Modi's Day Out in Silicon Valley - from battery tech to Apple apps and Google Wi-fi
PM Modi's meetings with Apple CEO Tim Cook, electric carmaker Tesla's iconic CEO Elon Musk remained the much publicized ones.
So, Prime Minister Narendra Modi is finally in the world's hub of innovation--Silicon Valley--to pitch his pet Digital India initiative. Going by the number of meetings and attendance of tech head honchos, Modi's first day in Silicon Valley was a successful one. The first Indian leader to visit California in more than three decades, Modi had meetings with Microsoft's Satya Nadella and Google's newly appointed CEO Sundar Pichai. His meetings with Apple CEO Tim Cook and electric carmaker Tesla's iconic CEO Elon Musk were heavily publicised.
Modi and Musk bond over batteries

With renewable and alternative sources of energy high on his priority list, Modi paid a visit to Tesla Motors' headquarters at Palo Alto. He was driven around the Tesla factory, where he also posed for some photos.
Discussions between Modi and Musk revolved mainly around bringing innovations and learnings from technologies like Tesla's Powerwall to India. Powerwall is a large battery pack that makes storing electricity easier and far more convenient, making solar panels potentially more effective and also offering a greener backup solution to generators. Powerwall, touted as a game changer, is an off-grid solar power system that can store power for use in times of blackouts and when power is scarce – two problems Indians are very familiar with. Modi has already endorsed plans for India to produce 100,000 MW using solar energy by 2022.

"Tesla CEO Elon Musk and Prime Minister Modi discussed Tesla's developments in battery technology, energy storage, and renewable energy and the positive implications of this innovation for India," Tesla spokesman Ricardo Reyes told PTI.
Speaking to ANI, CEO Elon Musk said, "Modi and I talked about electricity generation and how arguably there's a way to skip ahead with it as with cell phones."
PMO India tweeted this pic of PM Modi with Musk at the the Tesla factory.
https://twitter.com/PMOIndia/status/647901659033501697
Modi on Twitter also wrote:
https://twitter.com/narendramodi/status/648003451926900736
On which, Elon Musk tweeted:
https://twitter.com/elonmusk/status/647939356548730882
Cook & Modi -- What's cooking?
Apple CEO Tim Cook's meet with PM Modi was expected to be more on the 'Make in India' front with Modi inviting Apple to start manufacturing their products in India. But, if sources are to be believed discussions took place on a "wide range of issues," as mentioned by PM himself on his Twitter handle.
The Indian Ambassador to the US, Arun Kumar Singh, said that the Apple CEO was positive about this, though he appeared
more keen on the developing the app ecosystem for iOS out of India
thanks to India's software prowess and large developer base. They also discussed the scope of Apple's mobile payment system, Apple Pay, in initiatives like India's Jan Dhan policy, and other initiatives.
It would be interesting to see how Apple Pay is going to make its entry in Digital India, as the contactless mobile payment service is
yet to gain traction among US retailers alone
-- where the service is inching towards its first anniversary. And given Apple's low penetration in India, with Android being king of the Indian mobility market, Apple Pay may not be very relevant to India for some time to come, unless Apple gets into low-cost smartphones.
https://twitter.com/narendramodi/status/648000986716368896
Click here to know why Apple Pay won't work in India anytime soon.
Sundar Pichai for Wi-Fi
One of the major announcements which PM Modi made yesterday was that Google will soon help India set up free Wi-Fi at 500 railway stations across India. During his speech, Modi said: "We are expanding our public Wi-Fi hotspots. For example, we want to ensure that free Wi-Fi is not only there in airport lounges, but also on our railway platforms. Teaming up with Google, we will cover 500 railway stations in a short time."
In return, Google's new CEO Sundar Pichai was all gaga about PM Modi. He showered praise on Modi at the Digital India event, and said: "PM Modi understands that technology is the enabler that can drive massive change. He has accelerated India's efforts in becoming the hotbed of innovation. What unites us all here is that technology will help us drive forward, especially India."
Day 2 may be even bigger. Modi has a town hall scheduled with Mark Zuckerberg this evening India time; a stop at Google's Mountain View headquarters; and a speech at NASSCOM's Startup Konnect are expected to be the highlights of the Indian Prime Minister's second day in the Valley.
Find latest and upcoming tech gadgets online on Tech2 Gadgets. Get technology news, gadgets reviews & ratings. Popular gadgets including laptop, tablet and mobile specifications, features, prices, comparison.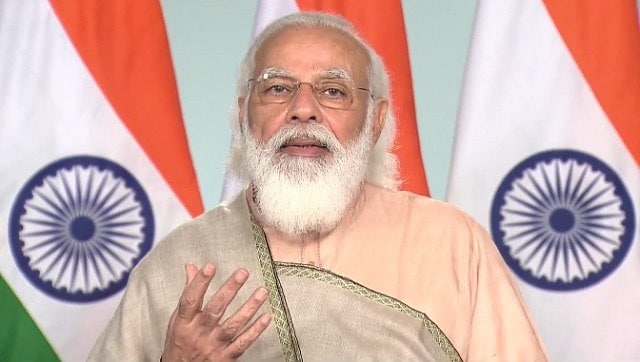 India
PM Modi said that while Makar Sankranti 'reaffirms the importance of respecting mother nature', Pongal showcases the best of Tamil culture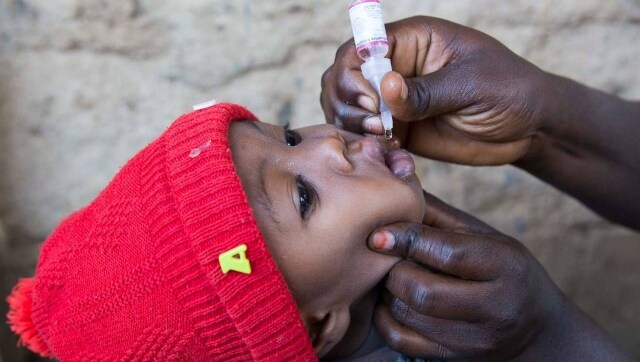 India
The National Immunisation Day (NID), commonly known as Pulse Polio Immunisation programme, was scheduled for 17 January across India
Politics
The All Assam Students' Union (AASU) staged sit-in demonstrations across the state with black clothes tied to their face during the prime minister's visit to Sivasagar to distribute land 'pattas'