Modi's comments on farm sector lending is grossly unfair; banks have always lent to farmers
It is time government thinks about ways to mobilise funds for farm sector from non-banking sources and stop forcing banks to lend
Prime Minister Nardenra Modi is fully within his rights to be sympathetic towards the country's farming community, which has played a critical role in supporting the economy for decades.
Speaking at a function to mark the 80th anniversary of the Reserve Bank of India (RBI) on Thursday, Modi asked the bankers to be considerate in providing financial assistance to poor.
Farmers' plight should, Modi said, shake up the conscience of the banking sector. "Our farmers commit suicide. The pain of this should not only be restricted to newspapers and TV screens. When farmer dies, does it shake the heart of banking sector? Because of taking loan from money lender, he has to face death," he said.
It is not fair to blame banks for not extending financial assistance to the agriculture sector or being insensitive to their problems. Evidence suggests that the banking channel has been used to a great extent to support the farming community.
This is an area, where governments have routinely exercised their influence on the public banking system by heavily resorting to directed lending and debt waiver programmes.
Every year, in the union budget, banks are given annual lending targets to the agriculture sector and allied activities, which they exceed in most occasions to fulfil the so-called priority sector lending targets.
Much of this burden tends to fall upon state-run banks, whereas private banks hardly involve themselves in high-risk direct lending to farmers and resort to large-scale securitisation to meet the targets.
In the Union budget 2015, Arun Jaitely has given a target of Rs 8.5 lakh crore farm-loan target to banks. Until February, banks have a loan outstanding of Rs 7.6 lakh crore to agriculture sector, which has grown 17 percent, on a year-or-year basis.
Once the 2015 target is fulfilled, agriculture loans would constitute 14.2 percent of the total bank loans in the system. This isn't a small figure in terms of sector exposure.
On the other hand, agriculture is a high-risk segment for banks contributing significantly to their bad loan kitty. For instance, for country's largest lender, State Bank of India, bad loans from agriculture constitutes 20 percent of the bank's total bad loans until December. The case is more or less similar for other state-run lenders as well.
Most state-run banks have seen a sharp spike in their farm loan NPAs in the aftermath of Rs 70,000 crore farm loan waiver rolled out by the UPA government in 2008. Banks had witnessed a serious hit on the credit culture of even their good borrowers.
Since then, there has been no meaningful improvement in the bad loan scenario with respect to the farm sector. Remember, banks have been increasing their exposure to the sector, despite the falling farm output and increasing instances of diversion of farm loans by farmers to consumption related activities.
To add to the worries of public banks, the government has dramatically cut down capital assistance to state-run banks, which aren't performing well. This is ironic since state-run banks have been operating without sufficient autonomy in their operations for several years and the government's directed lending to roll out populist measures have impacted their profitability.
It is time government thinks about ways to mobilise funds for agriculture sector from non-banking sources and stop the practice of forcing directed lending up on these entities on one hand and raising performance issue on the other. Financial inclusion and social sector spending through banks must be done in a viable manner and not as a charity.
(Data support from Kishor Kadam)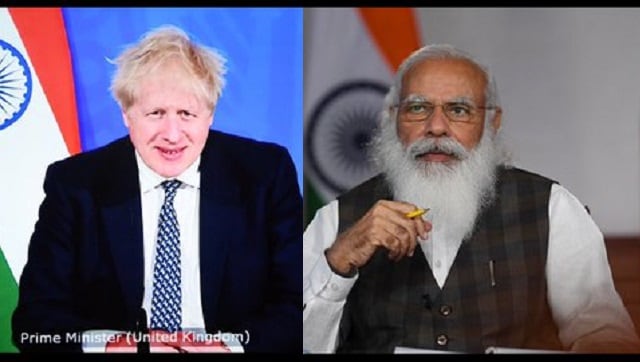 India
The countries agreed to negotiate a comprehensive and balanced Free Trade Agreement including an interim trade pact for delivering early gains
Politics
With all leaders who could pull others with them gone, this victory has placed Mamata Banerjee in a safe seat to rule the state
India
The 80-year-old died at the civil hospital ten days after being admitted following a decline in her condition