Why is PM silent on specifics of black money, political funding?
If the government can insist the common man to change their cash transactions to digital mode, why can't it ask the same of political parties, too?
Prime Minister Narendra Modi presented nothing short of a mini-rural budget in his much-hyped speech on New Year's eve on national television, doling out sops targetting the poor and farmers. The package included interest subventions on small ticket home loans (up to Rs 12 lakhs), 60-day interest rate waiver on farm loans taken from cooperative banks, higher credit limit and government guarantee for small traders.
Some good news indeed in the New Year for rural India that has been hit hard by artificial cash crunch post the demonetisation exercise announced on 8 November by PM Modi to kill black money in the economy, fake currency, corruption and terror funding. Modi thanked the nation for supporting the demonetisation drive and acknowledged the resultant on account of an acute cash crunch. He urged the banking system to bring back normalcy in transactions at the earliest and made a case for transparency in the finances of political parties.
What was missing from the PM's speech was specifics.
This was the first address by Modi to the nation post the demonetisation announcement to swap 86.4 per cent currency in circulation in one go. In the days that followed, the decision has had cascading impacts on multiple layers of the economy. The cash crunch has impacted normal life, business of small traders and has also resulted in massive job losses.
The note ban also invited severe criticism from his political rivals and a section of economists. Hence, this was an opportunity for PM Modi to take the nation into confidence by giving hard facts on the status of the demonetisation excercise by giving clarity on issues with regard to its originally stated goals of war on black money, corruption and fake currency. The PM should have left the goodies for finance minister Arun Jaitely to dole out in his 2017 budget slated just a month later.
The specifics PM Modi should have spoken in his address are:
Black money: What is the status of his government's war on black money? The banking system is estimated to have received over Rs 14 lakh crore deposits in invalidated currencies since 10 November, 2016. The Reserve Bank of India (RBI) hasn't given updated numbers beyond 10 December. There is no clarity so far either from the RBI and the finance ministry on the amount of deposits received and how much of it has already been reckoned as illegal cash by taxmen. Also, what is the plan ahead to deal with black money in benami assets? Given the hardships the general public had to undergo for the war on black money, something that Modi himself has acknowledged, shouldn't he have given an update on the gains of demonetisation — no matter how small it is -- after 50 days of the drive? The PM was totally silent on those numbers and the way ahead.
Cash crunch: The PM urged the banking system to bring back normalcy at the earliest, but what about his promise of 50-days made repeatedly since demonetisation to end the pain of the common man, which he has clearly failed to fulfill. The cash-crunch has eased a bit with queues turning shorter at ATMs and bank branches. The RBI's announcement to increase the ATM cash withdrawal limit to Rs 4,500 per day from Rs 2,500 earlier is a welcome move, but this does not help much given that 2/3rd of ATMs in the country are still running dry as noted in an earlier column. The weekly withdrawal limit of Rs 24,000 per week stays. In this backdrop, PM Modi should have offered guidance to the public as to when will the cash curbs end and the situation back to normal, acknowledging that he couldn't meet his 50-day promise. Such an admission and clarity would have gained more support for him.
Political funding: During his speech, Modi urged political parties to come clean on their finances and shed their 'holier than thou' attitude. That is a good move, but of no use, since our politicians are not used to acting on good intentional words. They all drink from the same pot, after all. Had it not been the case, there would not have been a situation in India where political parties have become the biggest hoarders and facilitators of black money. Instead of requesting them, PM Modi should have shown the courage to lay out his government plans to make the necessary changes in the existing laws to overhaul political funding and make all such transactions in the digital mode.
If the government can insist the common man to change their cash transactions to digital mode, why can't it ask the same of political parties, too? If the existing laws are a hurdle, it should amend it. No political party would dare oppose such a proposal since they risk getting exposed in public. Why was the PM silent on such a radical reform step in his speech given his government's stance on black money?
Compensation for demonetisation victims: There is no clear estimate of the number of jobs loss post-demonetisation and the extent of losses to small traders in perishable segments and service sectors due to cash crunch. But, lakhs of jobs in the informal sector have been reportedly lost due to the note ban. According to the Centre for Monitoring Indian Economy (CMIE), unemployment rates rose to 6.1 percent in the week of 4 December and further to 6.6 percent in the week ended 11 December and then to 7 percent in the week ended 18 December. Also, there were reports of vegetable farmers taking huge losses as the prices plummeted in the market forcing many of them to dump their produce. Why was the PM silent on any compensation to these people, who are victims of a policy move initiated by him?
The short point here is that PM Modi's New Year speech was high on rhetoric and low on facts and specifics. The PM's silence on specifics has given room for his political rivals and critics to up their attacks on demonetisation and has caused the prevailing uncertainty to continue, which wouldn't augur well for his government, the economy and the common man. In that sense, the New Year speech was a missed opportunity for PM Modi.
For full coverage of Union Budget 2017 click here.
Subscribe to Moneycontrol Pro at ₹499 for the first year. Use code PRO499. Limited period offer. *T&C apply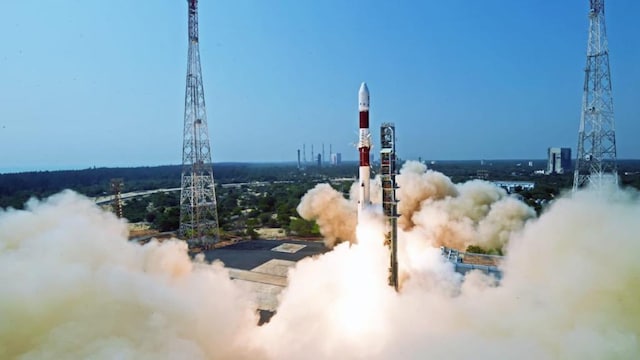 India
25,000 names are being flown in SD Sat, in an effort to spread public awareness in India about space and missions to explore it.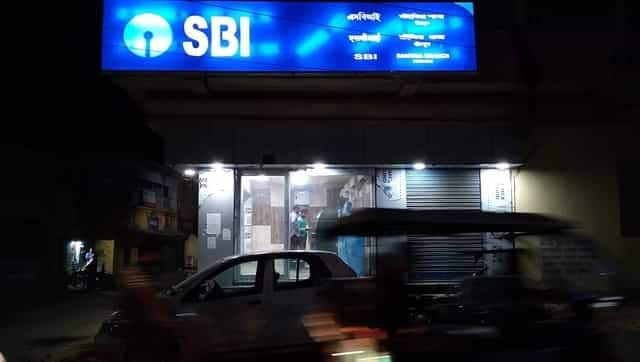 Business
The bank said the home loan interest rates will start from 6.7 percent for loans up to Rs 75 lakh and 6.75 percent for loans in the range of Rs 75 lakh to Rs 5 crore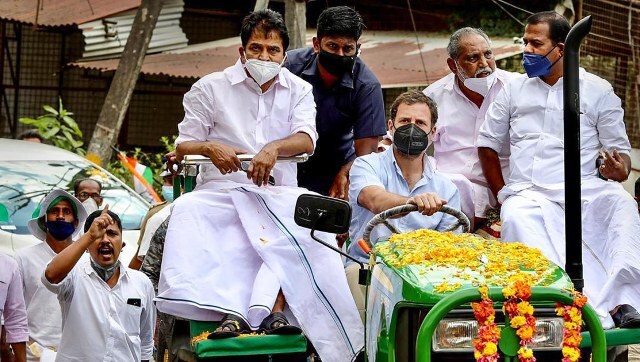 India
The Wayanad MP, who is on a two-day visit to his constituency in poll-bound Kerala, also took a dig at PM Narendra Modi for 'ridiculing' MGNREGA scheme