Modi keen on reforms but change will take longer on democratic processes: Panagariya
New Delhi - Prime Minister Narendra Modi is very keen to do reforms though it may take a little longer due to democratic processes, NITI Aayog Vice Chairman Arvind Panagariya said on Monday.
He also said that not a single step that the present government has taken so far will have to be undone tomorrow unlike in the case of previous governments.
"The Prime Minister, you can be best assured is very keen to do reforms, it may take a little longer for reforms," Panagariya said at the annual session of CII here.
"We are a democratic country today, if we are enjoying the fruits of democracy today, we should also recognise that change is little hard to bring about within a democratic system," he added.
The government is very much keen on making India a place having ease of business quotient, Panagariya said adding more is yet needed to be done.
"Whatever the things this government has done is not to do anything which, so far at least, will have to be undone tomorrow," he said.
"I can give umpteen examples of which the previous governments did and which had to be undone, just as Mrs Gandhi (Indira) did so many things from 1969 to 1976, which had to be undone first by Prime Minister (P V Narasimha) Rao, then Manmohan Singh and then later by Mr (Atal Bihari)
Vajpayee and Mr (Yashwant) Sinha."
Speaking about bad loans of state-run lenders, he said it is a "big challenge", but the process has begun to mitigate NPAs by recapitalisation and several measures by RBI.
"This is really the biggest challenge the government faces, if you ask me, NPAs in the bank. The government has to recapitalise the banks as fast as possible and also has to manage the fiscal, as you really can't violate the FRBM (Fiscal Responsibility and Budget Management) by wide margins.
Asked if the recapitalisation of banks was akin to good money being wasted in trying to save the bad money and some bold measures are needed, he said the government is taking a host of measures and discussions are also underway with regard to consolidation in the banking sector among others.
On the role of NITI Aayog and its engagement with states, he said the think-thank will in a day or two will put out a report on land leasing.
"We took four to five months of consultation with the states, several states have expressed interest that they will like to bring in new land leasing law. There will be a model act based on their local needs, like-wise we are working on digitization of land records," Panagariya said.
He also informed that NITI Aayog by the end of this month of early next month will invite state representatives wherein they will showcase about the best things they have done.
Further on unemployment and job creation, Panagariya said a lot of jobs can now shift to India due to Chinese slowdown and there is a need to attract large firms in light manufacturing sector.
"There is considerable scope for large firms in the light manufacturing sector to move out of China due to rising wages and relocate in India", he said.
A similar process happened in the 1980s when firms moved out of Taiwan and Hong Kong into China and began selling to the world market. This process will create an eco-system in which SMEs can become more productive, he said.
The NITI Aayog Vice Chairman said that significant underemployment exists in the agricultural sector as well as in the industry.
On the other challenges faced by India, he said a good progress has been made in the infrastructure and a good progress had been made in the last two years in addressing the infrastructure deficit.
"Highway construction has been stepped up from 3,500 km in 2013-14 to 8,000 km in 2014-15 and to 10,000 km in 2015-16. The railways have also been able to step up track laying and modernisation of railway stations. In the power sector, electrification of villages has progressed according to plan and is expected to be completed by May 2018," he added.
PTI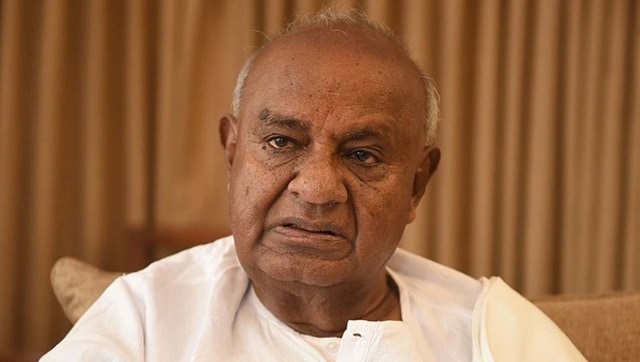 India
HD Deve Gowda penalised: The court observed that the project in question has been upheld by the High Court of Karnataka and the Supreme Court in their judgments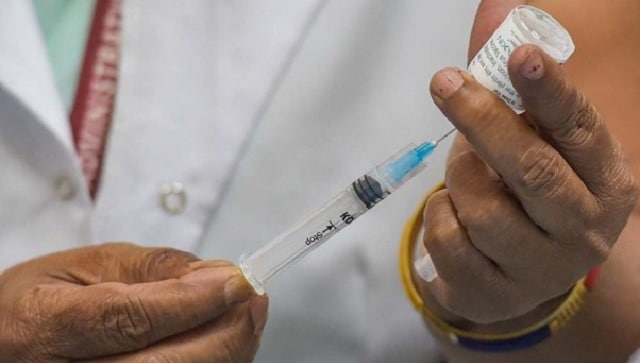 India
On the vaccine front, India's vaccination drive seemed set to get another push with SII announcing that it hopes to launch Novavax's COVID-19 vaccine 'Covovax' in India by September
India
India, the world's third largest emitter of carbon dioxide, has the potential to reduce nitrogen oxide and particulate matter emissions by 35 percent and 28 percent respectively by 2050