Modi govt two years on: Here are five steps that will help economy take off
Another big plus for the government is the launch of new social security schemes relating to insurance and pension, which will also be delivered directly into the Jan Dhan accounts.
There is a site called lumosity.com which has cognitive games to train people improve their memory, attention span, problem solving, among other things. One of the challenges is called Eagle Eye. It shows up an bird somewhere on a landscape picture and a number in the centre of the picture. Both remain on the screen for a few seconds and the player has to then click on the right place where the eagle appeared and also the right number. The idea is to get people to take in both the big picture as well as zoom in on elements within it.
If the Narendra Modi government took the Eagle Eye challenge, it wouldn't do too badly – at least on the economic policy front. It has kept the big picture in mind and focussed on elements within it that would enhance this picture.
The government inherited an economy which was not yet back on its feet after the 2008 global financial meltdown crisis. A series of scams and policy paralysis had all but killed investor sentiment. Inflation was heading north and in double digits. It was a gloomy picture. Two years on, sure, not all the numbers favour the government. The inflation dragon has been somewhat tamed, though not slain. Industrial and core sector output have not stabilised. Exports have been in the negative zone for much of the government's tenure. And yet, there is no denying that there has been significant action on the economic management front which could yield perceptible results in the medium to long term, provided the pace does not flag.
Here are five things the government has done right:
Infrastructure: If one were limited to identifying just one thing this government has got right, it would be its focus on infrastructure. This was the saddest story during the United Progressive Alliance days and is the sexiest story now. Backed by a supportive finance ministry, Nitin Gadkari and Piyush Goyal have re-invigorated the roads, highways and shipping and power and coal sectors respectively. Suresh Prabhu is making a brave attempt at transforming the unwieldy and highly bureaucratic Indian Railways into a nimble and efficient engine of growth.
Forget the tantalising numbers they dish out; they may not be so tantalising on close examination. But what is important is that many fundamental issues are being addressed. Financing was always the biggest hurdle, especially with tough fiscal consolidation targets to be met. The setting up of the National Investment and Infrastructure Fund (NIIF, which will tap investments from global pension funds and sovereign wealth funds and channel them into infrastructure projects), the hybrid annuity model of financing roads, allowing railways to work out innovative financing arrangements  address this basic issue.
Gadkari and Goyal have got stalled projects off the ground by single-mindedly removing obstacles that were holding them up. Transparency has come into a scam-ridden coal sector. The UDAY (Ujjwal Discom Assurance Yojana) attempts to get states to carry out essential reforms in the power distribution space (it is too early to call it a success or failure). The Arbitration Act has been amended to speed up the whole process of arbitration. The process of sovereign clearances are being speeded up and put online. These are not achievements to be sneered at.
Bankruptcy Bill: If one were told to list just two things this government got right, one would add the passage of the Insolvency and Bankruptcy Code in Parliament in the just-concluded budget session. This is the second big feather in the government's cap – a reform pending for decades. Once all the operational issues are sorted out and put in place, this will enable the easy exit of unviable businesses and the development of a debt resolution mechanism, the lack of which is currently hampering banks from recovering loans from defaulter companies. The lack of a good bankruptcy code was one of the reasons the banking sector was in a huge mess. There will not be a miraculous transformation, but it certainly lays the foundation for a stronger banking system and a healthier corporate sector. It is also a huge boost for the Modi government's ease of doing business push, because ease of doing business is not only about easy entry but also easy exit.
Subsidy reform: True, the reduction in the subsidy bill has a lot to do with global oil prices falling, but this cannot take away from the very systematic manner in which the delivery of welfare is being changed. It is focussed on near-error-free targeting and cutting down inefficiencies in the delivery system. Besides, the deregulation of diesel prices has been a bold step, even if it may have been facilitated by lower crude prices.
The Modi government picked up the subsidy reform measure that the UPA initiated – direct benefit transfer (DBT) – and has run deftly with it. The DBT in LPG, which was started in a small way in the last year of the UPA has been nurtured and is now a huge success. The savings have come from duplicate and multiple connections being done away with (though there may be stray cases where genuinely needy people are denied subsidised LPG because they have not done the necessary paperwork), but this has been a long-standing problem and DBT has helped tackle it.
Bold experiments are being done to expand DBT to food, fertilisers and kerosene. Three pilot programmes on DBT in food are being conducted in Chandigarh, Puducherry and Dadra and Nagar Haveli. There are glitches and teething troubles (this writer has closely seen the Chandigarh experiment) and these clearly need to be sorted out; without this there will be a backlash, forcing an interesting alternative to be abandoned prematurely. Kerosene and fertiliser DBT are more complicated and need to be done carefully, but they too need to be experimented with.
Financial inclusion: The entire DBT exercise would not have been possible if the government had not moved aggressively on financial inclusion, mainly through the Jan Dhan Yojana. Even if it is conceded that the 21 crore Jan Dhan account figures are overstated, that many of these accounts are only re-branding of existing accounts (as critics claim), it still does not take away from the fact that a large section of the hitherto unbanked are now part of the financial system. It gives a huge leg-up to the targeted, leakage-proof and corruption-free delivery of subsidy and welfare benefits. Another big plus for the government is the launch of new social security schemes relating to insurance and pension, which will also be delivered directly into the Jan Dhan accounts.
Oil sector reform: There has been a clear move towards ensuring that market forces get full play in a sector which has been under government control for long and is prone to cronyism. First came the deregulation of diesel prices, a politically sensitive reform measure. The UPA had set the groundwork for this by regular and gradual hikes in the administered price, but the Modi government justly deserves credit for going ahead with completely decontrolling diesel prices once the under-recoveries on this score had been wiped out.
The other big reform in this sector is the new hydrocarbon exploration and licensing policy (HELP), which replaces the old new exploration and licensing policy (NELP), which was all about bidding on profit-share basis and led to squabbles between the private player and the government as well as allegations of corruption. Under HELP, there will be a single licence for different kinds of hydrocarbon, bidding on revenue share basis and market-based pricing. This was the second big blow to cronyism after the transparent auction of coal blocks cancelled by the Supreme Court.
Why don't Make in India, Start Up India, Stand Up India, Digital India and all the other wonderfully alliterative-titled programmes figure in this list? They may be expansive in their vision, but these five initiatives, by addressing some very fundamental issues, will provide a springboard for the other programmes and for the economy to take off.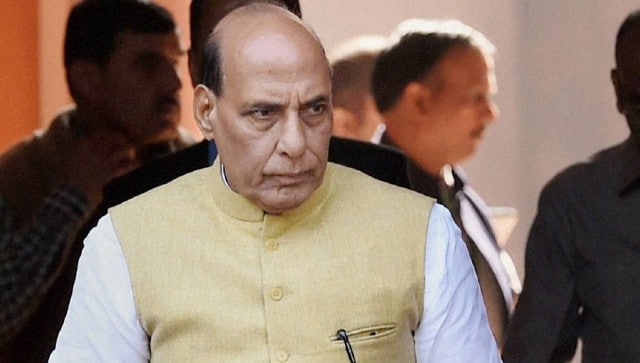 India
The Make-in-India project, named P-75 India, will cost the exchequer around Rs 43,000 crore
India
India, the world's third largest emitter of carbon dioxide, has the potential to reduce nitrogen oxide and particulate matter emissions by 35 percent and 28 percent respectively by 2050