Modi endorses Ford: US doesn't have good roads because it's rich but rich because it has good roads
Fortunately, Modi has found an efficient team - Prabhu in Railways, Gadkari in road and Goyal in power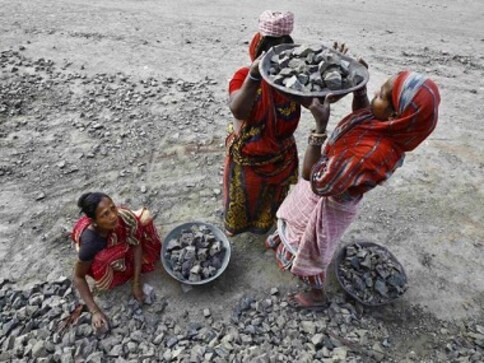 Henry Ford's captioned remarks were aptly paraphrased by Prime Minister Modi while inaugurating a mega highway project in Kundli, Haryana on 5th November 2015 - "the general perception is you construct roads when you had funds but on the contrary if you construct roads, money will automatically flow in."
He also cited South Korean establishment's hesitation -- should it go ahead with road projects when the popular perception was the country needed hospitals and roads first. For good measure, he recalled the former Prime Minister Vajpayee's golden quadrilateral initiative while promising a 'bharat mala' scheme that would link all districts by road to the nearest national highway which incidentally is the US model of laying roads and establishing connectivity. At present, as many as 123 Indian districts are not connected with national highways.
Modi also took a dig at the previous UPA government - whether projects would translate into votes was always its worldview of capex. Which is why it went for MNREGA quick fixes consisting in construction of kuccha projects harking back to the Keynesian model of digging trenches to forthwith close them! MNREGA was dole pure and simple.
That Manmohan Singh the supposed super-economist prime minister did not heed the Scottish watchword - don't give them fish but teach them how to fish - speaks volumes of his pusillanimity and kowtowing to the leftist brigade in the National Advisory Council as well as in the communist parties that called the shots in the UPA I.
Our municipal tar roads don't last even one year, with the first hint of monsoon restoring them back to their pristine purity - dusty roads. Indeed Bijli-Sadak-Paani (BSP) should be our USP. That would send out the right signals to both foreign and domestic investors. It would also by way keep the Bahujan Samaj Party (BSP), which the BJP fears the most, at bay in the next year's UP state assembly elections.
China could attract foreign direct investments thanks to the excellent infrastructure by way of electricity, roads and water being made available by its government. FDI or PPP or both, we must connect, electrify and sate the thirst of the nation.
It is in this connection that the draft civil aviation policy disappoints with its misplaced priorities - enabling everyone to take wings by flying for one hour at Rs 2,500 by invoking the Robin Hood principle, cross subsidy, on skies. The accent instead must be on roads and rails - the common man's modes of transportation. Let us not fantasise about the nation taking wings lulled by the temporary fall in oil prices.
Accent on BSP would have the effect of not only launching the nation into fast track but more importantly provide massive employment opportunities. The Modi government must dovetail its infrastructure building zeal with the need for creating massive employment opportunities because apart from food inflation, the other major problem plaguing the nation is unemployment.
Energetic but unemployed youth could indeed turn demographic dividend on its head - they could turn lumpen and take to streets.
Rural roads and rural electrification can and should lead to rural industries mainly food processing benefiting from cold storage. All these would have a positive effect on farming which occupation many existing farmers want to exit from.
Let NITI Ayog take a holistic view of BSP, uplifting the rural economy and ultimately realizing the dream of our former President Abdul Kalam - PURA, provision of urban amenities in rural areas, to stop the rural exodus.
Let roads lead the way.
Fortunately, Modi has found an efficient team - Prabhu in Railways, Gadkari in road and Goyal in power. Improvement in BSP by 2019 would enhance the BJP's chances of retaining power. Victory or defeat in Bihar, it must soldier on with BSP.
India
A day after being convicted in a 2019 criminal defamation case, Rahul Gandhi has now lost his Wayanad seat after being disqualified as an MP. The Congress leader needs a stay on his conviction if he wants to return as a lawmaker
Explainers
Purnesh Modi is a BJP MLA and ex-Gujarat minister. The 57-year-old, who, joined the BJP in 1984, has held several positions within the party including its Surat city chief. Purnesh was in December 2022 among a slew of big names dropped from the Bhupendra Patel cabinet
India
Recalling the 2013 incident when the Congress leader had "publicly torn" the ordinance brought in during Manmohan Singh's regime, Shah added that the law is very clear on the disqualification of a Member of Parliament and had Gandhi not been so "arrogant back then, he could have saved himself now"