Mnuchin to recommend next Treasury secretary sell $700 million YRC loan
WASHINGTON (Reuters) - U.S. Treasury Secretary Steven Mnuchin said on Thursday he will recommend that his successor next year consider selling to a third party the $700 million emergency government loan made to trucking company YRC Worldwide at a profit to taxpayers. Mnuchin, speaking to a congressional oversight commission on federal coronavirus aid programs, said the loan to YRC, which hauls goods for the Defense Department, 'was a risky loan.' 'We've been fortunate that the economy recovered, and that the equity is doing well and I am going to recommend that next year, whoever is Treasury secretary seriously look at selling this loan and recovering what I think will be a profit to taxpayers because this was a success,' Mnuchin said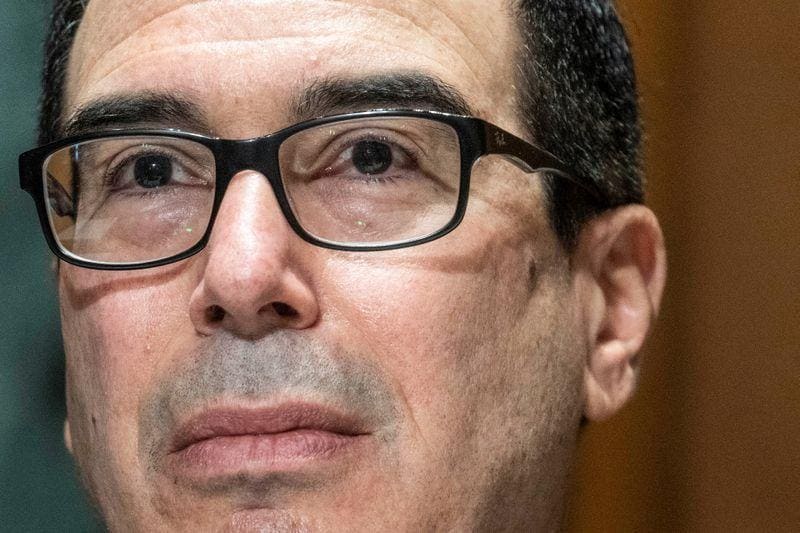 WASHINGTON (Reuters) - U.S. Treasury Secretary Steven Mnuchin said on Thursday he will recommend that his successor next year consider selling to a third party the $700 million emergency government loan made to trucking company YRC Worldwide at a profit to taxpayers.
Mnuchin, speaking to a congressional oversight commission on federal coronavirus
aid programs, said the loan to YRC, which hauls goods for the Defense Department, "was a risky loan."
"We've been fortunate that the economy recovered, and that the equity is doing well and I am going to recommend that next year, whoever is Treasury secretary seriously look at selling this loan and recovering what I think will be a profit to taxpayers because this was a success," Mnuchin said.
(Corrects to show loan amount $700 million, not $700 billion in headline and first paragraph)
(Reporting by David Lawder; editing by Diane Craft)
This story has not been edited by Firstpost staff and is generated by auto-feed.
Find latest and upcoming tech gadgets online on Tech2 Gadgets. Get technology news, gadgets reviews & ratings. Popular gadgets including laptop, tablet and mobile specifications, features, prices, comparison.
World
By William James LONDON (Reuters) -British Prime Minister Boris Johnson said on Sunday tougher lockdown restrictions were probably on the way as COVID-19 cases keep rising, but that schools were safe and children should continue to attend where permitted. COVID-19 cases in Britain are at record levels and the increase in numbers is fuelled by a new and more transmissible variant of the virus
World
By Maher Nazeh BAGHDAD (Reuters) - Tens of thousands of supporters of Iranian-backed Iraqi paramilitary groups chanted anti-American slogans in central Baghdad on Sunday to mark the anniversary of the U.S. killing of Iranian general Qassem Soleimani and an Iraqi militia commander.
World
By Nathan Layne and Joseph Ax CUTHBERT, Ga. (Reuters) -Control of the U.S. Senate – and with it, the likely fate of President-elect Joe Biden's legislative agenda – will be on the ballot on Tuesday when voters in Georgia decide twin runoff elections