Mistry solved: Tata successor brings best of two worlds
With group shareholdings now fairly insulated from takeover threats, Ratan Tata probably felt that he could afford to look beyond a Tata to manage the group.
The appointment of Cyrus Mistry as Deputy Chairman of Tata Sons and successor to Ratan Tata as head of the Tata group sends two interesting signals.
One, leadership of the Tatas will now pass to the group which actually has the largest holdings in Tata Sons. This can be a source of great strength in the future since it could potentially combine the shareholding strengths of the Pallonji Mistry Group with that of the Tatas in the group. In the globalised nature of business, shareholding is key to control.
Two, the surprise move will also send the signal that the Tata group does not need to be headed by a Tata to uphold the values it espouses. Ratan Tata's half-brother Noel Tata, who many thought was a shoo-in for the job, is now only one of the key managers of the group.
When JRD Tata went around looking for a successor, he had several satraps to choose from: Russi Mody of Tata Steel and Darbari Seth of Tata Chemicals, among them. But he probably saw that a Tata group could easily disintegrate into independent fiefdoms in a regime where Tata Sons and Tata Industries did not control the group through shareholding power. In the end JRD plumped for Ratan Tata as he probably felt that a Tata needed to be at the helm to hold it together.
Under Ratan Tata, the group has gone out of its way to raise group holdings in core companies, and through crossholdings.
This is where the induction of Cyrus Mistry, who is son of Pallonji Mistry and already a member of Tata Sons board, makes good and strategic sense. With group shareholdings now fairly insulated from takeover threats, Ratan Tata probably felt that he could afford to look beyond a Tata to manage the group. But the group is not that safe from takeovers altogether, and this is where a shareholder with significant holdings in Tata Sons makes strategic sense as well.
The group is also more global now after the purchase of Corus Steel and JLR a few years back. This led some observers to speculate that maybe it should have an expat with global exposure to head the group. That, of course, was never going to happen. At the end of it all, the house of Tata is Indian to the core, with a Indian heart and Indian DNA and culture. It would have been next to impossible for an expat to understand the Tata culture so soon.
In Cyrus Mistry, the second son of Pallonji Mistry, Ratan Tata may have chosen the best of both worlds - a good businessman who understands the Tata ethos and one who brings the financial clout and commitment of the Mistrys of Shapoorji Pallonji as well.
Noel Tata, who many talked of as a potential successor, may appear to have lost out in the race - but who knows, it may also be a good idea to have another Tata waiting in the wings. Even Noel has a Pallonji Mistry connection, for he is married to his daughter Aloo.
For Ratan Tata, Noel, who manages the Trent retail chain among other businesses, is like a second string to his bow. It makes no sense for India's biggest business house to have a short succession line. A Noel waiting in the wings is insurance for the future.
Find latest and upcoming tech gadgets online on Tech2 Gadgets. Get technology news, gadgets reviews & ratings. Popular gadgets including laptop, tablet and mobile specifications, features, prices, comparison.
Business
The move comes amidst the fast-growing e-commerce space attracting funds from private equity and venture capital investors.
Business
On 3 April Mistry was inducted as a director on the board of Tata Consultancy Services, which is the largest group company by market valuation.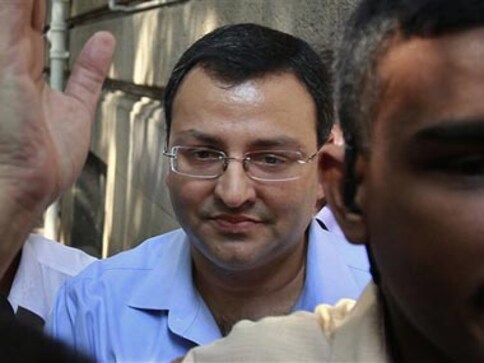 Business
There is much that is not right with the Tata group; not all has been due to Cyrus Mistry's 4-year stint and not all of this will be corrected in a short time span