Minister Alphons bears the brunt of angry airline passenger: Why the VIP tag continues to accord privileges
It is learnt that ATCs at not just Imphal but also Guwahati and Kolkata stopped landings and takeoffs for an unspecified period on Wednesday because of the impending arrival of dignitaries, which lead to consequential delays at Imphal and Kolkata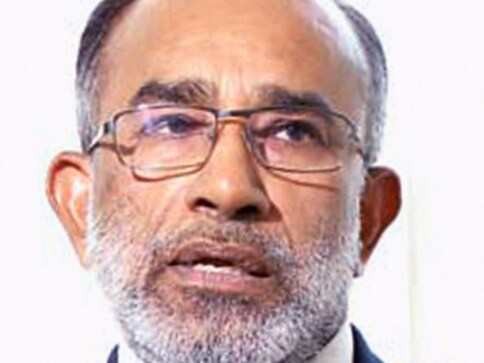 New Delhi: The aircraft carrying privileged VVIPs, the very, very important persons in our country, are now supposed to land without closure of runways or airspace -- surely an improvement over the earlier practice of shutting down runway operations totally for anywhere between 6-20 minutes. Till the turn of the century, an entire airspace was shut for these privileged people to land, inconveniencing the 'cattle class'. But this practice was discontinued and now only priority landing is accorded to aircraft carrying the President, the Prime Minister and heads of state. This means such aircrafts are allowed to land ahead of other aircraft waiting to land at a particular airport and ideally, there should be minimal disruption to flights schedules at that airport.
This is what officials in the know say, dismissing allegations of any privileges that VVIPs may enjoy in the air or while landing. They say the Air Traffic Controllers (ATCs) at airports where the VVIP aircrafts are scheduled to land are merely required to accord priority to such aircrafts. They are not required to stall movement of other aircrafts for any length of time.
But in a country where law makers are allowed countless privileges while flying, perhaps the allegation that the privileged class lead to huge flight delays at Imphal airport on Wednesday – where the President was landing as were a few Union ministers – cannot be brushed aside so easily, whatever be the official version or stated protocol. It is a fact that at least one IndiGo flight was delayed by about two hours, inconveniencing passengers and leading to an outburst by one aggrieved passenger.
What exactly happened at this airport on Wednesday around the time President Ram Nath Kovind was to land remains mired in different versions. But a lady doctor missed out on her brother's funeral in farway Patna due to  VVIP priorities. And Union Minister K J Alphons had to bear the brunt of the lady's ire.
This piece in Hindustan Times says that while most of the passengers at the airport were upset by the long wait for their flights due to VIP movement, Nirala Singh confronted Union minister K J Alphons (who was also at the airport) demanding a written guarantee that her flight would not be delayed further – she had already missed a connecting flight from Kolkata to Patna. Singh was trying to reach her hometown in time for her brother's funeral. Her flight from Imphal was allegedly delayed by two hours since it clashed with the arrival of President Kovind.
"I was waiting and crying so I approached the Minister (Alphons), thinking a minister can do everything," Nirala told ANI on Wednesday. Of course Alphons said his hands were tied in the matter as VVIP protocol dictated that the president's aircraft be accorded priority.
But people in the know told Firstpost that the ATCs at not just Imphal but also Guwahati and Kolkata stopped landings and takeoffs for an unspecified period on Wednesday  because of the impending arrival of dignitaries which lead to consequential delays at Imphal and Kolkata. Anyway, the Imphal airport has limited aircraft bays and landings were affected further. The cascading effect of initial flight delays led to further delays.
It is interesting to note that while the matter of the President's aircraft landing and subsequent delays is engaging our minds, recently lawmakers wanted the privilege list of dignitaries to be expanded further. According to this piece in UNI, members of a Parliamentary Standing Committee wanted priority landing not just for President and PM but also for governors and chief ministers of each state. This request was thankfully declined by the government.
"Expansion of the list of dignitaries for priority handling of their arrivals and departures at airports may delay the other aircraft at airport or in air, which may lead to passenger inconvenience and congestion at airports and in air. This may also lead to safety concerns at airports and in airspace," the government told the Parliamentary panel in August. Besides, governors and CMs of many states travel by scheduled flights also and it would cause complications in according priority landing/take off for their flights.
Meanwhile, IndiGo said in a statement that the aggrieved passenger was booked on 6E-202 (Imphal-Kolkata) and she raised a complaint against the delay of her flight.
"The passenger was scheduled to fly from Imphal to Kolkata and thereafter from Kolkata to Patna (GoAir flight). However, IndiGo flight 6E-202 was delayed for more than two hours due to the VVIP movement at Imphal. This resulted in her missing the GoAir Kolkata-Patna flight." So, clearly IndiGo is holding VVIP aircraft movement responsible for a delay of more than two hours of its flight.
The airline further said that its staff ensured necessary assistance and refreshments to Singh till the flight got the flying permission. "IndiGo AOCS staff also informed IndiGo Kolkata airport manager to board her on any flight to Patna, once she lands at Kolkata. She finally boarded flight 6E-202 to Kolkata, once air space was opened. Once she landed in Kolkata, IndiGo provided her with an alternate SpiceJet flight in Kolkata to Patna free of cost. IndiGo paid for her SpiceJet ticket. At the personal request of IndiGo airport manager in Kolkata, the GoAir officials also gave her the full refund for the missed original GoAir flight on Kolkata – Patna sector."
While this may not have allayed the concerns of the passenger, the airline officials perhaps did all they could to ensure she reached Patna as swiftly as possible. But in all this, what of PM Narendra Modi's declaration in 'Mann ki Baat' not very long ago that every person is a VIP? That tag is still exclusive to those in power.
Politics
India officially took over the G20 presidency on December 1. India is expected to host preparatory meetings in more than 200 locations across the country. The first of these meetings is scheduled to be held in Hyderabad later this month
Politics
Ahead of the winter session of Parliament, Prime Minister Narendra Modi on Wednesday said that G20 Presidency is not merely a diplomatic event but an opportunity for India to showcase the country's capabilities to the world.
India
Prime Minister Narendra Modi on Sunday thanked several world leaders, including US President Joe Biden and French President Emmanuel Macron, for their wishes on India assuming the presidency of the powerful G20 grouping and called for working together for global good.