Milind Deora column: As low interests hit savings, Union Budget should ensure economic security for senior citizens
The state should ideally encourage and incentivise young people to invest in public equities through mutual funds.
Interest rates in India are on a downward trajectory. The percentage of how much one should own and invest in each asset class—public equity, debt, real estate and the riskiest class, private equity—depends on primarily two factors: the investor's monthly disposable income, and their age.
Younger investors, I believe, should own a higher share of public equities. This is because someone who invests in the stock market at a young age and may not require the money for another 10 or 15 years is bound to make high returns that beat all other asset classes, particularly in a country like India which has an established rule of law, favourable demographics, and relatively higher growth rates.
However, for older individuals who may not have the luxury of time, equity allocations should be negligible as compared to debt – if at all, that is. Debt returns are much more secure and predictable in comparison to returns on equity.
For the longest time, because India had high interest rates, debt was an attractive asset class even for younger people, in contrast with Japan, for instance, where rates are negative, or the US, where the Fed rate currently stands at 1.5 percent. However, we have now entered a regime where interest rates are falling, and while that phenomenon is favourable for economic growth, investment, and employment generation, and makes it more attractive for individuals and companies to borrow money, debt as an asset class is losing its appeal. Returns on fixed deposits are between 5.5 percent to 7 percent, and the inflation rate hovers around those numbers.
With these numbers, individuals aren't making money on an annual basis, instead they are depleting their capital every year. This is encouraging investors to move towards equity in order to earn higher returns. Equity markets have been rallying not necessarily because of economic fundamentals or earnings growth in companies, but because of demand driven by excess liquidity.
As someone who lives in South Mumbai, the economic nerve centre of the broking community, where most of India's listed companies are headquartered, I would argue that equity is a great asset class for younger investors regardless of their income status. I also believe that pension funds should be encouraged to invest more in public equities. The more long-term retail and institutional capital that flows into public equities and stock markets, the more markets will deepen and stabilise, yielding more predictable returns.
In the US, just over half of all Americans invest in the stock market, about 52 percent according to a Gallup poll. In India, by contrast, various analyses of BSE data peg the number of investors in the stock market between an abysmal 7 percent-13 percent. While no investment is completely risk-free, investing in equities isn't akin to gambling either, and can yield very favourable returns.
The state should ideally encourage and incentivise young people to invest in public equities through mutual funds. As for pension money, India invests just about 5 percent in the stock market, in comparison to Canada for instance, where most of the pension money gets deployed in public equities.
However, for senior citizens it may be a different matter. Currently, they're being forced to divert their investments towards public equities which entail inherent risks. In their case, the government must necessarily work towards off-loading their risk by reviving and making more attractive their saving schemes for senior citizens.
In 2004, the UPA government had introduced the Senior Citizens Saving Scheme, available through a country-wide network of post offices and public sector banks, with a 9 percent annual rate of return on deposits, which at the time was a much higher return than comparable instruments. This provided a risk-free investment avenue to senior citizens without being forced into equities.
In the regime of low interest rates, no comparable initiatives have been introduced that provide senior citizens with assured and predictable returns. It is indeed the moral obligation of the government to safeguard the savings of senior citizens. Here's hoping that the upcoming budget due in February takes this aspect into serious consideration.
The author is a former member of Parliament and has served as minister for communication and IT, and shipping and ports.
For full coverage of Union Budget 2018, click  here.
India
Prime Minister Narendra Modi is right in saying that a democratic model of governance existed in the subcontinent millennia before India, that is Bharat, became a sovereign democratic republic on 26 January 1950.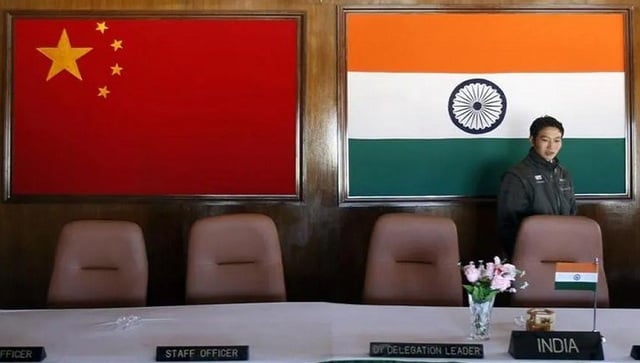 World
India will have to keep up the momentum in dealing with Sri Lanka as already there are signs of China cleaning up its act.
India
The crowded India Gate area was no longer apt as nowhere in the world are war memorials places for casualness or fun