Microsoft India's cloud updates: 3 data centres launched today; locally hosted Office 365 to go live
Most of the customers now would be able to use public cloud with still being compliant, which otherwise they were not able to, says Greyhound CEO Sanchit Gogia.
Microsoft has made some significant announcements on its cloud strategy in India. The software giant has shared updates on its local data centres.
As part of today's announcements, the company has launched three centres in Mumbai, Pune, and Chennai; and said that its commercial cloud services will be available from these data centres. 
Microsoft Azure services is launching today, and Office 365 services will be available from October 2015. Dynamics CRM Online services will follow suite early next year.

Now, Microsoft has over a hundred data centres in over 40 countries, including three in India. The company said it has so far invested more than $15 billion in its data centres across the world.
Microsoft believes its local cloud services are well-suited for governments and businesses that already have significant investments in owned IT infrastructure. They will now be able to extend their existing IT infrastructure and private clouds to Microsoft's local (public) cloud, thereby creating a hybrid cloud scenario and thus control cost of IT operations. Microsoft also expects an impact on Indian citizens as this move holds potential to accelerate e-governance and roll-out of citizen services by governments, thereby pushing the Digital India and Smart Cities programme.
While addressing the media in New Delhi, Tyler Bryson, GM - marketing & operations, Microsoft India, said, "The current market share of Microsoft in the Indian public cloud market is 30 percent. Gartner estimates the FY15 cloud market at around $838 million. It says the sector is growing at 68-72 percent."
He also added that many companies announced last year to come up with their data centres in India, but Microsoft is the first company to do so.
Bryson expects that the timing of Microsoft's data centres launch is going to benefit the company and help them get more customers in India when compared with other cloud service providers like Amazon and IBM. "Today, almost every banking, financial services and insurance companies in India are in discussion with us in exploring our public cloud."
Last year, CEO Satya Nadella announced its plans to set up three data centres in three cities in India by the end of 2015. And, this one follows up with details on making these data centres operational.
Prior to the announcement, Firstpost reached out to Greyhound Research CEO Sanchit Gogia to understand what exactly this announcement would mean for Microsoft India and its customers. On which, he said, "If this announcement happens, it would present lot of opportunities for Microsoft as well its customers and partners. Earlier, customers in banking and financial services and insurance (BFSI) and more specifically in the government had apprehensions using Office 365 because until now Microsoft had no local data centre in the country; and they had to go for hosted exchange."
"With the local data centres, Microsoft should be able to offer a locally hosted model where the data would reside in the country, which will address the data privacy for compliant and regulated industries such as BFSI and the government," Gogia added.
"Overall, it's a very exciting time for the data centre market in the country. Most of the customers now would be able to use public cloud with still being compliant, which otherwise they were not able to."
Competition in the Indian cloud market is increasing with players such as IBM and Amazon Web Services announcing their plans to set up data centres in the country. Amazon's cloud computing unit will open an AWS infrastructure region in India for its cloud computing platform in 2016. Technology giant IBM is also planning to set up its second data centre in India to cater to the demand from various sectors including financial services and government. The US-based firm already has a data centre in Mumbai.
"IBM, Netmagic, AWS, and Azure are top four cloud vendors in India, and Google is doing well on the SaaS side," Sanchit Gogia said.
Local data centres mean organisations in India will benefit from data sovereignty and lower latency.
Find latest and upcoming tech gadgets online on Tech2 Gadgets. Get technology news, gadgets reviews & ratings. Popular gadgets including laptop, tablet and mobile specifications, features, prices, comparison.
Entertainment
The prequel series at Amazon Studios will be set before the events of JRR Tolkein's The Hobbit and The Lord of the Rings.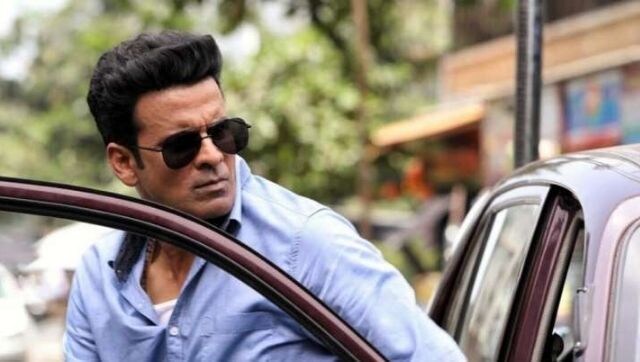 Entertainment
The Family Man season 2 will mark the digital debut of Samantha Akkineni, who plays the chief nemesis of Manoj Bajpayee's protagonist.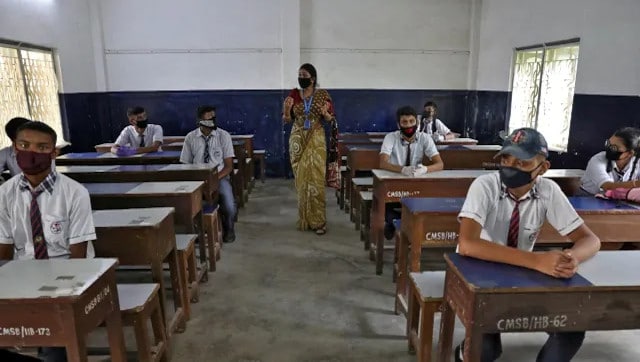 India
Records of children coming to school will be maintained and the same should not be used for attendance purposes as sending a child to school is completely optional for parents