Michael Ferreira gets bail in Rs 1,000-cr QNet scam: Here's how the Padma awardee got into trouble
Despite the allegations, QNets Global CEO Trevor Kuna last week said the company has big plans for India
Padma Bhushan awardee and four-time world billiards champion Micheal Ferreira and his partner Malcolm Desai got relief after the Supreme Court on Monday granted them bail in the alleged Rs 1,000 crore QNet multilevel marketing case, a report in The Times of India said. Both will be released on a bail bond of Rs 25,000 each.
The court also stayed all 19 FIRs filed in various cities during August 2013 giving relief to the accused as no investigation can be done until the Supreme court orders. According to the report, this could be an indication that the court may be in agreement with Ferreira that the company had not indulged in a Ponzi Scheme.
Last year in November, Michael Ferreira along with three others were arrested by the Economic Offences Wing (EOW) of the Delhi Police for running a ponzi scheme and duping thousands of lakhs of rupees.
The 80-year old Ferreira owns 80 percent, and Desai, 45, holds the remaining 20 percent in Vihaan Direct Selling, Indian franchise of Hong Kong-based firm Qnet.
It was alleged that the Indian subsidiary had been involved in money circulation schemes and trapped the public on pretext of starting e-commerce business and later on forcing them to make more members in the scheme, a report said.
"Complainants lost money to the tune of Rs one lakh to Rs 10 lakh each," a PTI report said then citing a release issued by the EOW.
Besides Ferreira and Malcolm Nozer Desai, its directors Srinivas Rao Vanka and Magaral Balaji were also arrested.
Explaining how the scam works, the EOW then said, one person convinces a victim to invest between Rs 50,000 to Rs 10 lakh in his new business and organises meetings with his company after which the victim is explained a chain system and is trapped into making more members based on which a commission is assured to him.
"To create alibi of their illegal transactions, some vacation packages are shown purchased against the money given. However, those are never delivered to the victim," the police said, adding, "Once the victim is trapped into it, he/she either has to cheat others the same way to recover his/her money by commission or he/she has to forget the money."
However, refuting the charges in 2014, the winner of the World Amateur Billiards Championship described the allegations as "outrageous, malicious and untruthful".
"The company has a book of goods and service which offers to customers. Then where is the question of anyone defrauding anyone, leave alone me? How I defrauded anyone. Customers, who are interested in the products, can buy. If not, then no need to buy. I have not approached anyone and forced anyone." Ferreira said then.
During the investigation conducted last year, it was found that bank account of the company Vihaan Direct Selling India was opened in December 2015 and within a span of six months, about Rs 56 crore were deposited in this account from various sources.
"More than 16 bank accounts of the company Vihaan Direct Selling PVT Ltd, the Indian franchisee of Hong Kong based Qnet Company have been frozen so far and total amount frozen in the banks is about Rs 7 crore," EOW said.
Even as the Indian franchisee has been facing several legal cases in India and has been accused of indulging in fraudulent business activities, QNet earlier this month said it has "big plans" for India but needs clear-cut norms that differentiate genuine direct-sellers from those involved in illicit investment schemes.
Malaysia-based QNets Global CEO Trevor Kuna emphasised that it sells products and services and not into "investment business" and said it has been paying all its taxes and all their payments have been made after deduction of taxes and that too through non-cash modes with full documentation and transparency.
Amid persisting concerns over direct selling activities, the government last year came out with draft guidelines for such business with the aim to protect the consumers interest. On various occasions, certain direct selling companies, including QNet, have come under the scanner of government agencies for alleged malpractices.
"The draft guidelines are a good first step, but we have a long way to go before we can compare with these international laws. "The need of the hour is to formulate clear-cut laws to govern the direct selling industry in India which has been generating large scale self-employment," QNets Trevor Kuna said.
India
The apex court has asked the farmer unions to respond to the plea seeking removal of protesters from Delhi's borders and posted the matter for further hearing on 7 December
India
The Uttar Pradesh government told the apex court that statements of only four out of 44 witnesses have been recorded by the judicial magistrate. The top court has posted the matter for hearing on 26 October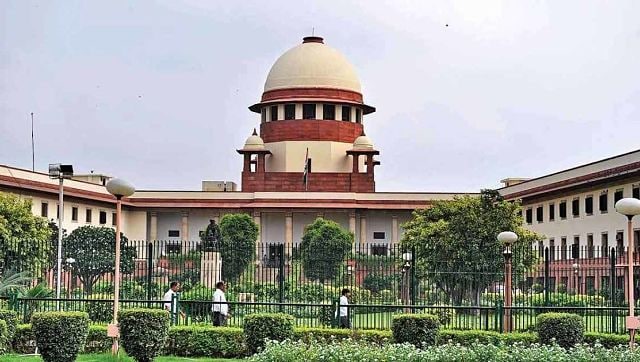 India
Ten people, including Union Minister of State for Home Ajay Mishra's son Ashish Mishra, have been arrested so far in connection with the case