Mexico says military to play bigger role in stopping fuel theft
MEXICO CITY (Reuters) - Mexico's government unveiled a plan on Thursday to step up use of the armed forces to combat fuel theft, vowing to root out corrupt officials it says are largely responsible for a problem that has cost the country billions of dollars. President Andres Manuel Lopez Obrador told a regular news conference his government would fight the theft 'outside and inside' state oil firm Petroleos Mexicanos (Pemex), saying authorities were complicit in the bulk of the crimes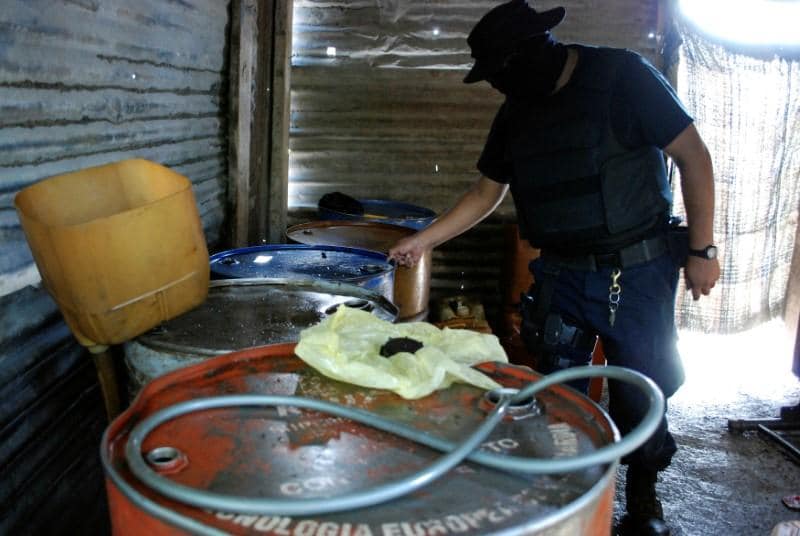 MEXICO CITY (Reuters) - Mexico's government unveiled a plan on Thursday to step up use of the armed forces to combat fuel theft, vowing to root out corrupt officials it says are largely responsible for a problem that has cost the country billions of dollars.
President Andres Manuel Lopez Obrador told a regular news conference his government would fight the theft "outside and inside" state oil firm Petroleos Mexicanos (Pemex), saying authorities were complicit in the bulk of the crimes.
"This is the theft of national assets, of public funds, of money that belongs to all Mexicans," he said.
Criminal gangs have for years used fuel theft as a way of supplementing their income, hurting Mexico's refineries and bleeding money from state coffers.
Speaking alongside the president, Defense Minister Luis Cresencio Sandoval said the security presence would be increased at key oil installations to better monitor distribution of fuel.
Security forces would also receive additional training for the task, Sandoval added.
Pemex's new Chief Executive Officer Octavio Romero told the news conference more than 146 billion pesos ($7.40 billion) worth of fuel had been stolen in Mexico since 2016, with theft soaring to new heights this year.
Questioned about whether the Pemex workers' union had been involved in the theft of fuel, Lopez Obrador said there had been reports that the union had been restricting access to parts of the company's operations.
That issue had been addressed with the union's leaders and access would not be restricted in future, he said.
($1 = 19.7172 Mexican pesos)
(Writing by Dave Graham; Editing by Tom Brown)
This story has not been edited by Firstpost staff and is generated by auto-feed.
Find latest and upcoming tech gadgets online on Tech2 Gadgets. Get technology news, gadgets reviews & ratings. Popular gadgets including laptop, tablet and mobile specifications, features, prices, comparison.
World
By Andy Sullivan and David Shepardson WASHINGTON (Reuters) - Republicans in the U.S. Congress faced growing blowback on Monday from businesses that said they would cut off campaign contributions to those who voted last week to challenge President-elect Joe Biden's victory. The announcements by Dow Inc., AT&T Inc.
World
By Djaffar Al Katanty GOMA, Congo (Reuters) - A line of Congolese park rangers raised their guns in salute on Monday as the coffin bearing their colleague Burhani Abdou Surumwe, a 30-year-old father of four, was buried in the black volcanic soil of a Muslim cemetery outside Goma.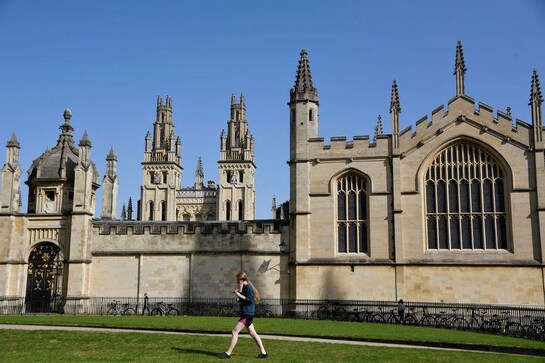 World
TORONTO/NEW YORK (Reuters) - The COVID-19 pandemic deepened inequities in accessing and benefiting from education but the future of learning could be a more equal one, participants told Reuters Next panels on Monday.