Meru Cabs goes global, ties up with France's Taxis G7 to provide services abroad
Under the partnership, Meru's customers can use eCab's services during international travel in 50 major cities of countries, including France, Belgium, the Netherlands, Ireland and Canada
Radio taxi operator Meru Cabs has formed an alliance with eCab, a part of French taxi service provider Taxis G7, to expand its service offering in global markets.
Under the partnership, Meru's customers can use eCab's services during international travel in 50 major cities of countries, including France, Belgium, the Netherlands, Ireland and Canada.
Similarly, eCab mobile app users can avail of Meru's services when they visit India.
eCab is a mobile app by Taxis G7, which can be used globally.
"This partnership will increase the reach of our five million customer, a large chunk of which is mobile, to use the services of eCab in the countries where it is operating," Meru Cab Chief Operating Officer Prem Kalliath said.
"We are proud to become the first Indian radio taxi player to forge a global alliance and become a part of eCab alliance, driven by prestigious Taxis G7 which enjoys strong presence across key international markets. With this alliance, Meru Cabs will now extend its array of services to international commuters visiting India through the eCab mobile app," Siddhartha Pahwa, CEO, Meru Cabs, has been quoted as saying in media reports.
eCab CEO Laurent Kennel said: "This is a two-way arrangement which would create a global pool of 33,000 cabs in six countries in three continents".
Kalliath said initially eCab customers will be able to use Meru's services through the alliance only in six cities but would expand gradually to pan India.
"It will be available at Delhi, Mumbai, Chennai Bangalore, Pune and Hyderabad and by the end of this year, it would be expanded to all 23 cities where Meru is operating," Kalliath said.
Established in 2007, Meru is serving 23 cities here with a fleet size of 20,000 taxis while eCab, incubated by Taxis G7, has a fleet of 13,000 affiliated taxis.
Taxis G7 had launched their first smartphone app in 2008. According to the company's website, it has pioneered computerized radio taxis in 1991 and also GPS-enabled services and on-board electronic payment systems in 1995. It claims to be the the first to launch internet taxi requests in 2004.
In India, Ola Cabs and Uber are the rivals of Meru. All the three companies had recently launched car pooling service in select cities.
With inputs from PTI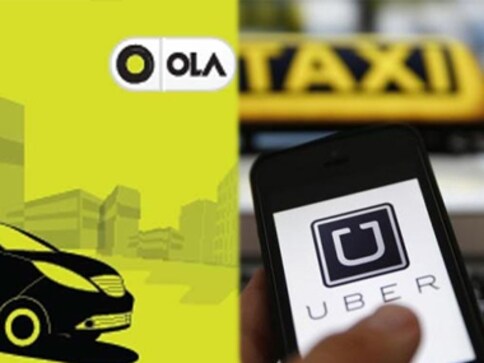 Business
By persistent lobbying they have admitted that all that keeps them running is dollops of cheap capital on a regular basis
News & Analysis
The State and Centre are not seeing eye-to-eye on the policy on taxis in Mumbai.