MCX-SX begins search for new CEO after Joseph Massey resigns
MCX Stock Exchange began search for a new managing director and CEO to head the bourse, whose group entities remain embroiled in a major crisis emanating from Rs 5,600-crore payment default at NSEL.<br /><br />
MCX Stock Exchange began search for a new managing director and CEO to head the bourse, whose group entities remain embroiled in a major crisis emanating from Rs 5,600-crore payment default at NSEL.
MCX-SX was set up by Jignesh Shah-led Financial Technologies group, which has also promoted National Spot Exchange Ltd (NSEL) and commodity bourse MCX, among others.
In a public announcement, MCX-SX today invited application from "suitably qualified and experienced" candidates for the post of Managing Director and CEO.
While renewing MCX-SX's licence for another one year, capital markets regulator Sebi last month asked the exchange to set up a panel of independent directors to oversee its operations in the wake of questions being raised about 'fit and proper' status of its promoters.
Earlier this month, Joseph Massey resigned as MD and CEO of MCX-SX, while Jignesh Shah also had to quit from its board.
After these resignations, MCX-SX had said that U Venkataraman, Whole-time Director, would assist the special committee of public interest directors in carrying out the functions of the exchange.
The group has seen a string of resignations in the past few weeks at its various entities. Last week, commodity bourse MCX managing director and chief executive officer Shreekant Javalgekar also submitted his resignation.
MCX-SX is the country's newest stock exchange and began operations in currency derivatives segment from October 2008, while it commenced operations in capital markets trading in February 2013.
Inviting applications for the post of MD and CEO, MCX-SX said: "The candidate must be qualified in the fields of capital market, finance or management and possessing sufficient experience in related fields for at least 15 years."
The MD and CEO would report to the board of directors and would be responsible for conduct of affairs of the exchange under the direction and supervision of the board.
He/she shall also be responsible to perform various functions under the bye-laws, rules and regulations of the exchange and also to comply with various statutory and regulatory requirements, it added.
The appointment will be subject to approval of SEBI and the candidate shall hold office for a term of three years which could be extended, it added.
The candidate's age should not be more than 50 years as on October 31, it said adding that age and experience limits may be relaxed for deserving candidates at the discretion of the selection committee.
PTI
Corporate
The name change is a part of the turnaround strategy to give the exchange a new identity, disassociate from its original promoters and shift to a high growth phase.<br />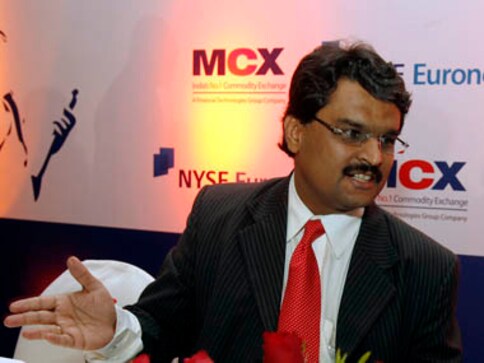 Business
It is clear that there is a pattern in the way all the investigative agencies went about handling the Rs 5,600 crore NSEL scam case
Corporate
In July, Jignesh Shah-led FTIL, the erstwhile promoter of MCX, had announced sale of its 15 percent stake in MCX to Kotak Mahindra Bank for Rs 459 crore.