New Delhi: With Max Financial Services getting merger approval from minority shareholders, the amalgamation of Max Life and HDFC Life is likely to be completed in the next 12 months.
"The merger should be over in the next 9-12 months as all the requisite regulatory and statutory approval is expected by that time," sources said.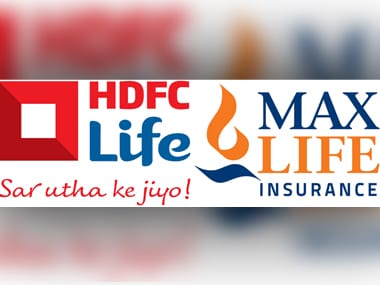 Earlier this week, Max India had received shareholders' approval for amalgamation of Max Life Insurance Company with Max Financial Services.
Subsequently, the insurance business of the merged entity (MergeCo) is to be demerged so that it can be transferred to HDFC Standard Life Insurance Company. The remaining of MergeCo i.e., minus the insurance business, will be amalgamated with Max India.
Max Financial Services earlier on Tuesday had informed that its promoter company, the Max Group, will get Rs 850 crore as non-compete fee for not entering the life insurance business for the next four years.
Max Financial Services, being promoted by $2 billion Max Group, is the holding company for Max Life.
The other entities in the Max Group are Max India Ltd, which holds the group's health care, health insurance and senior living businesses, and Max Ventures and Industries Limited, which serves as the group's entrepreneurial arm.
In what is being said as the biggest consolidation in the country's private insurance sector, the board of directors of HDFC Standard Life Insurance Company, Max Life Insurance Company and Max Financial Services had in June approved to combine the three entities in a complex and three-legged composite scheme of amalgamation.
Max Financial Services stock closed 0.22 per cent up at Rs 552.60 and Max India 4.08 per cent down at Rs 136.30 on BSE today.
Updated Date: Sep 29, 2016 18:51 PM