Forget Mauritius tax treaty, a delayed monsoon could spell trouble for stock market
Equity markets quickly bounced back in today's early trade with Sensex surging over 230 points thus indicating that investors have taken in their stride the Mauritius tax pact
Indian equity markets will not witness any frenzied correction in the near-term owing to the amended tax treaty with Mauritius, which will allow the Centre to tax capital gains from investments routed through Mauritius from April 2017, said stock market experts.
In fact, in a small knee-jerk reaction to the move, the benchmark Sensex fell 176 points in Wednesday's trade, raising concerns of a more heightened spillover effect on the markets going ahead.
However, equity markets quickly bounced back in early trade on Thursday with the Sensex surging over 230 points thus indicating that investors have taken in their stride the Mauritius tax pact.
Since 11 March, the Sensex has shot up nearly 1,000 points or up 4 percent, with the index revisiting the 26,000-mark in late April.
The rally was mainly aided by robust foreign fund flows, which poured in capital worth over Rs 21,000 crore in previous two months, after having sold more than Rs 19,000 crore in the first two months of calendar year.
As per the latest initiative, the revised tax treaty inked on Tuesday allows India to tax capital gains from investments routed through Mauritius from April 2017. For two years beginning 1 April 2017, capital gains tax will be imposed at 50 percent of the prevailing domestic rate. Full rate will apply from April 1, 2019, a finance ministry statement said.
The government also clarified that investments made prior to April 1, 2017, will be protected from new tax provisions.
Many companies and individuals were also suspected to be making use of this leeway and engaging in "round-tripping" - routing cash through the island nation to avoid domestic taxes.
Of the total FDI inflows of $29.4 billion in April-December 2015-16, Mauritius and Singapore accounted for $17 billion of foreign equity investment. At one point of time, the two countries also accounted for nearly two-thirds of overall foreign portfolio inflows into India but the inflows have been declining in the recent past. Now, Mauritius accounts for nearly 20 percent (over Rs 4.3 lakh crore) while Singapore-based FPIs have over 11 percent share (nearly Rs 2.5 lakh crore).
However, lot of hot money or speculative funds flowing into stock markets will slow down gradually, said another analyst, who spoke on condition of anonymity.
"FIIs will not flee Indian stock markets just because they will have to pay short-term capital gains tax after April 2019. Indian economy and our growth story is one of the strong point that would in fact fuel robust foreign fund flows going ahead," said G Chokkalingam, founder & managing director, Equinomics Research & Advisory.
"Yesterday's fall could be because of a knee-jerk reaction, but still markets pared most of its intra-day losses, which shows the tax treaty will not have any major impact on our markets," said Chokkalingam.
According to him, FIIs have been making good returns on their investments in the past, and the latest move will not lead to any serious setback for the markets.
But market experts reckon that a sharp rally in equities over the past couple of months could face a major deterrent if the monsoon plays spoilsport.
Although, the met department's intitial survey shows the monsoon will be above average this year, traders and market experts are keeping their fingers crossed after having witnessed below average rainfall in the previous two years. The two successive years of deficit monsoon resulted in an overall tepid growth with companies struggling to push volumes, especially in the heartland as agriculature income fell sharply.
"Equity market rally may face major challenge if the monsoon is delayed. If the monsoon arrives as per its schedule it will give a major leg-up to the stock markets," said Chokkalingam.
India
As per the state government, the death toll in the rain-battered Raigad district has reached 71, while 53 people are still missing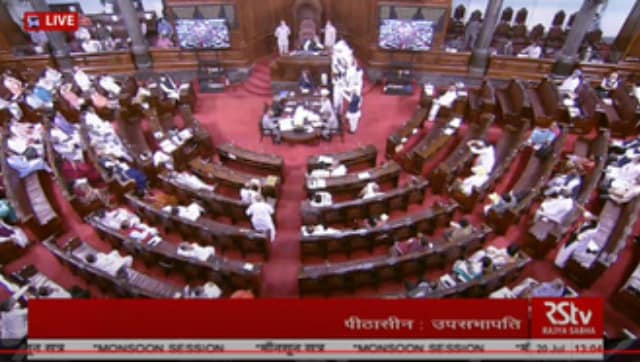 Politics
Union Health Minister Mansukh Mandaviya in Rajya Sabha said that if there is any underreporting of COVID-19 deaths, it is by the states and not the Union government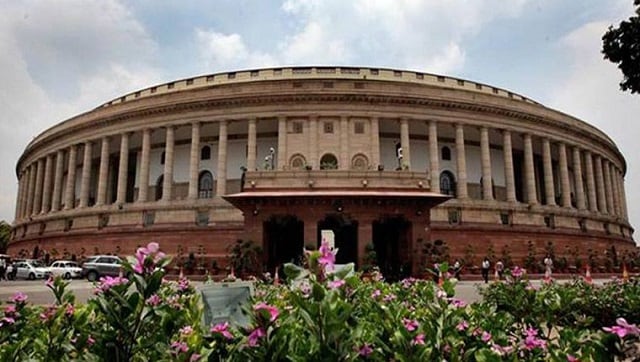 Politics
Parliament Monsoon Session 2021 LIVE updates on day 2: Wrapping up his reply in the Rajya Sabha, health minister Mansukh Mandaviya said the Centre is planning to to set up 1,573 oxygen plants of which 316 have already been commissioned