Massive flight delays at Mumbai airport: How congestion is killing India's aviation growth story
How much of this is the fault of an individual airline is debatable but it is clear that airport infrastructure at Mumbai is bursting at the seams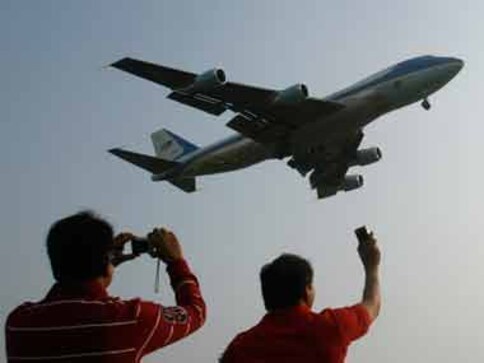 New Delhi - India is the fastest growing aviation market across the world but also boasts of a creaky airport infrastructure. Though we have managed to build showpiece airports with the help of private developers in our major metros, there is a serious capacity constraint already at Mumbai and may soon also be seen at Chennai airport.
A country where majority of fights still originate in the metros and which is eyeing double-digit traffic growth in the months to come may be constrained by lack of capacity at its major airports unless urgent steps are taken to correct this anomaly.
Sample this: In July, GoAir created a record of sorts, by reporting on-time performance below 50 percent for flights from Mumbai airport. This means at least every second flight (sometimes more) of the airline from Mumbai was delayed during the month. This is the worst on-time performance of any major Indian airline in the recent memory.
But GoAir is not alone. Here's another statistic. According to DGCA data for July, the best OTP from Mumbai airport was clocked by SpiceJet at a mere 63%. So, the best a passenger can hope for, if she is taking a domestic flight to or from Mumbai, is this: only two in three flights will be on time, and sometimes not even every second flight will be on time.
How much of this is the fault of an individual airline is debatable but it is clear that airport infrastructure at Mumbai is bursting at the seams.
Air India managed OTP of just 56.7 percent from Mumbai in July, market leader IndiGo was lower with 55.7 percent and Jet Airways-JetLite combined were at 60.6 percent while Vistara was at 60.9 percent.
Compare this with operations of the same airlines from other metro airports: except Air India, every other domestic airline got over 80 percent OTP at Delhi. And except GoAir, every other airline had well over 80 percent on-time performance at Bangalore. At no other major airport in the country is a flight taking off on time such a difficult proposition - it becomes next to impossible at Mumbai.
In fact, Mumbai's airport problems have dragged down every airline's overall on-time performance across the four metro airports (Mumbai, Bangalore, Delhi and Hyderabad): The best overall OTP was again clocked by Vistara but this airline too could not manage to fly two in ten flights on time. The worst was by GoAir, which reported almost one in three flights delayed across its network at the three airports of Delhi, Mumbai and Bangalore. An airline executive said apart from airport congestion, the airline suffered five bird hits in July, which lead to grounding of aircraft and hurt its overall OTP. IndiGo, the airline most people associate with on-time credibility, reported overall OTP of just 76.8 percent which means roughly every fourth flight across its network was delayed from these four metro airports.
An executive from another airline said ATC delays were a major reason for dismal OTP at Mumbai last month and the monsoon deluge only worsened the situation. Executives at some other airlines have blamed severe congestion at the Mumbai airport for massive delays in the past and have cautioned that things may actually get worse in the upcoming winter schedule, as runway upgradation work is slated around November. This means the runway would be closed for some length of time each day, worsening the situation. Already, flights queue up for a long time at Mumbai's lone runway and single runway operations mostly mean one flight delay affects all others in queue.
One airline executive said the airport has almost stopped awarding new slots and is only offering some for late night or red-eye flights and some airlines have had to resort to novel ways to enhance capacity with these constraints persisting. At least one full service carrier is now using a wide body, twin aisle aircraft normally flown for medium haul routes on the Delhi-Mumbai leg to beat Mumbai airport constraints. The proposed second airport at Navi Mumbai could have solved Mumbai's congested skies' problem but is still years away from commencing operations.
The bid itself has not been awarded for beginning construction of this much-awaited airport and the government's new resolve is to get it up and running in three years. The congestion issues at Mumbai assume significance when India is being seen as one of the fastest growing aviation markets in the world and has been witnessing over 20 percent CAGR for the last many months. Between January and July this year, domestic airlines carried 5.6 crore versus 4.56 crore passengers during the same seven-month period in 2015, registering a growth of 23.1 percent. With such passenger growth and future potential, it is disturbing to see congestion issues at a busy airport affecting expansion plans of homegrown airlines. This story says even the 2019 deadline for Navi Mumbai airport may be missed.
In a recent report, global aviation consultancy CAPA had pointed towards saturating airport infrastructure at India's major airports and government's apathy towards this. "(There is) No long term plans for airport development.....Mumbai /Chennai and most of AAI airports are likely to saturate in next few years but we don't have action plan ready. Navi Mumbai might not happen for another five-seven years. Chennai is likely to saturate soon due to air side challenges."
also read
India
The no-frills carrier, which is undergoing a voluntary insolvency resolution process, stopped flying on 3 May and lessors are looking to take back aircraft leased to the carrier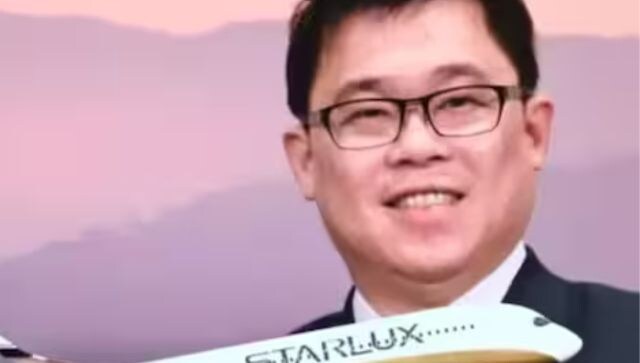 World
Chairman of Starlux Airlines Chang Kuo-Wei travelled all the way to Tokyo's Narita Airport in Japan earlier this week to apologise to the 308 stranded passengers due to the delay of a scheduled flight
India
The Directorate General of Civil Aviation (DGCA) has instructed Go Air to submit a comprehensive plan of restructuring for a sustainable revival of operations