Masala bonds: British Columbia keen to develop overseas rupee bond market
Masala bonds offer British Columbia a means to participate in the internationalisation of the rupee and Indian economy
The Canadian province of British Columbia, which recently became the first foreign government entity to invest in masala bonds, is bullish on the Indian economy and keen to help develop the overseas rupee bond market, a senior official said last week.
Masala bond is a term used to refer to a financial instrument through which Indian entities can raise money from overseas markets in the rupee, not foreign currency. These are Indian rupee denominated bonds issued in offshore capital markets.
"To explore this opportunity, our business delegation has met Indian PSUs and corporates for partnerships in masala bond market," British Columbia's Finance Minister Michael de Jong told reporters.
Last month, British Columbia became the first foreign government entity to invest in masala bonds, issued by HDFC.
Masala bonds offer British Columbia a means to participate in the internationalisation of the rupee and Indian economy, Jong said.
HDFC's Executive Director V S Rangan said, "We feel privileged that the Province of British Columbia was the first foreign government entity to pick up Rs 5 billion worth of rupee-denominated masala bonds issued by us last month. It highlights the government of British Columbia's strong views about India's positive economic outlook."
HSBC India's global banking and markets head Hitendra Dave added, "We believe that the masala bonds are going to be an important financing alternative for Indian corporates looking to access offshore investors. We welcome British Columbia's efforts in helping develop this market and in the internationalisation of the rupee."
Jong is leading a trade delegation on a five-day visit to the country to explore investment opportunities and further strengthen trade ties with India.
The Canadian province's exports to India jumped from USD 201 million in 2011 to USD 623 million in 2015, making India its fifth-largest trading partner.
Jong met with Finance Minister Arun Jaitley earlier this week to discuss ways to strengthen economic ties between the two markets.
The meeting was an attempt at building on the growing bilateral ties since the visit by Prime Minister Narendra Modi to Vancouver last year."I was impressed by Jaitley's interest in mutual economic investments by Indian Oil Corporation. India is an important economy with a young and growing middle class that represents an important opportunity for trade and investment, particularly in the areas of forestry, energy, international education and clean technology," Jong said.
He also lauded the recent approval for an IOC-led consortium's Pacific North West LNG project by the Canadian federal government.
IOC holds 10 percent in the project, which has Malaysia's Petronas as the majority partner with 62 per cent stake, with Chinese Sinopec, Japanese upstream firm Japex and state-owned Petroleum Brunei holding the rest.
World
Prime Minister Narendra Modi and Widmar agreed on enhancing manufacturing of solar panels in India
India
The submission was made in response to a petition seeking that PM-CARES Fund be declared as 'The State' under Article 12 of the Constitution.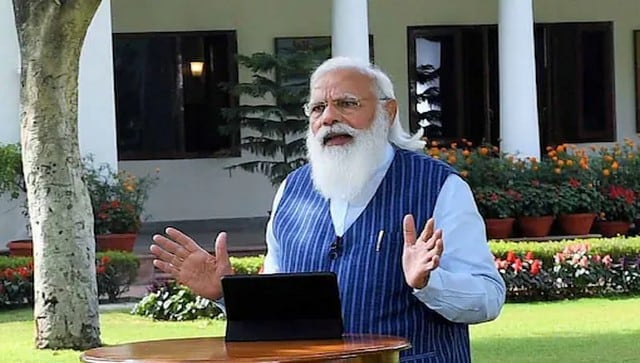 World
The CEOs were appreciative of India's reform trajectory and closer economic linkages between India and USA will benefit the people of both the nations, Modi later tweeted