Maruti parent Suzuki's shares plundered on reports of fuel testing defect
Investors pressed the sell button on the small carmaker's Tokyo-listed stock which plunged as much as 15 per cent in afternoon trading
Suzuki shares dived today on reports that it may have used improper fuel-efficiency testing, the latest bad news for a global auto industry shaken by scandals over deadly defects and emissions cheating.
Investors pressed the sell button on the small carmaker's Tokyo-listed stock which plunged as much as 15 per cent in afternoon trading. It closed 9.4 per cent lower at 2,613 yen (USD 24).
The Suzuki news comes after rival Japanese automaker Mitsubishi was hit by fuel-efficiency cheating revelations and as Germany's Volkswagen struggles to drive past a worldwide emissions cheating scandal.
Tokyo-based auto parts giant Takata has also been hit by lawsuits and regulatory probes over claims it hid deadly airbag flaws linked to at least 13 deaths and scores of injuries globally.
Suzuki chairman Osamu Suzuki, a descendant of the company's founding family, is visiting the transport ministry Wednesday to discuss the issue, a firm spokesman said, without elaborating.
He declined to comment on reports by public broadcaster NHK and Kyodo News agency saying Suzuki was using a fuel-economy testing method that was different from one required by government regulators.
They did not give further details, but the Mainichi newspaper quoted unnamed company sources as saying that Suzuki's testing did not result in false fuel-economy data.
Suzuki, which also has a major presence in the Indian market through its Maruti Suzuki unit, sold almost three million vehicles globally last year.
"The company has to make a report on its testing methods at the transport ministry," the Suzuki spokesman said.
The transport ministry has ordered all Japan's automakers to probe their own compliance with government testing methods after Mitsubishi admitted last month it manipulated data to make its cars seem more fuel efficient than they were.
Major players Nissan, Toyota, Honda and Mazda have already denied any wrongdoing.
But in a separate case, Seoul said this week it will fine Nissan for allegedly manipulating emissions data on a popular diesel sports utility vehicle sold in South Korea.
The news came as an embarrassment for Japan's number two carmaker, but the company has so far not come under fire for emissions cheating in Japan or anywhere else.
World
Taking to their Instagram handle, the space agency posted a few photos that featured phytoplanktons in turquoise, green, and light blue colour in water.
Entertainment
Sean Penn has offered to provide help to the production through his organisation Community Organized Relief Effort (CORE) which could offer free-of-cost vaccination.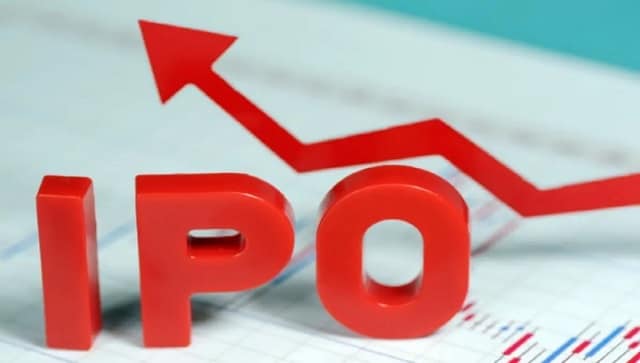 India
The shares will likely be alloted on 3 August, while listing is expected to be on 6 August