Market gets GST boost, Sensex spikes 300 points; tobacco shares shine
50-share Nifty after scaling the day's high of 9,624, ended up 94.10, or 0.99 percent, at 9,615
Mumbai: The Sensex, after a lot of dithering, made a spectacular rally of 300 points to close at over one-week high of 31,222 today and the Nifty broke through the key 9,600 as investors swore by GST that kicked in from 1 July.
There seemed no end to buying as the sweeping tax reform is expected give a huge momentum to the country's economy and draw global businesses to invest more here, traders said.
After a strong opening, the BSE 30-share index hit a high of 31,258.33, before closing 300.01 points,or 0.97 percent higher at 31,221.62, a level last seen on 22 June. The gauge had gained 87.29 points in the previous two sessions.
The 50-share Nifty after scaling the day's high of 9,624, ended up 94.10, or 0.99 percent, at 9,615.
Cigarette maker ITC was the top gainer among Sensex stocks, rising 5.70 percent to end at a 52-week high. This is mostly because taxation for cigarettes under the new Goods and Services Tax (GST) is around 5-6 percent lower than the previous tax structure. It also drove the Nifty index higher.
Other cigarette stocks VST Industries and Godfrey Phillips too rose 3.97 percent and 1.93 percent, respectively.
Find latest and upcoming tech gadgets online on Tech2 Gadgets. Get technology news, gadgets reviews & ratings. Popular gadgets including laptop, tablet and mobile specifications, features, prices, comparison.
Business
Unlike 2020-21, the government cannot afford for disinvestments to be a flop-show in 2021-22 as well.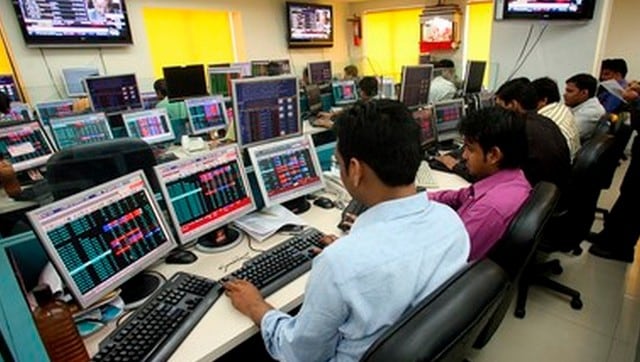 Business
Bajaj Finserv was the top gainer in the Sensex pack, rising around 4 percent, followed by Bajaj Finance, Reliance Industries, IndusInd Bank and Axis Bank