Market carnage: Don't blame IL&FS alone for the blood bath; a disaster was already in the making
If IL&FS had not happened, the markets had enough triggers to decline nevertheless –- rich valuations, rising oil, plunging rupee, Foreign Institutional Investor (FII) sales, emerging markets selloff, China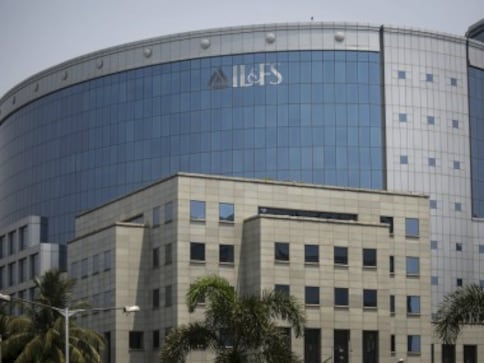 Those who don't learn lessons from history are condemned to relive it goes an old saying. This applies to the financial markets as well. In my previous piece, I had outlined what an investor could anticipate in the markets (sharp price swings, trouble in Mutual Fund (MF) paradise as MIPs went haywire etc). In this piece, I would like to draw your attention to the chequered history of the financial markets as seen from a veteran's eyes. After all, having spent 33 years in this markets, what use is past data, if I cannot draw inferences about the future from it?
Long Term Capital Management (LTCM) was a hedge fund promoted by the blue-eyed boys of Wall Street, investment bankers with rich experience in all asset classes of the markets, but initially focused on debt. The crown jewel on the Board of Trustees - the Nobel Laureate Myron Scholes (the father of options pricing formula). It seems the fund could do no wrong, and investors rained money on them.
Starting with $1 billion, they went up to $5 billion by 1997-98 and had exposure of over $1 trillion. How is that for extreme leverage? The South East Asian currency crisis occurred, brought along turmoil in South America, Russia and Europe –- every market that LTCM had exposure in. Its implosion was imminent. There was another variable -– President Bill Clinton was seeking re-election and was under siege for the Monica Lewinsky affair. LTCM could not be allowed to blow up.
The US Federal reserve roped in Ivy League investment banks like Bear Stearns, Lehman Bros, Merrill Lynch, etc to bail out LTCM in an election year, inspite of the protests put up by their CEOs. Ironically, these same 'saviour' banks folded up in 2008, their death warrant having been issued in 1998 by the Fed. But that's going ahead of the narrative. All was well, for a while. Clinton retained his office of power and not surprisingly, LTCM was allowed a peaceful death soon thereafter. A market meltdown in Wall Street was averted and everyone heaved a collective sigh of relief.
The lesson to learn from this saga is brought to the fore by our very own astute banker Uday Kotak who has been appointed on the reconstructed board of Infrastructure Leasing and Financial Services  (IL&FS). He has in very clear language indicated that the mess is far bigger, complex and far-reaching than hitherto expected. Very simply – don't expect quick fix solutions.
This problem will haunt the money markets for a while and you cannot wish it away, no matter how excruciating the market declines. How long exactly will it take? I wish there was a clear answer, because we are still ascertaining the outreach of the problem.
One thing is for sure – there cannot be an exact linear comparison between IL&FS and LTCM. The former is an NBFC and the latter was a Wall Street adrenaline junkie looking for alpha, come what may. IL&FS has funded projects, whereas LTCM bet on currencies, bonds and interest swaps of distressed nations. Their risk profiles are different, though money is at stake in both cases.
I nurse some hope for IL&FS, what with the august array of mavens of the finance world steering the company now. Trust me, if IL&FS had not happened, the markets had enough triggers to decline nevertheless –- rich valuations, rising oil, plunging rupee, Foreign Institutional Investor (FII) sales, emerging markets selloff, China..…. you name it. IL&FS is merely the catalyst that provided the reason.
By pinning the declines on this event alone, you are shooting the messenger and ignoring the larger message. I continue to advocate that this market is a rational, mathematical, cold-hearted beast, traded by emotional, irrational people. Sometimes, both move in counter trends, it is then that dis-equilibriums occur. Rational veterans know this only too well.
India
On Wednesday, the Supreme Court, granting bail to Indrani Mukerjea, the prime accused in the murder of her daughter Sheena Bora, said the trial will not be completed anytime soon as only 68 out of 237 witnesses cited by prosecution have been examined till date. This was Indrani's 10th attempt at seeking bail
India
A 1969-batch IAS officer, Baijal was the vice-chairman of the Delhi Development Authority. He also served as the home secretary under the Atal Bihari Vajpayee government
India
Prime Minister Narendra Modi also asked the ministers to spend the maximum possible time in their constituencies and to implement all the schemes of the government, according to sources