Many Japanese companies see inflation of less than 1 percent as appropriate
By Tetsushi Kajimoto TOKYO (Reuters) - More than 40 percent of Japanese businesses believe it will take more than three years to reach the central bank's inflation goal of 2 percent, a Reuters poll shows, and more than a quarter think the goal is an impossible objective.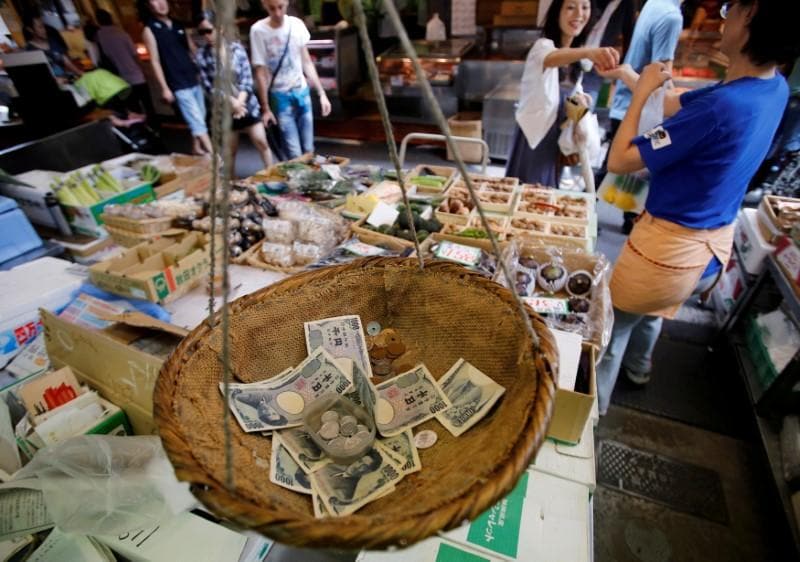 By Tetsushi Kajimoto
TOKYO (Reuters) - More than 40 percent of Japanese businesses believe it will take more than three years to reach the central bank's inflation goal of 2 percent, a Reuters poll shows, and more than a quarter think the goal is an impossible objective.
In fact, almost two-thirds suggest an "appropriate" level of inflation in Japan is between zero and 1 percent. A slight majority called for the central bank to lower its target or ditch it altogether, the monthly Reuters Corporate Survey found.
For five years now, the Bank of Japan (BOJ) has been pumping huge amounts of cash into Japan's financial system to lift the economy out of years of deflation, a state of falling prices that saps growth.
But the 2 percent target has remained elusive. When BOJ Governor Haruhiko Kuroda kicked off the aggressive monetary policy in 2013, he had pledged to reach 2 percent inflation within two years.
The survey results suggest that many companies believe Japan's economy has entered a new normal of muted inflation. Consumer prices have been hovering just under 1 percent for some time.
"As BOJ governor calls it the 'Amazon effect,' the growth of Internet retailers is keeping inflation from accelerating. As such, 2 percent inflation is unthinkable," said a service company manager.
A machinery maker concurred: "The 2 percent inflation target is groundless. Public sentiment is such that such a target is not called for."
Sources told Reuters last week that the BOJ might announce that inflation won't reach 2 percent for three more years, reinforcing views it is in no rush to end its super-easy monetary policy.
The survey showed 42 percent of firms say appropriate inflation in Japan is between 0.5-1.0 percent and 19 percent said it should be between zero and 0.5 percent.
Some 24 percent of respondents said appropriate inflation was 1.0-1.5 percent and only 12 percent put it at 1.5-2.0 percent or higher.
SCRAP TARGET?
Company opinions on the BOJ's inflation target have shifted over the past year.
In the most recent poll, conducted July 2-13 for Reuters by Nikkei Research, 46 percent said the BOJ should keep its 2 percent inflation target, down from 53 percent in a survey conducted last August.
The latest survey showed 28 percent called for the BOJ to lower its target, up from 20 percent in the earlier poll. In the most recent poll, 24 percent suggested scrapping the inflation target, unchanged from last August.
In separate questions, respondents were asked about the impact of trade friction between the United States and its trading partners, including U.S. steel and aluminium tariffs slapped on Japan and several other countries.
Roughly a third said they are concerned to a degree, but most said they are not really worried or not worried at all.
Few said they are worried about the immediate impact from trade friction on their profits and overseas investment, but 42 percent said they are concerned about the medium- and long-term affect on orders and sales.
"They could affect procurement at subsidiaries and sales in the United States," wrote a transport equipment maker.
"Rather than tariffs themselves, we worry (the trade friction) could cause turmoil in currencies and oil prices," said a retailer.
Some 483 big and medium-sized businesses were polled in the survey. Some 240 responded to questions about inflation, answering anonymously so they can express opinions more freely.
(Reporting by Tetsushi Kajimoto; additional reporting by Izumi Nakagawa; Editing by Malcolm Foster and Neil Fullick)
This story has not been edited by Firstpost staff and is generated by auto-feed.
Find latest and upcoming tech gadgets online on Tech2 Gadgets. Get technology news, gadgets reviews & ratings. Popular gadgets including laptop, tablet and mobile specifications, features, prices, comparison.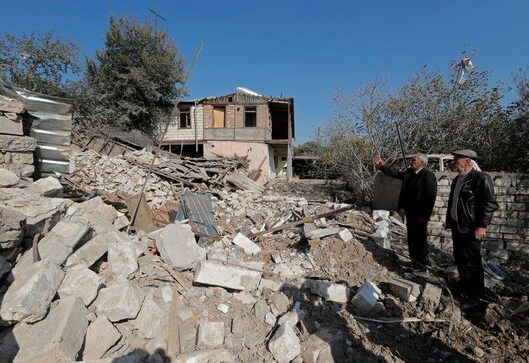 World
By Nailia Bagirova and Nvard Hovhannisyan BAKU/YEREVAN (Reuters) - Hopes of a humanitarian ceasefire ending fighting over Nagorno-Karabakh sank on Thursday as the death toll mounted and Armenia and Azerbaijan accused each other of launching new attacks.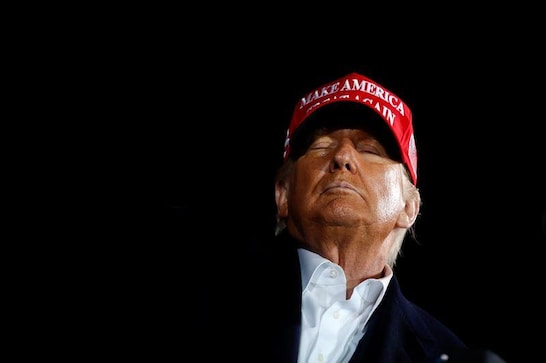 World
(Reuters) - Twitter Inc on Thursday temporarily restricted U.S. President Donald Trump's election campaign account from tweeting, saying a video from the account about Democratic presidential candidate Joe Biden's son violated its rules. The video posted by the @TeamTrump account referred to a New York Post story from Wednesday that contained alleged details of Hunter Biden's business dealings with a Ukrainian energy company and said the former vice president had met with an adviser of the company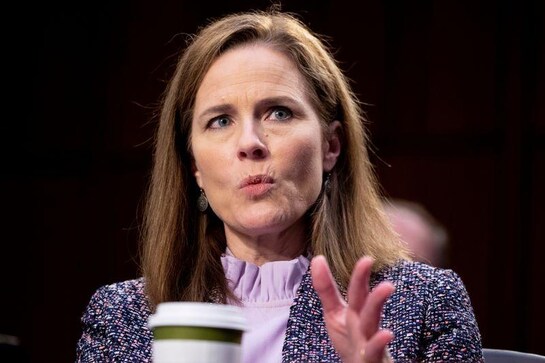 World
By Andrew Chung, Patricia Zengerle and Lawrence Hurley WASHINGTON (Reuters) - The Republican-led U.S.