Mallya's Kingfisher Villa to be auctioned by banks next month at Rs 85 cr reserve price
The Villa, owned by United Breweries Holding (UBHL), was mortgaged by KFA to SBI-led 17-bank consortium to obtain loans in 2010
Mumbai: After multiple failed attempts to sell assets of Kingfisher Airlines (KFA), lenders are likely to auction the long-defunct carrier's prime property in Goa, Kingfisher Villa, next month at a reserve price of Rs 85 crore.
The lenders, led by State Bank of India, may issue a public notice for the auction of the airline's prime asset, owned by embattled businessman Vijay Mallya, in the next few days, sources said.
The property at Condolim was once used by Mallya -- who is now abroad and facing a slew of criminal charges for allegedly defaulting on loans -- to host lavish parties.
"It (Kingfisher Villa) may be auctioned towards the middle of next month with a reserve price of around Rs 85 crore," a source said.
Lenders were able to take possession of the Villa in May after a long legal battle with United Spirits which had claimed tenancy rights over the property.
The Villa, owned by United Breweries Holding (UBHL), was mortgaged by KFA to SBI-led 17-bank consortium to obtain loans in 2010.
Last month, lenders to the airlines and tax authorities had put under hammer various movable and immovable assets of the KFA for a second time, but failed to get any buyers.
The assets put on sale included the airline's erstwhile headquarters, Kingfisher House, near Mumbai airport, cars, Mallya's plush personal jet and numerous brands and trademarks, including the famed 'Fly with Good Times'.
Most of these assets were put on auction for a second time and with a lower reserve price.
Lenders had reduced the reserve price of Kingfisher House, which has a built-up area of over 17,000 sq ft and is located in the prime suburb of Vile Parle, to Rs 135 crore from Rs 150 crore.
Similarly, the reserve price of the airline's trademarks, including Kingfisher logo and the tag-line 'Fly the Good Times', for the last month's auction was reduced to Rs 330.33 crore from Rs 366.70 crore.
All auctions turned out to be damp squib as bidders found the reserve prices too high.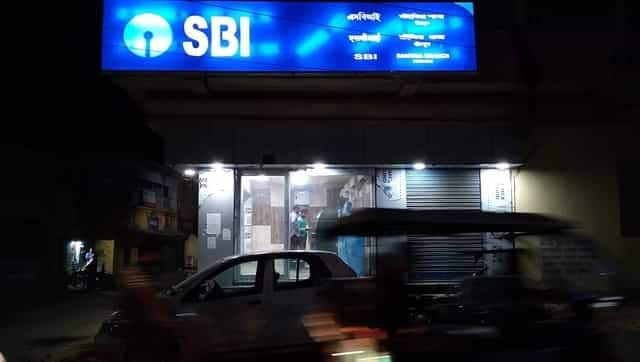 India
So far, the bank has not notified any new exam date yet. Earlier, the SBI clerk main exam was scheduled to be conducted on 31 July
India
The 65-year-old businessman, meanwhile, remains on bail in the UK while a "confidential" legal matter, believed to be related to an asylum application, is resolved in connection with the unrelated extradition proceedings