Mallya's cameo appearance at the book launch: 'King of Good Times' must also have a seer-like soul
Vijay Mallya, one often feels, has the good traits of a mythical Hindu Baba, or a Sufi seer or, for that matter, a Pagan saint.
Vijay Mallya, one often feels, has the good traits of a mythical Hindu Baba, or a Sufi seer or, for that matter, a Pagan saint. Events of future unveil in his mind like a beautiful painting unfolds in the serenity of a canvas or as if clouds assemble into mystical formations in the evening skies to give a spectator the glimpse of his fate.
That is how perhaps Mallya's sixth sense informed him that all hell is about to break loose on him in a few days and he should plan his flight to the 'promised land' with seven bags, on 2 March, to join his family.
Soon after that, banks initiated an all-out attack on him by moving the Supreme Court, Enforcement Directorate launched a manhunt for him and began to seize his assets while the Indian government commenced steps to revoke his passport and get him back to face the law of the land. It was a great escape just in time.
Mallya is also omnipresent. The man can be spotted anywhere at any point. Just that sometimes you see him, sometimes you don't.
True, the man may be wanted back home for defaulting not less than Rs 9,000 crore to a host of sarkari banks, who by the way would happily load truckloads of money to any tycoon without even any full assurance on what guarantee they are giving the money. They believe in the larger principles of universe, that the whole life is based on trust and mutual affection. The government and investigating agencies may be after Mallya, trying out all the tricks (passport cancellations, deportation/ extradition moves or Interpol red corner notice) they could try to bring him back to face the law of the land. But Mallya is not perturbed even to a small extent.
That is the reason he thought it is alright to attend a book launch event of noted author Suhel Seth in London School of Economics (LSE), a few seats away from where Indian high commissioner, Navtej Sarna, sat. If anyone was disturbed between these two because of this august company, it was Sarna, who left the venue in a hurry after his address without participating in the interactive session.
"When the high commissioner spotted Mallya in the audience, he left the stage and venue immediately after making his comments and without waiting for the interactive session," the MEA statement says.
So, MEA has washed its hands of the guilt of being associated with an official absconder and a 'proclaimed offender'. It is a good move, since, as George Washington once said, 'it is far better to be alone than in a bad company.'
But, how come this gross slip happened with Sarna? Didn't someone tell him in advance that the 'King of Good (or bad) Times' is in with his entourage for the function? Apparently Mallya came uninvited.
In a statement, the MEA said, "Mallya was certainly not an invitee to the reception at the High Commission for which the invitations were issued by the High Commission, and was not present." The LSE too has washed its hands of the ignominy of associating with a 'proclaimed offender' in India by saying it wrote to the High Commission saying there was not any special invitation to Mallya to the event that was "advertised widely through social media and attendees were not required to register in advance."
So, one should understand that Mallya arrived on his own on account of his sheer interest to literature. Of course he can. Why not? A king does not panic and withdraw to his room like an 'aam aadmi' even if he is entrapped in a difficult situation, be it default on a bank loan or threats of punitive action by a large state.
Mallya lives by his own rules. Sometimes you'll spot him here, sometimes there.
Do not be astonished, for he is and will remain as the King of Good Times who will occasionally exhibit the traits of a Hindu Baba or a Sufi Seer, or for that matter, a pagan saint.
News & Analysis
The study has also found that less than one percent of PC users have Windows XP and Vista.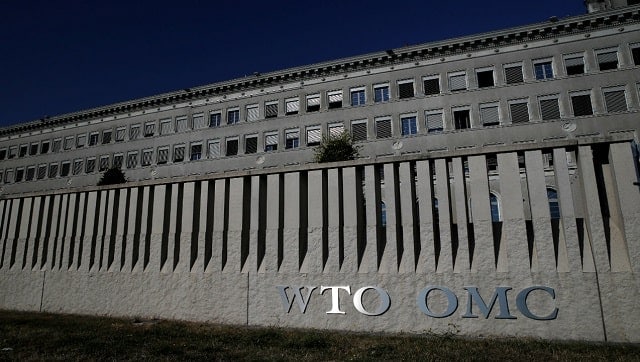 World
The new director-general — herself the first woman and the first African to lead the WTO — appointed Angela Ellard of the United States and Costa Rica's Anabel Gonzalez, along with Jean-Marie Paugam of France and China's Zhang Xiangchen.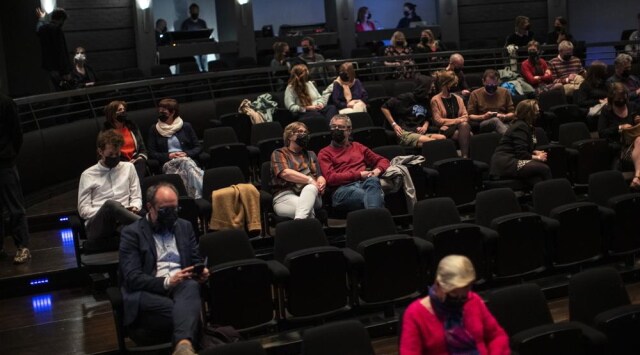 World
Belgian authorities are organising test events but have not yet given venues and their workers a solid green light to reopen.