Make financial sector a pillar of future economic growth: World Bank tells govt and RBI
One set of reforms are structural and relate to making the financial sector more market-oriented and competitive, while the other revolves around addressing the problem of NPAs
Talk about coincidences. Two days after Raghuram Rajan set all kinds of dovecotes aflutter with his missive about not staying on as central bank governor, and as debate over his legacy was raging, the World Bank released its June 2016 India Development Update, which stresses the need for a strong financial sector in order to make double-digit growth possible.
"India's ambitions to accelerate GDP growth to double digits will require a strong financial sector to allocate savings towards the most productive investment opportunities. A well-functioning financial sector boosts productivity growth, while guarding against volatility," the report says.
Acknowledging that India's financial sector has matured a great deal since liberalisation, the report nevertheless flags the now well-known areas of concern – non-performing assets (NPAs), declining credit growth and poor transmission of interest rate cuts to the real economy. It then flags two sets of reforms which, it says, are necessary to ensure that the financial sector will be "a reliable pillar of future economic growth". Both the government and the new Reserve Bank of India governor would do well to heed its words. One set of reforms are structural and relate to making the financial sector more market-oriented and competitive. The other revolves around addressing the problem of NPAs.
The report suggests a two-pronged approach to stressed corporate and banking balance sheets and reversing the trend of rising NPAs. One, giving banks more capital so that they meet Basel III requirements and also resume lending so as to fuel growth. But it is not in favour of merely pumping in more money into banks. Recapitalisation, it stresses, "must go hand-in-hand with strengthening banks' governance". In particular, it talks about the need for "ensuring high standards for the selection of top executives and the board, as well as aligning staff and management incentives toward profit generation".
Banks also need more tools for restructuring or selling distressed assets. This is also what Arundhati Bhattacharya, State Bank of India chairperson, said in an interview to Mint on 13 June: "We are working very hard to get there [cleaning up of bad loans], but the tools were not already available when the process started. I would have liked them to have been already available." In fact, this could probably be one criticism of the manner in which Rajan waged his otherwise creditable war against NPAs – that he should have ensured banks had the requisite tools to be part of the battle. The counter-view, of course, is that if he had waited till then, he might as well have signalled defeat.
The second prong involves addressing the stress in corporate balance sheets in order to ensure that new NPAs do not get generated. It identifies the metals, transport, road infrastructure and power sectors as being particularly vulnerable and suggests sector-specific steps for each.
In the case of the power sector, for example, the report stresses the need for the UDAY (Ujjwal Discom Assurance Yojana) to be a success. Importantly, it draws attention to the need to ensure lower technical and commercial losses of discoms; in the entire narrative on UDAY, there is not much talk of this. "Preparing and publishing financial results of Discoms in a timely manner will be helpful in increasing transparency and facilitating accountability of Discom management to the achievement of the targets agreed as part of the scheme," the report says.
The report notes that public sector banks account for more than 80 percent of debt financing to highway public-private-partnerships (PPPs) and that this poses a particularly tricky situation for the government. It suggests that the government's gradualist approach to resolving stressed PPP projects in the highways sector should be replaced by a more pro-active one. India, it says, should move towards a new PPP model for the roads sector that will check future rise of NPAs. It does not, however, indicate if the hybrid annuity model that the ministry has rolled out makes the cut.
As for the structural reforms in the financial sector, the report suggests increasing the commercial orientation of the public sector banks and reforming their governance structure, along with growing the share of private and foreign banks. It also suggests further reducing the statutory liquidity ratio (SLR) and priority sector lending norms and gradually phasing out all government mandates on such matters. A third recommendation is to deepen corporate bond markets and raising limits on foreign investment in these as well as local currency government bond markets.
Will these recommendations be considered seriously and be acted upon. The next few months will provide an answer to this question.
News & Analysis
Mobikwik claims that its systems are secure and that there is no basis to the allegations of data breach.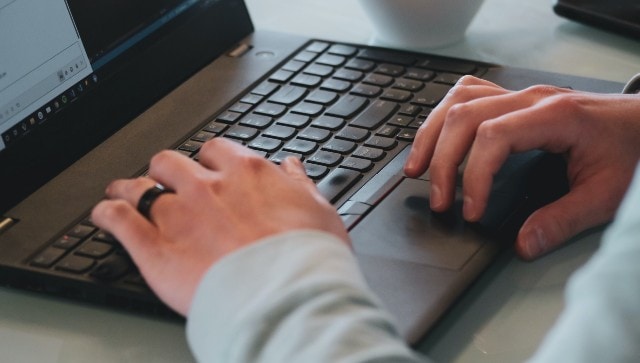 India
The exam was conducted on 6 March in online mode. The question paper was divided into four sections - general awareness, quantitative aptitude, reasoning section, and English language
Business
RBI Governor Shaktikanta Das said the Monetary Policy Committee kept its estimate for economic growth unchanged at 10.5 percent for the current fiscal