Auto major Mahindra & Mahindra and taxi aggregator Olacabs have entered into a tie-up today for vehicle sales and financing of over US$ 400 million (Rs 2,600 crores). The auto company expects to target about 40,000 driver partners by 2018.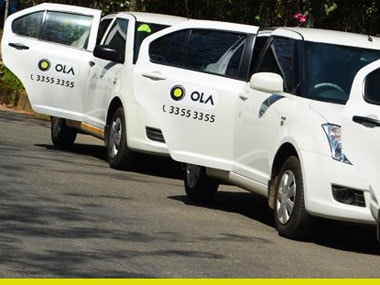 "Ola's driver partners can now avail of an integrated and attractive 'Mahindra-Ola' package which will include Mahindra cars at special prices, attractive financing with zero down payment, and the best NBFC interest rates, subsidized insurance premiums, comprehensive maintenance packages, as well as exclusive benefits on the Ola platform," M&M said in a press release.
The partnership means that drivers on Ola's platform who could not afford to buy a high priced car can now avail of it with zero down payment. It will also support drivers with accident insurance and scholarships for their children.
"This is an initiative whose time has come, one that meets the current and future needs of Indian consumers, particularly younger ones who prefer shared mobility solutions. It also has a positive social impact on the lives and prospects of at least 40,000 driver owners, and their families," said Anand Mahindra, Chairman, Mahindra Group.
"As part of the strategic alliance between the two companies, we have created a unique solution to help tens of thousands of aspiring driver-entrepreneurs realize their dreams," said Bhavish Aggarwal, Co-Founder and CEO.
In November 2015, Ola had inked a partnership with Nissan India through which it could buy Nissan and Datsun cars from the Japanese firm, according to Mint.
Such tie-ups with taxi aggregators are seen as key for the growth of the car makers as customers' keenness to own a vehicle is on the decline due to bad condition of roads and concerns over heightening pollution.
A report in the Mint newspaper today says this is also an opportunity for the car makers to push sales of its less popular models.
Updated Date: Sep 08, 2016 16:52 PM