Magma HDI chief explains Indian health insurance market and how the new entrant plans to gain market share
We offer gen-next innovative covers like Bariatric surgery, IVF cover, Psychiatric treatment and Lasik surgery cover.
When it comes to health insurance, India is an under-penetrated market. According to Rajive Kumaraswamy, MD & CEO, Magma HDI, a company that is primarily into motor and commercial insurance and recently launched health insurance policy, around 86 percent of the rural population and 82 percent of the urban population are not covered under any scheme. Magma HDI is a joint venture between Magma Fincorp and Germany based HDI. With about 27 companies vying for the market shares, the competition is heating up. A number of companies are coming out with innovative covers. Here Kumaraswamy speaks to Bindisha Sarang about aspects of the health insurance market in India and how the company plans to gain market share. Edited excerpts:
What's the scenario in the health insurance space in India currently? How do you plan to gain market share?
Health insurance space is growing, yet remains a largely under-penetrated segment. Currently, only one out of five persons has health insurance in India. Around 86 percent of the rural population and 82 percent of the urban population are not covered under any scheme. Access and awareness of health insurance is quite low in semi-urban and rural areas.
Magma HDI has branches in 86 cities. Our parent company Magma Fincorp has presence in 307 locations. Given our vast presence in such locations, we would like to leverage this to create a market in such underpenetrated areas. Our products are being designed to not only cater to the needs of urban population but also semi-urban customers with a sum insured ranging from Rs 2 lakh to Rs 50 lakh.
What is the biggest challenge for Magma HDI?
Being 27th company to enter into the health insurance space, the challenge for us is to come out with a product which is unique and yet competitive. In order to stand out, we have launched our product, OneHealth, which is simple yet provides enough flexibility to the customer to choose and design own's policy. It also has gen-next innovative features and first time covers in the market and yet the overall product offering is priced competitively. We believe it will provide us with competitive edge over others and help us establish as significant player in the future.
A recent report says that the Indian insurance sector lags in digitisation. Your views.
Compared to other industries, the insurance industry has been a late adaptor of digitisation. However, it is also true that insurance companies have now started to catch up with digital growth along with many standalone insure-tech companies. The industry has come along way since its inception in the Indian market. Today, insurance transactions like policy issuance, renewal, claim intimation and processing or accessing any policy or insurance-related information can be done through mobile applications via tablets or smartphones. Integration with IOT devices like telematics in the car, health fitness trackers etc is helping insurer to assess overall risk and to offer value-add services basis healthy and safe behavior. Insurers are also using social media platforms to raise awareness.
It is also important to understand that the digitisation in insurance industry also depends on the growth of same in related ecosystems. For e.g. in case of health insurance, claims can be processed digitally if all past patient records and hospital bill details are in electronic standardised format. Slowly but steadily the insurance industry is moving ahead on the path of digitisation.
In our OneHealth product, policy servicing is digitally enabled through our app. The customers can locate a hospital, access e-cards, avail wellness services like e-opinion from medical experts, track claim and obtain policy related other information via the app. We also have a tab-based application tab-based to internal employees for quote generation and policy issuance.
What are the most important things you will tell customers when it comes to buying health insurance?
For one, one should buy health insurance preferably at a young age. The reason being (i) disease profile is changing and medical exigency can arise anytime (ii) as age progresses, health conditions may start setting in which makes buying adequate health cover difficult. So, with health insurance, earlier is better.
Secondly, it is important to buy a health insurance cover with coverage amount adequate to cater to the health needs of one's family not just as per present status but also considering the future health needs and chances of early onset of disease coupled with rising health care cost. Having a health cover of just 2 lakh coverage amount is insufficient considering, for instance, that an open heart surgery costs at around 2.5 lakh and cancer treatment around 10 to 15 lakhs or even more.
Thirdly, it is recommended not to rely just on the health insurance cover provided by the employer, but it is advisable to have a separate individual cover with an appropriate limit at an early age. This is because, once an employee superannuates, mostly the policy which is provided by the employer ceases and it becomes difficult to obtain a policy from the market.
Also, it is important to choose a product which is comprehensive and covers various medical and related expenses. One should provide details in proposal form without any mis-representation or non-declaration to avoid dissonance at the time of claim.
Which are the latest product innovations that you have launched recently?
We have recently launched a comprehensive health insurance product 'OneHealth' that not only covers hospitalization expenses but also offers gen-next innovative covers like Bariatric surgery, IVF cover, Psychiatric treatment and Lasik surgery cover. We are the first one to pay loss of income of account of permanent disability, be it medical or accidental. We also share the cost saving which the customer drives for us, for example, if a customer pro-actively utilises a shared room or takes treatment in a preferred network then we would pass on the savings to the customer.
This product comes with a flexibility to choose cost-sharing options like deductible and voluntary co-pay or to enhance cover by taking optional covers like critical illness and Personal Accident covers. The product also rewards customers who stay fit and healthy by providing discounts in premium up to 10 percent at the time of renewal.
India
Eman Ahmed, the Egyptian believed to have been the world's heaviest woman, was admitted to a Abu Dhabi hospital to undergo long-term physical and psychological rehabilitation after a drastic weight-loss operation in India
World
Eman Ahmed, the Egyptian woman who had come to India after she came to the country for a dramatic weight-loss medical procedure, passed away on Monday morning.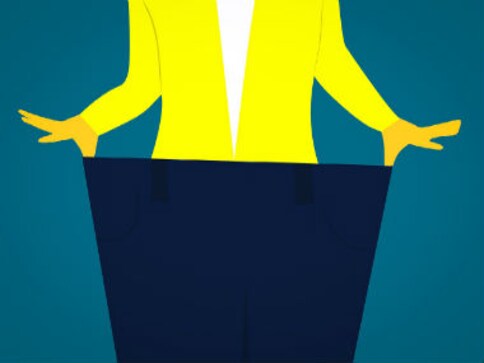 Health
Late last month, the Obesity Surgery Society of India reported that there has been a 100-fold increase in weight-loss surgeries in India in just 15 years.