Madhya Pradesh pegs hope on liquor sector to protect state from GST shocks
Just a year after he rolled back his own cabinet's decision to allow Indian Made Foreign Liquor sale at country liquor outlets Chief Minister Shivraj Singh Chouhan looks certain to press the undo key.
Bhopal: Madhya Pradesh could be staring at a massive financial crisis once the Central government enforces the Goods and Service Tax (GST) regime. The Centre wants to table the Bill at the earliest so that GST can be implemented from April 2016. The industry is beginning to complain about the lack of crucial reforms even six months after the change of power in Delhi.
The state government along with Gujarat had strongly opposed the transition to GST. However, Chief Minister Shivraj Singh Chouhan now says the Centre has addressed the state's concerns about compensation for revenue loss and tax-sharing mechanism. GST on petroleum products was the bone of contention.
Petroleum products would stay within the purview of the GST but will be taxed at zero percent for the initial three years to facilitate smooth transition. States get nearly 30 percent of their tax revenue from these goods.
Last month's measures like raising VAT on petrol from 27 to 31 percent and that of diesel from 23 percent to 27 percent proved inadequate for the state. Taxes on petroleum products in Madhya Pradesh are already among the highest in the country. According to one estimate, the state will face a loss of Rs 6,000 crore every year once the Centre stops compensating it for GST after four years.
The Centre has promised to provide full compensation for the initial three years, 75 percent for the fourth year and 50 percent for the fifth year.
The Union Finance Minister Arun Jaitley has already assured decided to release Rs 11,000 crore to states towards Central Sales Tax (CST) compensation. The Centre has also given in to the demands of the BJP-ruled states such as Maharashtra, Haryana and Gujarat to impose an additional levy of one percent on supply of goods in inter-state trade for two years.
The state government keeps presenting a rosy picture of its financial health through frequent advertisements in the media despite a burgeoning debt pile of Rs 1 lakh crore.
The Chouhan government has already taken seven big debts this year - Rs 1,000 crore on 27 May, Rs 350 crore on 24 June, Rs 1,000 crore on 8 July, Rs 1,000 crore on 22 September, Rs 1,050 crore on 23 September, Rs 750 crore on 26 November and Rs 1000 crore on 19 December. In 2003 when the BJP came to power after Digvijaya Singh's tenure, the state had a debt pile of Rs 35,000 crore.
Prospects of ringing cash registers seem set to drown Chouhan's inner voice. Just a year after he rolled back his own cabinet's decision to allow Indian Made Foreign Liquor (IMFL) sale at country liquor outlets Chouhan looks certain to press the undo key.
In sheer desperation the state government might bow to Bacchus.
The proposal to remove Value Added Tax (VAT) on liquor and allow IMFL sale through 250 rural country liquor outlets will be presented before the cabinet shortly. The state expects to raise additional Rs 500 crore in excise revenue through the decision.
When he took oath for his third term in November 2013 Chouhan, in a passionate speech, said he was committed to eradicating alcoholism. His government would allow no new liquor outlets. But, he drove his cabinet to open up the sale of IMFL in rural areas just a month later.
The RSS objected. So did many party colleagues. The opposition Congress accused Chouhan of "repaying the liquor mafia for bankrolling the BJP's campaign".
Chouhan stayed firm for some time but buckled under pressure.
At the party executive meeting at Bhopal, around the same time, he said, "The cabinet did this to prevent the sale of spurious liquor. There is unauthorised distribution of IMFL in villages where people buy country liquor. We wanted to stop this by allowing the IMFL sale. But I could not sleep at night. I felt this was not right... This was to bring revenue, but we will find other means of raising revenue."
The excise department is against continuing the VAT at 5 percent which fetches annual revenue of around Rs 300 crore. The then excise commissioner had estimated the revenue to touch Rs 800 crore. With sales of IMFL being permitted at 250 villages of population exceeding 5,000 state could check the flow of spurious liquor into the market. The department now expects the sales of liquor to shoot up by about 25 percent once VAT is removed.
Contrary to expectations a friendly government at the Centre has hardly been of great help. The NDA government has cut down funds for many of the state's schemes and projects.
As a result the state had to put a brake on infrastructural projects like roads and bridges. Madhya Pradesh ranks quite low in the road network coverage. This has put off investors sought to be lured with extravagant conventions.
Find latest and upcoming tech gadgets online on Tech2 Gadgets. Get technology news, gadgets reviews & ratings. Popular gadgets including laptop, tablet and mobile specifications, features, prices, comparison.
World
Not only is Rishi Sunak a smooth communicator, but, with his Indian heritage, he is a walking success story of modern multiracial Britain.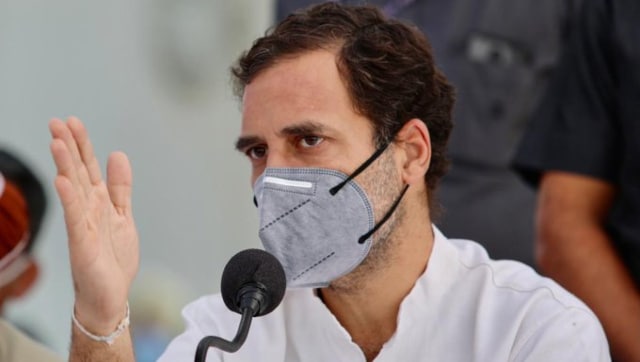 India
The Congress leader, on the last day of his tractor rally in Punjab, claimed that the prime minister does not understand these farm laws
India
India has been ranked lower than its neighbours, including Pakistan (88), Nepal (73) and Bangladesh (75), in the global report released recently