Lufthansa crew strike set to go ahead on Thursday after court ruling
FRANKFURT (Reuters) - A two-day strike by Lufthansa cabin crew was set to begin on Thursday after a German court ruled late on Wednesday against management's efforts to stop it. The strike over pay and pensions, which is scheduled to last through Friday, will result in the cancellation of 1,300 flights and affect 180,000 passengers, the German carrier said. That amounts to one in five of Lufthansa's planned 6,000 flights over the two-day period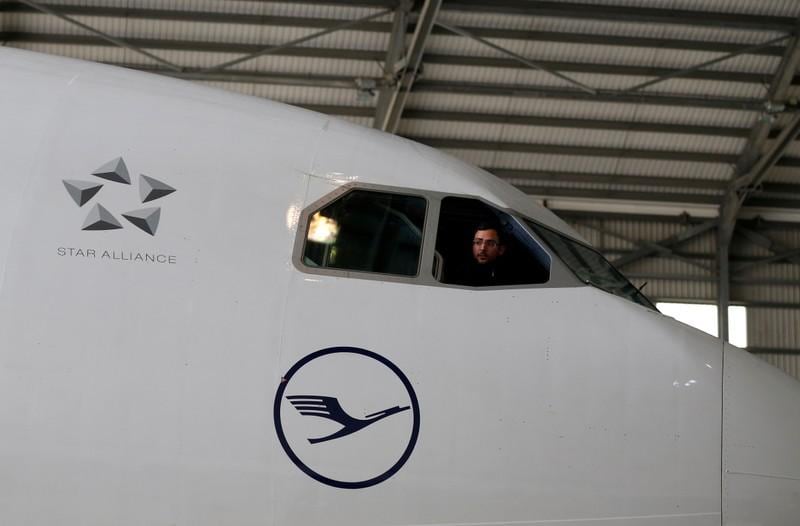 FRANKFURT (Reuters) - A two-day strike by Lufthansa cabin crew was set to begin on Thursday after a German court ruled late on Wednesday against management's efforts to stop it.
The strike over pay and pensions, which is scheduled to last through Friday, will result in the cancellation of 1,300 flights and affect 180,000 passengers, the German carrier said.
That amounts to one in five of Lufthansa's planned 6,000 flights over the two-day period.
The Ufo union, which represents cabin crew, said that the strike would start on Thursday and that it would inform the public on Thursday about the possible expansion of strikes beyond Friday.
Germany's biggest airline had filed motions with courts to prevent the strike.
(Reporting by Ilona Wissenbach; Writing by Arno Schuetze and Tom Sims; Editing by Ludwig Burger, Susan Fenton)
This story has not been edited by Firstpost staff and is generated by auto-feed.
Find latest and upcoming tech gadgets online on Tech2 Gadgets. Get technology news, gadgets reviews & ratings. Popular gadgets including laptop, tablet and mobile specifications, features, prices, comparison.
World
JERUSALEM (Reuters) - An Israeli drone crashed inside Lebanon during operational activity along the border, an Israeli military spokeswoman said.
World
MOSCOW/KYIV (Reuters) - Russian President Vladimir Putin and Ukraine's Volodymyr Zelenskiy discussed the conflict in eastern Ukraine and both expressed support for a ceasefire that starts on July 27, their offices said on Sunday. Ukrainian, Russian and OSCE negotiators agreed on a full ceasefire between government forces and pro-Russian separatists in eastern Ukraine from late July, putting on hold the military conflict that claimed more than 13,000 lives since 2014. "The leaders agreed on the need for an urgent implementation of extra measures to support the ceasefire regime in Donbass," Zelenskiy's office said, referring to eastern Ukraine
World
By Lisandra Paraguassu BRASILIA (Reuters) - Brazilian President Jair Bolsonaro has challenged a Supreme Court order that blocked several of his supporters' profiles on social networks amid an ongoing fake news investigation, the right-wing president said using his own social media accounts on Saturday evening.