L&T Q4 PAT jumps 18.55% to Rs 2,454 cr aided by infrastructure segment
Total income of the engineering and construction firm rose by 18.32 per cent to Rs 33,157.04 crore in the January-March quarter of the last fiscal, from Rs 28,022.62 crore during the corresponding quarter in 2014-15
New Delhi: Larsen & Toubro (L&T) today reported 18.55 per cent jump in consolidated net profit at Rs 2,453.64 crore for the quarter ending March 31, 2016, on the back of higher income driven by infrastructure segment.
The company had clocked a net profit of Rs 2,069.64 crore in the corresponding quarter of 2014-15, it said in a BSE filing.
Total income of the engineering and construction firm rose by 18.32 per cent to Rs 33,157.04 crore in the January-March quarter of the last fiscal, from Rs 28,022.62 crore during the corresponding quarter in 2014-15.
The revenue increased "on the back of good progress in project execution. Fifty four per cent of the total revenue during the quarter was contributed by the infrastructure segment," the company said in a statement.
For the whole year, Larsen & Toubro's consolidated net profit increased by 6.83 per cent to Rs 5,090.53 crore as against Rs 4,764.82 crore in 2014-15.
"Larsen & Toubro recorded Consolidated Gross Revenue of Rs 1,03,522 crore for the year ended March 31, 2016, registering an increase of 12 per cent over the previous year.
The International revenue during the year at Rs 33,302 crore constituted 32 per cent of the total revenue," it said.
On the outlook, the company said the domestic market continues to hold promise for revival of growth.
"Private sector and industrial capex is likely to take time to revive as investment sentiment is weak. Execution conditions remain challenging, mainly due to the limitation of the projects / clients to raise finances and slower clearances for land and environment. Banking system was stretched in corporate lending," it said.
It said growth momentum in the infrastructure segment rests mainly on the government initiatives in the core infrastructure such as transportation, power T&D, defence, smart cities and water projects and defence opportunities could materialise if the policy framework for private sector participation is rolled out.
"The industry and the government need to work in close collaboration if Public Private partnerships are to be energized," it said.
The company said given its track record, diversified portfolio and healthy order book, it is focusing on profitable execution and is confident of its growth in the near to medium term by leveraging its presence in both the domestic and international segments.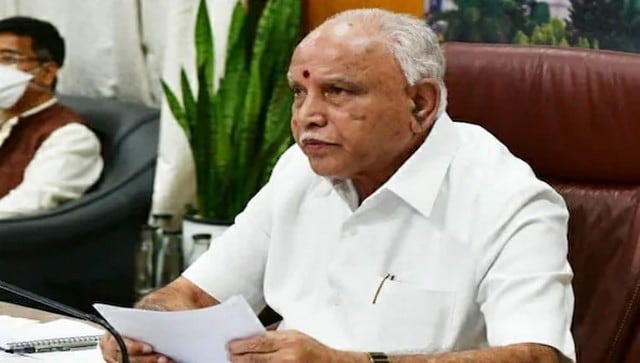 Politics
The 78-year-old Yediyurappa belongs to the older generation of politicians who started their service to the public as a teenager (in his case with the Rashtriya Swayamsevak Sangh) and did not hail from either a political or an affluent family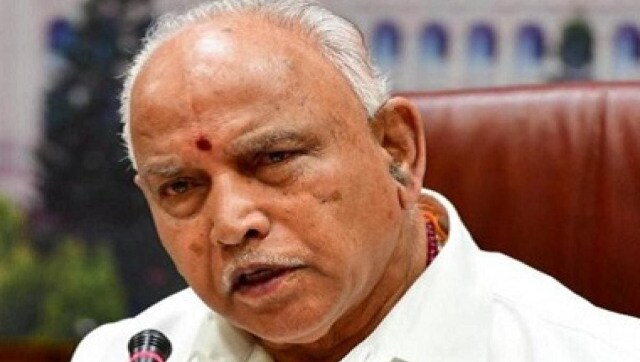 Politics
The 78-year-old Lingayat leader met governor Thawar Chand Gehlot at the Raj Bhavan moments after his announcement
India
The BJP national general secretary said that Karnataka must also think about bringing a policy to control population like Uttar Pradesh and Assam