L&T cuts order book size by half to 5-7% on subdued economic activity, weak demand
L&T says Slowing global economies, depressed commodity prices, weakening currencies and capital outflows constraining growth prospects of emerging economies
New Delhi: Industrial group Larsen & Toubro Ltd (L&T) has halved the growth it expects in its order book in the current financial year, reflecting weakness in its home market and undermining hopes of a pick-up in economic activity.
The conglomerate, viewed as a bellwether of Asia's third-largest economy, expects orders to grow between 5 and 7 percent this fiscal year to March, Chief Financial Officer R. Shankar Raman said.
Larsen, a $15 billion group with interests in engineering, construction and logistics, earlier this year predicted order growth of 15 percent.
The cut in guidance sent its shares down more than 4 percent on the Sensex that closed 0.7 percent lower.
"The numbers are not great," said Motilal Oswal Securities analyst Ravi Shenoy. "It's a reflection of the real conditions on the ground. It will be difficult for L&T to achieve even 5 to 7 percent (order book growth)."
To meet the lower guidance, Shenoy said Larsen needed to grow its orders by 33 percent in the next six months, after it suffered a 26 percent drop in orders in the first half.
But he noted Indian clients continued to postpone capital spending while consumer demand remained weak.
Larsen reported a 15.5 percent increase in its fiscal second-quarter net profit to Rs 996 crore ($153 million), from Rs 861 crore a year earlier, as it generated more revenue from its infrastructure and power units.
Analysts had forecast a consolidated net profit of Rs 1,003 crore, Thomson Reuters data shows.
Revenue grew 11 percent, helped by its international businesses, but analysts also noted the cut in its outlook for this year to 12.5 percent growth from 15 percent.
"Slowing global economies, depressed commodity prices, weakening currencies and capital outflows are constraining the growth prospects of emerging economies," Larsen said in a statement.
"The ground-level inputs indicate that it may take further time for a significant pick-up in business opportunities."
A.M. Naik, chairman of Larsen, last month told Reuters he sees little sign of an economic recovery in India, with some of his factories running far below capacity and facing a dearth of orders.
After disappointing investors in recent quarters with lower-than-expected revenue growth, it has pledged to sell assets and simplify its structure to boost returns.
Reuters
Find latest and upcoming tech gadgets online on Tech2 Gadgets. Get technology news, gadgets reviews & ratings. Popular gadgets including laptop, tablet and mobile specifications, features, prices, comparison.
Entertainment
Rob Cohen's spokesperson denied Asia Argento's sexual abuse claims and termed them as 'absolutely false'
Entertainment
Sonu Nigam, in his interaction to Yogi Adityanath, has reportedly expressed his wish to present a brick for the Lord Ram temple construction in Ayodhya.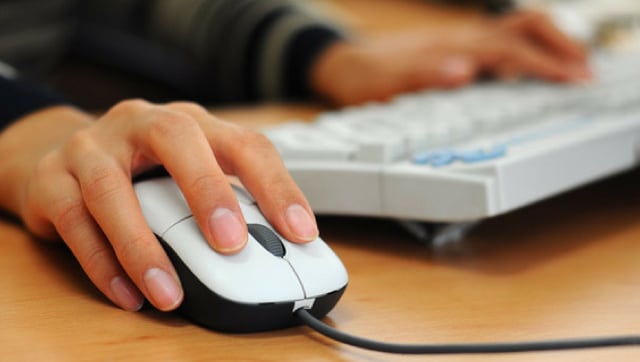 India
There are 10 unreserved posts, 2 posts are reserved for EWS, 5 for OBC and 4 for SCs. Candidates who have completed their Diploma in civil engineering can apply for the posts