L&T cuts massive 14,000 jobs due to digitisation, slowdown; no let-up seen
The huge retrenchment at the conglomerate, at a time when the government claims the country is the fastest growing, reveals the fault-lines in the economy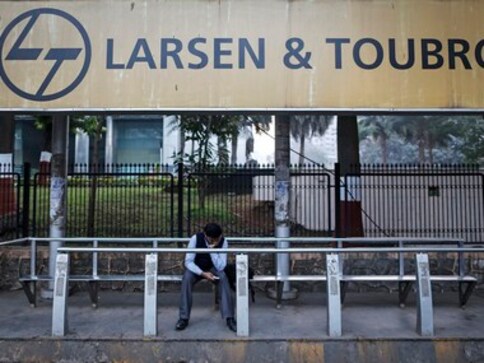 Engineering and construction giant Larsen and Toubro has cut about 14,000 jobs during the July-September quarter due to business slowdown, according to media reports. The Economic Times has noted that this is one of the largest retrenchments that has happened in the country.
Saying the exercise was part of initiatives "to right size staffing in various businesses", Chief Financial Officer R Shankar Raman said: "The digitisation and productivity enhancement initiatives taken by us boiled down to redundancies of roles and we have been able to shed as a group 14,000 in the six months to September."
Earlier in May, the company's subsidiary L&T Finance Holdings had given pink slips to over 500 employees. Company chairman and managing director Y M Deosthale had termed the sacking as "separation of staff from across the sectors based on their poor performance".
He had also warned of more stress in the rural areas. L&T Finance used to have major presence in rural areas but had scaled down exposure due to the distress in the hinterlands.
"We may see some stress in the farm sector for the next five to six months. The situation may improve only in the second half of the year, that too if there is normal monsoon," Deosthalee said.
Justifying the decision to cut 14,000 jobs Shankar Raman said: "It is important that we stay agile and cost competitive in these tough times. So, we are also looking at corporate functions and all other initiatives."
SN Subrahmanyan, deputy managing director and president at L&T, has been quoted as saying in a report in BloombergQuint that "the job cuts were an effort to stay relevant".
Though the company has insisted that it is not a "recurring exercise", the company has indicated that "the business will take some time to get back to normalcy".
L&T's statements are indeed important as the company's order book position and outlook is a benchmark of sorts to gauge the mood in the infrastructure sector - a key growth driver for the economy. The massive job cuts at the conglomerate, at a time when the government data shows the country is growing faster than China, indicates major fault-lines in the economy.
World
The H-1B visa is a non-immigrant visa that allows US companies to employ foreign workers in speciality occupations that require theoretical or technical expertise. The L-1 is the other type of work visa the US issues to professionals looking to work in the country.
Explainers
After a chaotic week, UBS, Switzerland's largest bank, inked a historic deal to acquire Credit Suisse for nearly $3.25 billion with Swiss government backing. The deal — praised by many — is to calm the global market, which has been panicking, and support financial stability
World
People's Bank of China (PBOC) swap lines accounted for $170 billion of the rescue financing, including in Suriname, Sri Lanka and Egypt. Bridge loans or balance of payments supported by Chinese state-owned banks was $70 billion. Rollovers of both kinds of loans were $140 billion