L&T concludes 20% stake purchase in Mindtree, will call for shareholders' meeting on 'governance and inclusion'
L&T has placed orders to mop up an additional 15 percent from the market and is expected to cross 26 percent shareholding in one week
L&T has placed an order with stockbroker Axis Capital to buy a 15 percent stake from the market

The mid-sized IT firm Mindtree reported an 8.9 percent growth in consolidated net profit at Rs 198.4 crore for the March 2019 quarter

Mindtree's FY19 net profit grew 32.2 percent to Rs 754.1 crore, while revenue was up 28.5 percent to Rs 7,021.5 crore
The engineering and construction conglomerate Larsen and Toubro (L&T) is likely to call for a Mindtree shareholders' meeting on "governance and inclusion" as it concluded a 20.4 percent share-purchase from Coffee Day founder and VG Siddhartha on Tuesday, a media report said.
According to The Times of India, L&T has placed orders to mop up an additional 15 percent from the market and is expected to cross 26 percent shareholding in one week.
L&T has placed an order with stockbroker Axis Capital to buy a 15 percent stake from the market on the condition that the transactions will be done only after approvals from regulators,  a report in The Economic Times report said. This will trigger an open offer under which the infrastructure major will acquire an additional 31 percent stake at Rs 980 a share. The open offer is slated to begin on 14 May and close on 27 May.
The mid-sized IT firm reported an 8.9 percent growth in consolidated net profit at Rs 198.4 crore for the March 2019 quarter. Mindtree's FY19 net profit grew 32.2 percent to Rs 754.1 crore, while revenue was up 28.5 percent to Rs 7,021.5 crore from the previous fiscal.
Mindtree said its board has also declared an interim dividend of Rs 3 per equity share, and recommended a special dividend of 200 percent (Rs 20 a share) to "celebrate the twin achievements of exceeding $1 billion annual revenue milestone and 20th anniversary of the company" subject to shareholders' nod.
"Mindtree has delivered exceptional performance for both the fourth quarter and the full fiscal year as we cross the historic $1 billion milestone. Over the course of two decades our strategy of being expertise-led and backed by a unique culture continues to help us attract world-class people and create customer successes," Mindtree CEO and managing director Rostow Ravanan said on 17 April.
In early April, the Competition Commission Friday approved L&T's proposed acquisition of up to 66.15 percent stake in IT firm Mindtree Ltd.
In a tweet, the Competiton Commission of India (CCI) said, "it approves acquisition of up to 66.15 per cent of the total equity shareholding of Mindtree Ltd, on a fully diluted basis, by Larsen and Toubro Ltd".
The total deal value is estimated to be around Rs 10,800 crore. The independent directors' panel of Mindtree had roped in Khaitan and Co, and ICICI Securities as independent advisors.
--With PTI inputs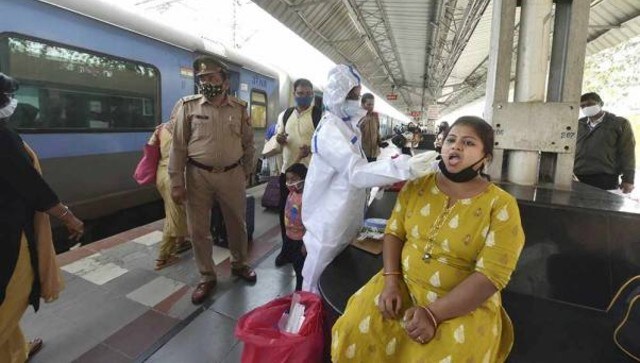 India
Law minister Brajesh Pathak's purported letter also blamed the death of Padma Shri winner Yogesh Praveen on the lack of an ambulance, though the victim's family denied making this charge
Arts & Culture
In the days following the 15 April 2019, blaze that engulfed Paris' Gothic gem, French President Emmanuel Macron set a five-year restoration deadline for 2024, when Paris is to host the Summer Olympics. But French officials quickly backpedaled Macron's statement, conceding that it was unrealistic to complete the enormous project by that time.
Entertainment
The ninth instalment of the Saw franchise was originally scheduled to release last year in summer, but got delayed due to the pandemic. It is now slated for 14 May