LPG subsidy of Rs 168 cr sent to Airtel payments bank accounts
The Unique Identification Authority of India (UIDAI), on Saturday, had temporarily barred Bharti Airtel and Airtel Payments Bank from conducting Aadhaar-based SIM verification of mobile customers using eKYC process, as well as e-KYC of payments bank clients
New Delhi: Over Rs 167.7 crore LPG subsidy of 37.21 lakh consumers has been deposited in Airtel Payments Bank accounts till November-end, without taking the "informed consent" of users, a senior government official said on Monday.
The Unique Identification Authority of India (UIDAI), on Saturday, had temporarily barred Bharti Airtel and Airtel Payments Bank from conducting Aadhaar-based SIM verification of mobile customers using eKYC process, as well as e-KYC of payments bank clients.
The official said that as of end of November, a total of Rs 167.77 crore of subsidy was transferred to accounts in Airtel Payment Bank. The number of consumers whose subsidy amounts were going to these accounts is 37.21 lakh.
In order to check diversions, the government pays subsidy equivalent to buying 12 LPG cylinders of 14.2-kg each in a year, directly into the bank accounts of beneficiaries.
Unlike in the past, LPG now is only available at market price. Beneficiaries get subsidy for one cylinder in advance and are replenished the moment they use it up to buying LPG refill.
Of the Rs 167.72 crore, Rs 88.18 crore of subsidy was transferred of 17.32 lakh consumers enrolled with Indian Oil Corp (IOC).
Just over Rs 40 crore subsidy belonged to 10.06 lakh consumers enrolled with Hindustan Petroleum Corp Ltd (HPCL) and Rs 39.46 crore to 9.8 lakh consumers of Bharat Petroleum Corp Ltd (BPCL).
The official asserted that entirely all of the 37.21 lakh payment bank accounts were activated without the explicit or informed consent of the consumers.
The UIDAI, in an interim order late last week, suspended the eKYC licence key of both Airtel Payments Bank and Airtel, which India's largest telecom operator with 285 million subscribers.
The action follows allegations of Bharti Airtel using the Aadhaar-eKYC based SIM verification process to open payments bank accounts of its subscribers without their 'informed consent'. UIDAI also took strong objection to allegations that such payments bank accounts are being linked to receive LPG subsidy.
This essentially means Airtel would not be able to, in the interim, carry out 'electronic-verification' or link mobile SIMs of its customers with their 12-digit biometric national ID Aadhaar though the efficient and paperless eKYC (or electronic Know Your Customer) process of UIDAI.
The company would have to revert to the traditional means including physical documentation and forms and verification.
Incidentally, the telecom operators face a deadline of 31 March, 2018 for linking of existing mobile connections with the 12-digital biometric identifier.
A detailed email sent to Bharti Airtel on the impact of UIDAI's latest move on the SIM verification process (of Airtel), and the alternate mechanism being worked out by the company, went unanswered.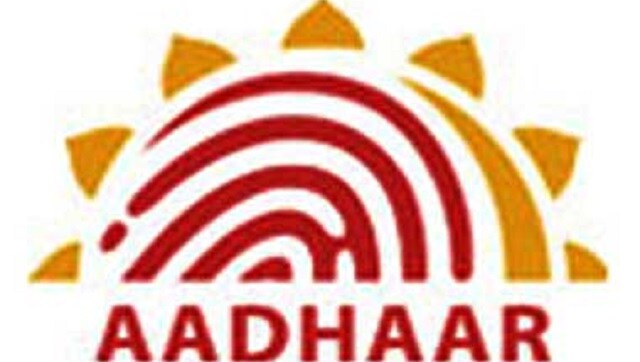 India
Justice Rekha Palli issued the notice on a petition filed by businessman Rajan Arora who claims that his personal details, including Aadhaar number, have been compromised
India
The India Post Payments Bank is only offering a mobile update service, but will soon provide child enrolment service through its network too
Business
A legal opinion has now been sought to ascertain if privatised BPCL will be eligible to receive liquefied petroleum gas (LPG) produced by companies such as ONGC and GAIL