Low demand and reluctance to invest to blame for slowdown in economy, says Yashwant Sinha
Corporate, PSU sectors have suffered in the last year. The demand in the economy, which is the growth engine, has come crashing down, Sinha said
Sinha said figures, data and statistics put out in the country are not seen as reliable anymore

Corporate, PSU sectors have suffered in the last year. The demand in the economy, which is the growth engine, has come crashing down, Sinha said

India's GDP grew at the slowest pace in as many as 25 quarters at 5 percent
Pune: Contraction in demand and reluctance to invest are key reasons for the current slowdown in the Indian economy, which grew at its slowest pace in over six years in the June quarter, said former Union finance minister Yashwant Sinha on Monday.
He said some corporates are sitting on a pile of cash, but are not making investments, thus affecting demand. The former BJP leader was delivering a speech on the subject, Economic slowdown: structural or cyclical, at the Gokhale Institute of Politics and Economics here.
Sinha said figures, data and statistics put out in the country are not seen as reliable anymore and several international agencies like the IMF and the World Bank have raised questions over them.
"Corporate, PSU sectors have suffered in the last year. The demand in the economy, which is the growth engine, has come crashing down", he said.
The bureaucrat-turned-politician said the contraction in demand and reluctance to invest have led to the current slowdown in the Indian economy.
In the first quarter of FY20, India's GDP grew at the slowest pace in as many as 25 quarters at 5 percent. Sinha said cash is not an issue with corporates.
"Some corporates are not investing because they depend on bank loans for investment and banks have withdrawn some of their facilities. But there are some corporate firms who are sitting on cash, but are not investing and the major reason behind this that is there is no demand, he said.
Find latest and upcoming tech gadgets online on Tech2 Gadgets. Get technology news, gadgets reviews & ratings. Popular gadgets including laptop, tablet and mobile specifications, features, prices, comparison.
India
Jharkhand announced its exit from a Tripartite Agreement (TPA) between the state, Government of India (GOI) and Reserve Bank of India (RBI) after the cabinet approval. The TPA was invoked after the state government failed to clear its outstanding dues to Damodar Valley Corporation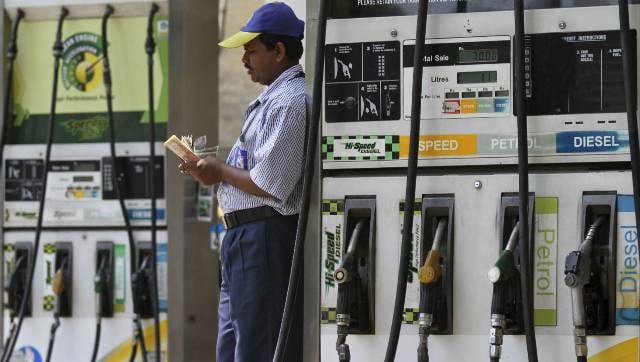 India
The price of petrol Thursday was hiked by 23 paise per litre and diesel by 26 paise a litre, according to a price notification from oil marketing companies
Business
This is a 1 percent jump in volume and a 6.4 percent surge in value for UPI from November which had seen 2.21 billion transactions worth Rs 3,90,999 crore.