I love everything I do, says Sulajja Firodia Motwani of Kinetic Motors
She is Dame Luck's favourite child. Sulajja Firodia Motwani, Joint Managing Director of Kinetic Motor Company Ltd., Pune, excelled at academics, was good at sports and then went on to join the family firm after a brief spell of working as an employee at another firm.
Success Quotient is a weekly feature that appears every Friday on Firstpost, which looks at the pains and joys en route to success for a head honcho -  a CEO, MD or an entrepreneur. The column looks at the ideas that helped launch a company, its highs and lows and future plans.
She is Dame Luck's favourite child. Sulajja Firodia Motwani, Joint Managing Director of Kinetic Motor Company Ltd., Pune, excelled at academics, was good at sports and then went on to join the family firm after a brief spell of working as an employee at another firm. The 45 year-old says that being a boss and a mother is not a balancing act. "I do what I do as I love everything that I do."
Excerpts from the conversation:
What are the challenges of joining a family firm?
I think, unlike others in the firm, a family member has to prove his/her mettle. I worked hard to earn my father's respect by performing better than anyone. Sometimes you have to be conscious about voicing your professional views, especially if they are different from your father's. Unlike colleagues or working for another boss, I have to be more tactful while presenting my views and opinions.
Did you always know that you would join the family business?
I went to the USA and did my MBA from Carnegie Mellon University. After that, I worked for BARRA Intl, an investment analytics firm in California. I am glad I worked there because it gave me the requisite professional exposure. The work experience proved to be a great contributor towards my growth and learning. I could see from an employee perspective how organisations work and what motivates employees, among other things. That proved to be of immense help when I joined the family firm. My grandfather always encouraged me for my capabilities and called me a dynamic girl. He encouraged my ambitions. When he was diagnosed with cancer, I cut short my stay in the USAand returned to be with him. I always knew at the back of my mind that I would be joining the family firm.
What are the benefits of working with the family?
The best part of joining a family firm is that you have a boss who trusts you fully. There is family to mentor you. I think the fact that my father gave me huge support, respect and along with that the freedom to work without any pressures was encouraging. You also work without too much fear of being judged or rejected by the boss. It can bring out the best in you. Being a family member and knowing me the way my father does, I had earned his trust.
What, in your opinion, are the five things that anyone should avoid while working in a family business venture?
I will turn this around to the advantages that a family member has at the workplace.
You can afford to make mistakes and are given more chances than others. The best thing is that you are guided by a family member
You have more freedom than others. So you have to be more responsible than the others, too
Work hard as a professional and earn the respect from your colleagues because of your work and work ethics, else you will be feared for your position but will never get the respect from your colleagues and employees
Do not take your position for granted. Use the platform you have been given to give off your best with a sense of responsibility and authority
You must bring in a new change to the business and do it as often as you can. You cannot follow the familiar old ways if you want the company to grow
What makes you happy about your job?
I love the job and the business we are in. We work well as a family. I love that I can leverage the legacy of my grandfather and father. I am a mother too, and I have other responsibilities too. But my work is my self-image. It is not about making money but about creating value and giving back to society. A head honcho's job is a challenge. It involves giving up certain things—like meeting friends for a cup of coffee, or a ladies lunch or even shopping on a whim. My job is about prioritizing and strategizing and I ensure that my work and family  life are doing well. Even if I am tired and have had a long day at work, I see to it that once home I am with my son and spend time with him. I love what I do—at the workplace and at home.
What are your plans for the company?
I want to strengthen the brand, chart new territories of growth and ensure that the company remains a happy place to work.
You run marathons, are a personal fitness champion. What drives you to these pursuits?
I like working out as it the best stress buster. When you don't care about your weight, it reflects on your attitude to life. I challenge myself on the fitness front five days a week with different things like yoga, going to the gym and also running. For your own sake you need to address your nutrition and fitness levels. My one hour at the gym or yoga is probably the best hour of my day. I have run half marathons and it is an unbelievably joyous feeling to have done it repeatedly. I go mountain biking, scuba diving, skiing, roller blading-- It requires a different skill altogether to ski downhill or swim underwater. I enjoy it.
Find latest and upcoming tech gadgets online on Tech2 Gadgets. Get technology news, gadgets reviews & ratings. Popular gadgets including laptop, tablet and mobile specifications, features, prices, comparison.
Sports
Manan Vohra burst onto the IPL scene in style with a Man of the Match performance against Pune Warriors India in IPL 2013. He recalls the special day right from receiving a shock call-up from Darren Lehmann to Gilchrist's inspiring words to hitting a stylish 28-ball 43.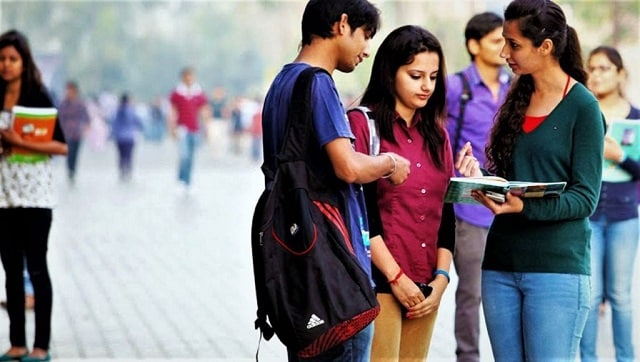 India
Savitribai Phule Pune University will conduct the practical examination between 15 and 25 September in online mode
science
Tiny particles and gases that a large volcano blasts into the air enter into the stratosphere and remain there for a few years.