Lok Sabha clears Maternity Leave Amendment Bill: It's not all that rosy; here's why
The big catch is a law that stipulates lengthy maternity leave may just go against women's employability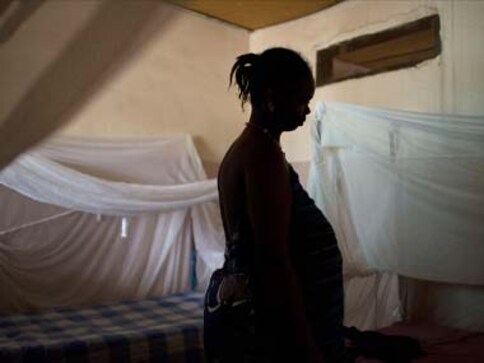 The Maternity Leave Amendment Bill passed by the Lok Sabha which makes a 26-week maternity leave mandatory is regarded as a high water mark for women. It seems like a quantitative leap, but what are the qualitative benefits?
When the bill was passed in Parliament, Maneka Gandhi, the minister for women and child development, was ecstatic: "I am very, very happy we have made history today. This will help thousands of women and produce much healthier children. We have been working on it for a long time," she said.
It's hard not to wonder if with the passing of the bill, women in the workforce will be seen as a 'special' breed who now have a government Act to take care of them. Ab toh government bhi tumhare saath hain (Now, even the government is on your side), will possibly be the refrain.
Some organisations in India have the 26-week maternity rule in place already. How will other companies react? What about the unorganised sector? How will they view women employees who want to take maternity leave from the earlier stipulated 12 weeks? Would any employee be comfortable taking six months of leave and be ensured her job will be handed over to her when she comes back? Technology is changing at a fast clip and by the time the employee returns to her job, she may have to learn a new skill. Would the company be willing to bring her up to speed without pushing the burden of learning and coping with the new work load on her?
It is hardly likely that a female employee upon returning from maternity leave would spend more than the stipulated work hours, just to catch up. To be out of touch with work for six months, cope with changes at the workplace in that long absence, is difficult and, ideally, the company should make the transition easy. In fact, the work schedule itself require getting used to after a break. What about female employees who are nursing? What about initiating flexi-hours for female employees who are nursing without it impacting their salaries, designation and status in the organisation?
The policy may work for women in roles where they work as part of a team. But it might not work if she is holds a leadership role in the organisation. How will organisations work towards retaining the female employee at the leadership role? Will it be handed back to her or will organisations find polite ways of displacing women who go on maternity leave?
Now, let's look at this issue from the employers' perspective. Wouldn't the six-month leave duration ring alarm bells on hiring women in the work force? Yes, there are laws against discriminatory hiring practices, but it is difficult to prove such discrimination. "When an organisation decides to hire people and has a choice between male and female candidates, chances are that the former would be preferred because the new policy would mean the woman will take six months of maternity leave," says an HR head of a recruiting firm.
The unfortunate truth is that the lopsided unwritten workplace rules inform women that in order to be able to grow their careers, they ought to postpone getting married or planning a family. Leadership tracks don't care much for biology. It isn't uncommon to find women in their late 30s planning families. These women are in the peak of their careers. How will the State and the company ensure the job profile she has and rightfully earned will remain hers after the six-month break? The prospects look bleak.
The one good thing about the bill is that it also addresses earlier apprehensions of what would happen to women in the unorganised sector. The Maternity Leave Amendment Bill that was passed on Thursday takes care of them too. The 1961 Act covered women workers who were employed in factories, mines, plantations, shops and establishments with 10 or more employees and any other establishments. But 90 percent of working women in the unorganised sector were not covered by the 1961 Act. It took four decades before the government could correct this anomaly.  In 2015, the Law Commission of India recommended  the provisions of the 1961 Act should cover all women, including women working in the unorganised sector. But, who is to stop a contractor from dividing his labourers into different companies where the total number in each is less than 10, asks Lakshmi Murthy, Chief People Office, ITM Group. Where should a worker in a construction site, for instance complain about not getting maternity leave? Are there redressal systems in place which will provide free legal support and quick remedies? Who is she to go to? Since she is from the unorganised sector, there is no one who can be held accountable.
"Most places that employ women and men in the unorganised sector do not even have toilets for men and women. What are we talking about really?" asks a social worker.
So I wonder what Maneka Gandhi is so "happy" about? What is this "history made" that only looks good on paper?
Photos
Likely to be inaugurated in March, the new Parliament building, is constructed as part of the Central Vista redevelopment plan. The new building has bigger halls, a library, committee rooms with the latest communication technology and convenient parking spaces
Explainers
The BBC's documentary-- India: The Modi Question-- comes at a critical time, when Lok Sabha elections are just a year ahead. Would the documentary affect the popularity of PM Modi or would he emerge even stronger? Tune in to find out