Lockheed Martin wants to manufacture F-16 fighter jets, Javelin missiles in India, says US govt won't object
Lockheed Martin has expressed its readiness to shift its F-16 fighter aircraft manufacturing unit to India and US governmen twill allow it to do that
New Delhi: With the Indian Air Force (IAF) beginning the process of buying 110 fighter jets, in a deal that could be worth more than $15 billion, Lockheed Martin has expressed its readiness to shift its F-16 fighter aircraft manufacturing unit to India - and the US government, according to the manufacturer, will allow it to do that.
That apart, the American aerospace and defence major is also prepared to transfer the technology of its third generation anti-armour Javelin guided missile system to India for its future manufacture.
At least two Lockheed officials attending the DefExpo 2018 weapons exhibition, in Chennai, told IANS that if the defence procurement deals were signed with the company that is all geared to bid for the world's biggest fighter jet order, it would walk the extra mile and transfer technology to local partners for sophisticated parts of defence products.
"We are offering a deal that is completely compatible with Make in India - offering a stand-up production line in India," said Randall L Howard, who heads International Business Development for aircraft at Lockheed Martin Aeronautics.
He said more than 4,000 F-16s have been sold to countries across the world. "We are offering to shift the manufacturing base and produce all of our F-16s in India; not just for India, but for the whole world -- across South East Asia, across South America, across Middle East."
Asked if the Trump administration would allow it to do so, Howard said the company had "full support of the US government".
He said the single-engine supersonic multirole fighter aircraft that has seen action in the Afghanistan and Iraq wars was currently being built around the world, and setting up facilities in India would not impact jobs in the US.
"So whenever we have a situation, we will be able to build the entire aircraft in India. But we will continue to have parts that come from the US. That will continue to create jobs in the US. This absolutely supports American jobs," he said, adding Lockheed was also looking at the possibility of setting up the entire ecosystem, including one with a runway, to produce the fighters in flyaway condition.
Another Lockheed official, Haley Donoho, who is business development head of the shoulder-fired anti-armour Javelin missile, said a possible joint venture for the system "is in good standing with the Indian government".
"Should the Indian government be interested in the third generation missile system, we are ready to sell Javelin under a foreign military sale contract which is the most transparent acquisition contract you can find. You can trace at every step where the money is going."
He said Lockheed has got the US government's nod to transfer its "high-degree" technology to its partners in India for the development of the 22 kg, portable missile system that comes with a combination of "fire and forget" and "man in the loop" capability, with a range of up to four km. The missile, which automatically guides itself to the target after launch, has been used by US forces in the cold mountains of Afghanistan and in the hot deserts of Iraq. With its arched top-attack profile, Javelin climbs above its target for improved visibility and then strikes where the armour is weakest, he said.
"The US government was ready to transfer high-degree technology under US-India Defence Technology and Trade Initiative (DTTI) when the previous deal was done. The US government has indicated to us, and to the Indian defence ministry, that we will continue on the discussion with similar levels of transfer of technology.
"I can speak for the US government, and they are interested in the same type of deal for transfer of high-degree technology, specifically for India. We have done this for no other country."
Asked about the future of India's fledgling indigenous defence-building capabilities, the two officials said it was only a matter of time before the country emerges as one of the major military manufacturers in the world. "I think it is coming. We will see whether it will take off quickly or slowly. But I think it is coming. This is India. Lots of engineers, lots of researchers, people with lots of capabilities. It is only a matter of time. We see it is coming," Donoho said.
First Cricket News
Kaif added that batting on the pitch in Chennai has been difficult, but their experienced batting line-up is certainly up for the challenge.
First Cricket News
IPL 2021, LIVE Cricket Score, CSK vs SRH (Chennai Super Kings vs Sunrisers Hydrebad): MS Dhoni tosses the coin, but SRH win the toss and David Warner decides to bat first. "It looks like a different surface than we expected. The pitch has a nice grass covering, we are looking to put runs on the board and win. Two changes - Abhishek Sharma and Virat Singh make way for Manish Pandey and Sandeep Sharma," said Warner. MS Dhoni said he would have bowled anyway. "We were looking to bowl first. There is grass but the pitch looks tacky. There was a lot of dew last evening, and whenever there's dew, we prefer to bowl first. Lungi Ngidi and Moin Ali come back in playing 11 for Bravo and Tahir," said MSD at the toss.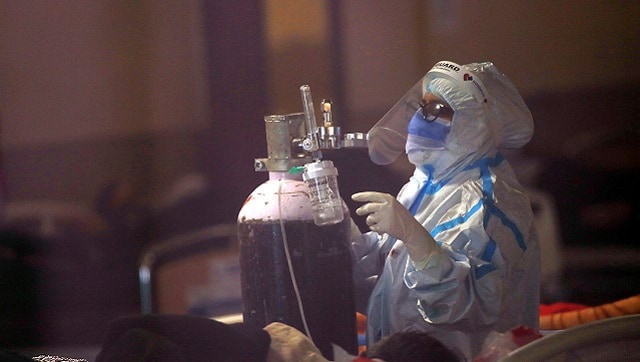 India
In Madhya Pradesh's Jabalpur, five coronavirus patients admitted to the ICU of a private hospital died allegedly after its oxygen supply ran out, prompting the authorities to order a probe