When Should You Take a Loan in India?
While applying for a loan seems pretty easy, one should be financially disciplined in order to have a smooth borrowing process.
A loan is a great way to meet any of your personal needs. There are several loan options that are offered in the country and they include personal loans, car loans, home loans, two-wheeler loans, education loans, and lots more. Loans are offered by banks and non-banking financial institutions (NBFCs) in India. When you apply for any of these loans, the amount will be disbursed and you can repay the loan through equated monthly instalments (EMIs). This is a great benefit of loans.  While applying for a loan seems pretty easy, repaying it promptly is not always easy. One should be financially disciplined in order to have a smooth borrowing process. Lenders provide loans for numerous purposes. However, it is very important to be aware when one should exactly apply for a loan.
Instances during which You Should Apply for a Loan
In case of medical emergencies: When there is a medical emergency, one can get stressed financially and mentally. You may not know how to make arrangements for finances to pay your hospital bills. In such cases, you can apply for a personal loan to take care of the sudden medical expenses. Whether you or your loved one is hospitalized, a personal loan will help you in paying for medical treatment and medicines. However, if you already have a health insurance policy, you wouldn't have to take a personal loan or any other loan. In such a case, your medical insurance plan will handle your high medical costs.
Sponsoring your child's higher education: Do you want to study an architecture course at an esteemed college or university? Do not let go of your career aspiration if you are struggling financially. Instead, you can apply for an education loan or even a personal loan from any bank or NBFC. When you take an education loan, you will be required to start repaying the loan only after you complete the course and secure a job. An education loan comes with a moratorium period during which you do not have to pay any EMI. You may take an education loan even for your child's education courses.
Paying off your credit card dues: Have you overused your credit card for shopping or for booking flight tickets to different destinations? If you have excessive credit card dues, you should mainly focus on clearing them off. You may do this by applying for a personal loan. The interest charged by credit card companies are much higher than the interest charged by personal loans. Hence, it makes sense to take a personal loan to clear off all the dues in order to have peace of mind. When you apply for a personal loan, your lender would not ask the reason for taking it.
While buying a house or a car: After you earn for a few years, you would most likely want to own a home or a new car. Whether you want to buy an apartment or an independent house, you can apply for a home loan. Your house will be the collateral in the case of a home loan. If you have been wanting to buy a car in your own name, you can apply for a car loan. Taking a car loan is a good idea as it will allow you to repay it via EMIs comfortably. You do not have to worry about paying the entire car price in one go. While looking for the right car loan, you should also spend some time to select a reliable car insurance policy in order to protect you and your car from accidental damages. Damages caused while driving a car are very expensive and troublesome. With motor insurance, you can get your costs reimbursed without many hassles.
To arrange weddings or other special events: If you have always dreamt of having a big fat Indian wedding, then make it happen! In case you are worried about the expenses associated with such a wedding, you can take a personal loan to meet the high expenses and then repay it in instalments. Whether you want a destination wedding or a simple reception in your hometown, you can take a loan according to your financial circumstances and repayment ability.  You should ideally apply for any loan after doing proper research about it. You can pick a fixed or a variable rate of interest for your loan according to your convenience. In today's world of digital finance, you may compare loans online and then pick one while sitting on your couch.
This is a Partnered Post.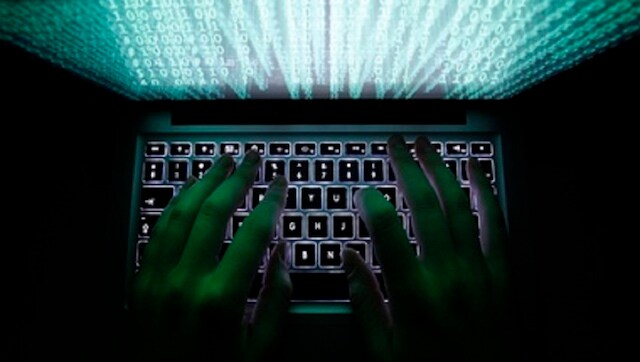 Business
No matter how careful we are, we end up leaving traces on the internet as well as in the physical world
India
The government has taken various steps — including lowering taxes, the continuation of privatisation, setting up institutions for sequestering bad loans and managing them and launching an asset monetisation drive — to strengthen the real economy