When diversification becomes a nightmare, here's what you should do: Lessons from Symphony
Symphony is the world's largest manufacturer of air coolers and the leading player in India with a 50 percent share of the organised market. In terms of residential air coolers.
It was a personal discomfort that prodded Achal Bakeri, Chairman and Managing Director, Symphony Ltd, to start out on his own to build a superior air Cooler
than what was available then in the market in the 90s.
He achieved what he set out to do and then committed professional hara kiri when he decided to diversify his product portfolio. In 2002, the company was registered with the Board for Industrial and Financial Reconstruction and had to take quick decisions that enabled it to make profits by 2008.
Clawing back from a dismal performance to becoming a world leader in the category, Bakeri tells Firstpost what it takes to stick on in the face of failure and how he did it.
Was it a conscious decision to become an entrepreneur? Weren't you tempted to join your family business?
I had just returned from theUSin 1987, after completing an MBA. Joining my father's business was the main plan. Around that time, our family moved into the new home in Ahmedabad where a consultant advised us to go for air coolers instead of air conditioning. He installed air coolers, but they made a lot of noise as they were placed inside tin boxes. Also, over time they gathered rust, often leaked and had to be covered.
I was irritated by it all. My father then asked me to build a sophisticated air cooler. Despite their bad quality, air coolers were still being lapped up in large numbers. I saw a huge business potential in superior quality air coolers and accidentally entered the segment.
What were the challenges you faced?
My first challenge was to design a noiseless air cooler that looked like an Air conditioner
. I took the help of my peers from the National Institute of Design and the product I had designed was a first of its kind - a sleek air cooler housed in a moulded plastic body, resembling a window AC
. We named our product 'Symphony' - a mechanism that just made a humming sound.
We thought the name was a befitting reply to the cacophony of existing ugly looking air coolers available in the market.
How successful have you been at meeting the challenges?
Today, Symphony is the world's largest manufacturer of air coolers and the leading player inIndiawith a 50 percent share of the organised market. In terms of residential air coolers, we are the world's largest air cooler company selling our products in over 60 countries globally with a market capitalisation of over Rs 4,500 crore.
What do you consider are your milestones?
Encouraged by the success of our air coolers, we diversified into other consumer durables such as geysers, room heaters, exhaust fans, flour mills, washing machines and water purifiers. But these products spelt doom for the company.
Within eight years of product diversification, Symphony's net worth drastically eroded because of spreading the capital investment too thin. Symphony got itself registered with the BIFR in 2002, as it reported a net loss of Rs 31 crore for the year ended 30 June 2002, on a total income of Rs 28 crore. It was a nightmare.
However, I had complete faith in my products and was also confident that the future belongs to eco-friendly, energy-saving air coolers and not air conditioners. We proposed a restructuring scheme to the BIFR and decided to exit from all products other than coolers and geysers. This decision paid off and by 2007, we became debt-free and started making profits by 2008.
Another milestone was the acquisition of 49 percent stake in Mexico-based Impco, the world's largest manufacturer of evaporative water coolers, in 2008. With this, we became the world's largest manufacturer of air coolers.
Who would you consider your mentor?
My father, because he inspired me to start the air cooler project, provided capital and loans in the early years and throughout has been my sounding board and a constant source of courage and moral support.
What are the traits, according to you, that a leader should possess?
A leader should be a visionary, and should believe in himself. He should empower his team and subordinates and guide them towards the vision of the organisation.
What is your work philosophy?
Success and failure are two sides of any business activity. One should always be positive and make sincere efforts to create something new and innovative.
How do you unwind from work?
I work out most days in the week, except when I am travelling. I also like swimming, reading and watching English movies
Health
World Hypertension Day: High blood pressure can quietly damage the body for years before symptoms develop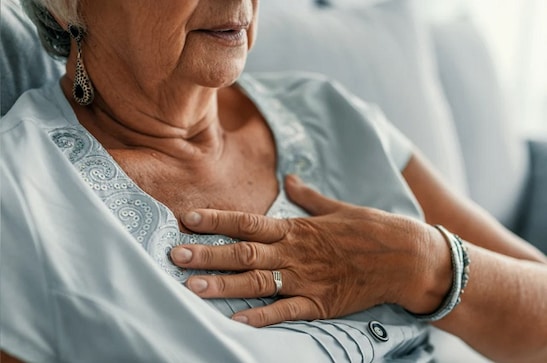 Health
World Hypertension Day: While high blood pressure itself may be a relatively silent and inconspicuous disorder, it is arguably the commonest risk factor for heart diseases
World
The day seeks to address cultural, social and infrastructural obstacles among others which prevents people from accessing safe menstrual hygiene