From crèches to equal pay for equal work: India Inc shows how to make workplaces friendlier for women
Flexible timings, a policy for extended maternity leave, crèches at the work place are some of the women-friendly policies that some companies in India Inc have put in place.
Flexible timings, a policy for extended maternity leave, crèches at the work place are some of the women-friendly policies that some companies in India Inc have put in place to make women employees comfortable to continue working. On Monday, ICICI Bank came out with a policy that allows women to work from home for as long as a year. Though some in India Inc are sensitive to gender issues, the large majority are far removed from women-friendly policies. Would a rule by law help? What can organisations do to make the workplace a friendly place for women with changing needs after marriage and childbirth? Here are a few suggestions:
Fifty percent representation of women in workforce: No matter how many women-friendly policies are introduced in the workplace, would much be achieved if the number of women in the workplace is less than that of men? What India Inc needs to do is bring about a policy that makes it mandatory to have 50 percent of workforce comprising of women employees, says Sriram Vaidhyanathan, HR Head, BankBazaar.com. "In our organisation, we have 38 percent women in the workforce which we would like to raise to 50 percent. If this policy is introduced, all the others such as work from home, cover on maternity, etc will fall in place," says Sriram.
Flexibility at the workplace: Personal exigencies for women are different from those of male employees. Though some organisations in India Inc provide flexibility to women so as to be able to balance work and home, not many organisations follow this policy. Richard Lobo, SVP and Head - HR, Infosys says, "Facilities such as satellite offices for expecting or new mothers, telecommuting for employees on a need basis, work from home options on  temporary basis,  etc. are some of the interventions provided by us. At Infosys, the work from home facility is available to all employees. Our experience has been that, when used appropriately, such interventions aid productivity and help employees contribute their best."
Mentor men to accept women bosses: ICICI has taken the lead in gender diversity at the workplace. Women at the helm in ICICI have become a norm. But are male employees as accepting of women bosses? "At West Coast, we have had women directors even before it became mandatory to have women directors on board," says Shweta Vakil, director, WestCoast Group. Vakil says that mentoring for women is often talked about when women want to take maternity leaves and rejoin organisations, for instance. "But what about mentoring men? Male employees are not open to working with women bosses. Mentoring should be provided to men to be more accepting of women bosses at the workplace. If that is done, half the battle is won," says Vakil.
Ingrain women with a sense of self: The home is the first place a girl child gets a sense of self. Is the girl child given equal treatment at home? Saurabh Saxena, CEO, Holachef, says parents should raise children with a strong sense of gender equality. "It will ensure that at home and at workplace women won't need to fight for their empowerment," he says.
Equality in salary: It is a boys' club at the workplace and that is a mindset that needs to change. Men decide on salaries, work culture, etc. "When women do the same job as men, they don't get the same salary," says Smita Gaikwad, senior vice president, Global Corporate Communications, Hinduja Global Solutions. "When a woman does the same job as a man, it is found that many organisations do not pay her at par with her male counterpart. Culturally, the mindset is to see women in secondary positions at home and this seeps into the workplace," she says. Parity in pay would go a long way in women feeling valued, adds Gaikwad.
Implement a work from home policy:  Though a lot has been spoken about the work from home policy, not many companies follow it. Some have introduced it and have revoked it as many employees have misused it. Ameen Khwaja, founder and CEO, LatestOne.com, believes that if more companies adopt the work from home policy, women can utilise their capabilities to seek economic independence and prove their mettle.
Crèches at work place: Though MNCs and a few Indian companies have crèches at the workplace, a large number of companies in India Inc don't have any such facilities. Ankita Tandon, chief operating officer, CouponDunia, says if more organisations in India Inc have facilities such as crèches at the workplace, it would give the new mother motivation to join the work force.
Engage with women employees: A Dale Carnegie Training Gender Engagement Study found that only 39 per cent of Indian women are completely engaged in the workplace. Women (especially disengaged employees) were far more likely to leave the organization than their male colleagues at every level. The survey found that women tend to feel undervalued compared to their male counterparts with 49 per cent of women feeling that the sort of work they do was not contributing to the overall success of the organization against 63 per cent of men who felt that their jobs had a significant impact. "It is therefore vital for organisations to focus on engaging and coaching with their female employees  and showing them a clear growth path that will convince them that there is no glass ceiling," said Pallavi Jha, Chairperson & Managing Director, Dale Carnegie Training India.
Find latest and upcoming tech gadgets online on Tech2 Gadgets. Get technology news, gadgets reviews & ratings. Popular gadgets including laptop, tablet and mobile specifications, features, prices, comparison.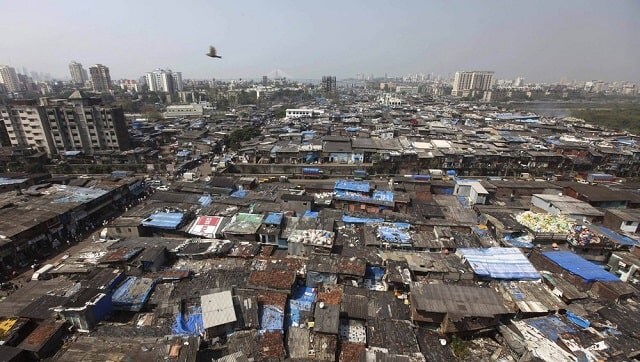 Lifestyle
In the post-COVID world, how much would design and structural modifications in places like Dharavi, contribute to bringing about substantial change in the living conditions of people living in overcrowded slums? Journalist and researcher Dipti Nagpaul explores.
India
As long as we allow people with colonial mentalities to act as the self-appointed gatekeepers of our own history, culture, and knowledge systems, placing them upon a pedestal because of their accents or social circles, the process of decolonisation is incomplete.