Foreign brands to microlight flight sessions, India Inc splurges on top management during Diwali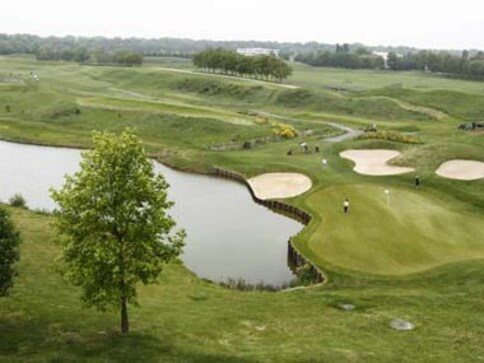 There are ways and then some more to make employees feel wanted, and even treasured. Many companies prefer to follow the age-old tradition of giving boring gifts to employees as a goodwill gesture. The items range from the usual flasks, silver coins with images of gods and goddesses to pen stands and other utilitarian gifts. However, there has been a change in this practice with some sectors willing to break the mould such as financial institutions, IT firms, real estate, consultancy services among others. Gift items in this premium gifting category can start from as low as Rs 2,000 and go up to Rs 20,000 and more.
There is a caveat though. These premium options are reserved for middle and top management, while some are the exclusive domain of only CEOs and select clientele.
With loyalty an outdated notion and attrition the reality of the times, is it any wonder that gifts have become eclectic, carefully picked and wrapped for the big bosses?
Here are some of the unique, innovative gifts that are on corporate lists this Diwali:
1)Learning session: From pottery to chocolate making sessions, India Inc wants its employees to remember them for a skill they have learnt on company expense. The cost of these sessions varies between Rs 2,000 to Rs 3,500 for a class taught by experts and known names. These classes are usually reserved for middle management.
"These classes are preferred by innovative, progressive companies and not the traditional firms who continue to give out chocolates and dry fruit boxes," remarks Sumit Khandelwal, Co-Founder, Giftxoxo.com
2)Gift hampers: What is Diwali without sweets? Some companies prefer giving gift hampers of a choice selection of goodies that no health-conscious receiver will grumble about. The hampers could be filled with items such as olive oil, pizza topping, sauces, crisps, biscuits, chocolates and the mandatory diya or a scented candle. The price for these hampers start from Rs 3,000 and can go to any amount depending on the number of items added to the basket.
"Gift hampers are unisex and so it appeals to everyone," says Babita Bubna of Gift Desires, Mumbai.
3)Niche branded products: These could range from fragrances, to branded items such as foreign sport labels in apparel, Indian firms in the watch category, international brands for knives, pens, etc, among others. The cost of these items would be in the range of Rs 3,000 to Rs 10,000.
"In the premium gifting category, companies prefer big brands. The target segment is mid-level and top management besides their clientele," says Shobhit Arora, Managing Director, Xtend Gifting, Chennai.
4)Hot favourite: One item that has caught the fancy of most of India Inc this season is to make a goody bag with assorted items from a niche international brand. Some of the popular items that go in could be pens, iPad cases or Tablet holders, key rings and power banks at a starting price of Rs 4,000 upwards depending on the price of the individual product.
"We have had companies placing orders for these products at prices starting from Rs 15,000 to Rs 20,000," says Suvir Khullar, Director, Gifting Ideas, Mumbai. It is all about perception, he reiterates.
5)Enriching experiences: This premium gifting option is usually reserved only for CEOs and to some select clients. These come with fancy labels such as Kiss the Clouds: Flying a microlight flight post a pre-flight briefing about flying. It also includes drinks and refreshments for the traveller; Dine on the wings: Experience a four course, luxurious, private candle light dinner under a helipad with a private butler to complete that experience.
Our favourite of them all is this -- Be the Sword Master: Fencing provides not only sportsmanship, self-discipline, but also helps you gain quick reflexes. Now who would not need this more than top management and CEOs?
The price points for these premium gifting options start at Rs 15,000.
India
Jewellery shop owner said that the cars and bikes as Diwali gifts were to encourage employee and add something special to their lives
Corporate
The staff may have to pay advance tax should the cash salary be just not enough to permit the employer to put a large shovel into it by way of TDS
Politics
While you're happy to get gifts on Diwali, what you would really like is to choose the gift that you want. And yes, there is a solution. This time when you gift, think of a gift card - not tied to any retailer, just a gift card. Read on...