Liquidity crisis: Crucial to give well-run NBFCs their due; it isn't right to paint all of them with the same brush
NBFCs have created their unique identity through an in-depth understanding of the needs of their customer segments and securing last-mile delivery of products and services.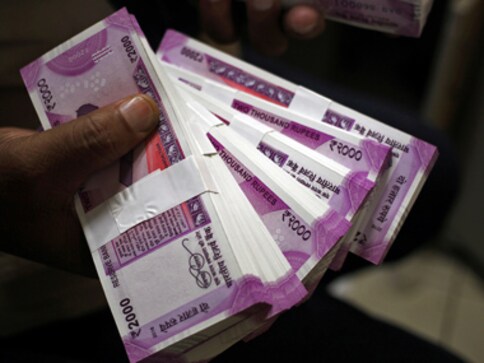 The growing uneasiness about liquidity fears is affecting the Non-Banking Financial Companies (NBFCs) space, bringing back painful memories. As NBFCs grapple with commercial paper maturity worth over Rs 1 lakh crore in November with big chunks slated to start from Monday onwards, the current crisis-like scenario is being compared to parallels in past cycles that occurred in 2009 and 2013.
The Indian government and Reserve Bank of India (RBI) are taking swift measures to shore up liquidity and ease crunch fears. But, in this confusion, all NBFCs irrespective of their balance sheet strength and businesses are being painted with the same brush. What started due to default on debt obligations by a single entity is now being given the unfair perception of an 'industry-wide' problem, pushing up markets-based borrowing costs and affecting liquidity strength for everyone in the system. It is important for stakeholders to separate the wheat from the chaff.
After the multiple defaults by a single entity, the confidence in the NBFC sector has arguably waned. But, the Indian financial system today accepts NBFCs, or as some prefer to call it 'shadow banks', as an integral part, particularly for the small-scale and retail sectors, debt-starved and unbanked communities. Today, NBFCs have created their unique identity through an in-depth understanding of the needs of their customer segments and securing last-mile delivery of products and services.
NBFCs are no longer an ad-hoc addition to a bank-controlled lending ecosystem. In fact, NBFCs have seen a much higher percentage of system credit growth over the past few years. In all types of crises, there is a tendency to over-react. After all, even logical beings are driven by emotions. Emotions may run amok, but facts do not change. Today, the NBFC sector as a whole is a key driver of lending, and is playing a critical role in nation building and financial inclusion. Any slowdown in this space would hurt macro growth and possibly discretionary consumption.
We strongly believe that the seasonal liquidity squeeze should not be allowed to become a systemic event. Of course, steps are being taken in the right earnest. Over the past few weeks, to ease the liquidity pressure, we have seen quite a few measures being announced by the authorities. The NHB raised the refinancing limit from Rs 24,000 crore to Rs 30,000 crore. Some leading banks have also stepped up their buy-out portfolio target by 2-3 times. On Friday, the RBI allowed banks to provide partial credit enhancement to bonds issued by some systemically important non-deposit taking NBFCs. The central bank has already given certain incentives to banks to allow the flow of funds to NBFCs.
NBFCs in recent years have increased the share of credit to the retail, micro, and small enterprises. It is important to realize and acknowledge that the fundamental issue in the liquidity crunch period remains the skewed underlying dynamics of some NBFCs' borrowing plans. The rising exposure to short-term liabilities in a bid to protect margins in an environment of rising interest rates has hurt. We must understand that certain entities may have done excesses when it comes to the asset–liability management (ALM). Agreed, this has caused instability. But it is also pertinent to note that NBFCs are in a cyclical business. Business and funding strategies would be linked to those cyclical realities, instead of being in silos. Margins are bound to be cyclical, in sync with the movement in the interest rate cycle. Beyond what has been done, additional measures may be required, particularly as banks have also turned risk-averse and significantly cut exposure to NBFCs. Hence, the liquidity-enhancing measures may need to be extended to mutual funds as and when required.
We must not forget that NBFCs with a strong track record, strong parentage and strong pricing power will always stand tall. Within NBFCs, well-run entities with healthier balance sheets, prudent risk management, and limited earnings vulnerability will be better positioned to deal with any eventuality. So, it would be wrong to think that all NBFCs will face huge troubles in the days ahead. It is a test of character and business model. Furthermore, the regulations governing the NBFCs must evolve as newer business models (of the NBFCs) are formed.
Companies focusing on SME business and professional loans should be looked at separately from the mortgage-backed loans (loan against property), housing finance sector or infrastructure finance companies. NBFCs that have so far not taken undue risks and managed a tight ship will always remain less risk-prone. During such a trying time, it is crucial that well-run NBFCs be given their due, just as it is important to identify the bad apples.
(The writer is founder & MD, NeoGrowth Credit Pvt. Ltd.)
Business
India's retail inflation surged to 7.79 per cent in April, the highest since May 2014. Experts note that steeper edible oil and supply chain disruptions owing to the Russia-Ukraine war are responsible for rising prices
Business
The last time India's forex reserves were below the $600-billion-mark was during the week ended 28 May, 2021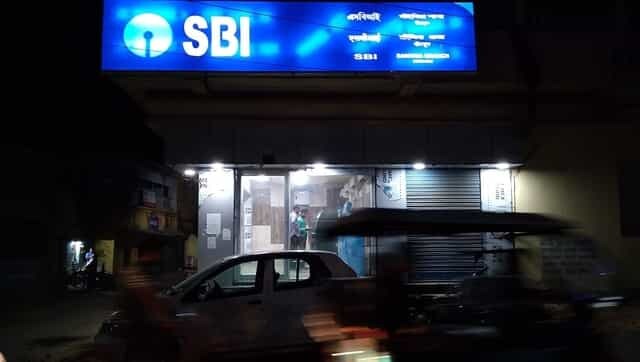 Business
Introduced by the Reserve Bank of India in 2016, MCLR is the minimum interest at which banks can lend to their customers. MCLR is generally revised on a monthly basis