Linking Aadhaar with your bank account: Here are four ways you can do it
Keep in mind though, that if you have more than one bank accounts with the same bank and even if you have a common login ID, you will have to link all accounts individually
With the government planning to make the Aadhaar number key identity, it has given deadlines to link the number to various services such as banking services and telecom. The government has in fact deferred the deadlines for these in order to help the citizens who have been finding it difficult to do.
The last date to link Aadhaar and your bank accounts is now 31 December. Though it is a good three months away, it is better you do it now to avoid the last minute rush.
Here's how you can do the linking:
Most banks will let you link your Aadhar to bank account via a number of options. For instance, net banking, ATM, phone, SMS or mobile banking, even by visiting a bank branch. They are a few things to keep in mind for each of them.
Net-banking: When you visit the bank website you will see the option to link Aadhaar to bank account on the home page itself. In fact, even after you login into the account, you will be able the do the linking by giving the required details. It's really that easy. Keep in mind though, that if you have multiple bank accounts with the same bank and even if you have a common login ID, you will have to link all accounts individually.
Phone banking: Some banks let you do the linking via phone. All you need to do is give the bank a missed call and you get a call in return. You will be told to feed in your details over the IVR machine. Remember, anyone asks you for your sensitive financial details like PIN, you are not supposed to share the same.
BHIM: You can also use the BHIM app to add your Aadhaar to the bank account. Check if your bank's app allows you to do so in case you don't want to use the BHIM app. Some banks let you do the linkage via SMS, but this facility is available only from the mobile which is registered with the bank.
Offline request: If you plan to ditch the online option and walk into a bank branch, the bank will take 3-4 working days to verify the details and complete the link.
Find latest and upcoming tech gadgets online on Tech2 Gadgets. Get technology news, gadgets reviews & ratings. Popular gadgets including laptop, tablet and mobile specifications, features, prices, comparison.
India
The recruitment exam is set to be conducted in January or February next year. Registration for the same will begin from 25 November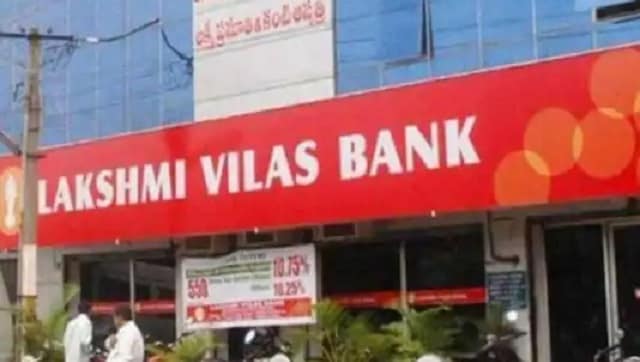 Business
The moratorium imposed on the crisis-ridden lender will be removed on Friday and depositors of LVB will be able to operate their accounts as customers of DBS Bank India from that day, said the Central bank
World
The US president's lawyers have vowed to appeal to the Supreme Court despite the federal appeals court's assessment that the 'campaign's claims have no merit'