LIC yet to seek open offer exemption for state-run IDBI takeover, says Sebi chairman Ajay Tyagi
LIC received Irdai approval to hold 51 percent stake in the bank in June on the condition that the insurer will gradually bring its stake in the bank down after a few years.
Mumbai: Markets watchdog Sebi on Tuesday said the Life Insurance Corporation of India (LIC) has not sought any exemption from the open offer requirement to take over the crippled state-run lender Industrial Development Bank of India (IDBI)k for around Rs 11,000 crore.
On 16 July, the board of the national insurer had accepted the forced takeover of the bank, which has been under the prompt corrective action plan of the Reserve Bank after its bad loans touched 28 percent.
On 1 August the Cabinet Committee of Economic Affairs also cleared the proposal under which the city-headquartered bank will become a subsidiary of LIC. "No, we have not received any proposal from LIC seeking an exemption from the open offer requirements," Sebi chairman Ajay Tyagi told reporters during a presser after the board meeting on Tuesday evening.
When asked whether it will be granted if sought, he said let them first make a proposal.
Since IDBI Bank is a publicly traded entity, under the Sebi takeover code, LIC will to have go for an open offer to acquire majority stake. The open offer rules kick in when the holding by a single shareholder goes above 25 percent.
LIC holds 10.82 percent in the bank now and is in the process of picking up an additional 7 percent stake in the bank through preference shares. It will altogether invest around Rs 11,000 crore for a 51 percent control.
There were reports that government might ask Sebi to exempt LIC from making an open offer to the minority shareholders of IDBI Bank. "LIC is exploring an open offer. It will either be exemption, otherwise an open offer," economic affairs secretary SC Garg had told reporters on 5 September. But Garg was quick to add that Sebi would take a final call on the open offer saying "exemption or not, that is for Sebi to decide."
As per the Sebi's takeover code, an acquisition of more than 25 percent in a listed entity is termed as control and requires an open offer. Under this arrangement, the acquirer must make an offer to existing shareholders to buy an additional stake thus providing them with an exit option.
The bank, in which the government holds a 85.96 percent stake now, had posted a net loss of Rs 2,400 crore in the June quarter while its gross non-performing asset rose to 28 percent.
As per insurance laws, an insurer can only hold 15 percent stake in a single company, therefore LIC will be an exception to this and hence required special permission from Irdai.
The move paves way for LIC to acquire 51 percent in the bank consequently taking the government's stake down from current 80.96 to around 45 percent.
"Government has infused capital to the tune of Rs 16,000 crore since 2015 into IDBI Bank. For further capital infusion, expansion of its reach and bringing professional management at the bank, the Cabinet has allowed LIC to take over IDBI Bank," interim finance minister Piyush Goyal had told reporters on 1 August.
LIC received Irdai approval to hold 51 percent stake in the bank in June on the condition that the insurer will gradually bring its stake in the bank down after a few years.
The deal now awaits go-ahead from the Reserve Bank and Securities Exchange Board.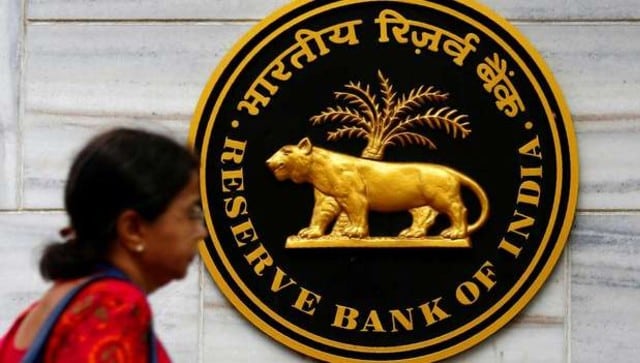 Business
The firm has failed to comply with a specific direction issued by the RBI with respect to its statutory audit of a Systemically Important Non-Banking Financial Company (NBFC), leading to the prohibition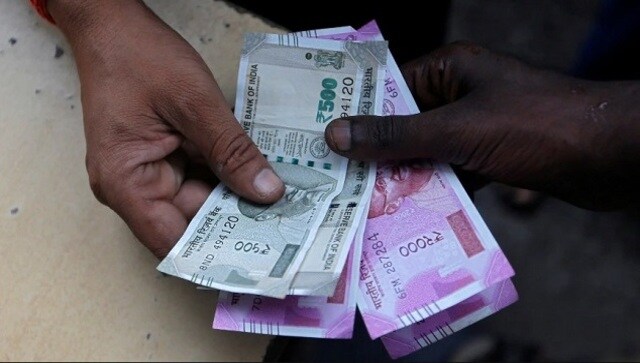 Business
The National Statistical Office, the official agency of the government, on 31 August, had said the real GDP growth for the first quarter of 2021-22 was at 20.1 percent.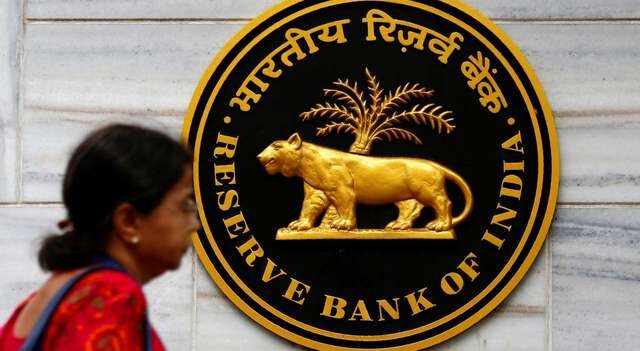 Business
Monetary policy refers to the policy of the central bank with regard to the use of monetary instruments under its control to achieve the goals specified in the RBI Act