LIC unions oppose 51% acquisition of IDBI Bank by insurer; say 'forced' to participate in bank recap program
As per reports, LIC has been made to invest Rs 1,850 crore in PSBs in 2014-15 and 2,539 crores in 2015-16, the federation said in a letter to the LIC Chairman.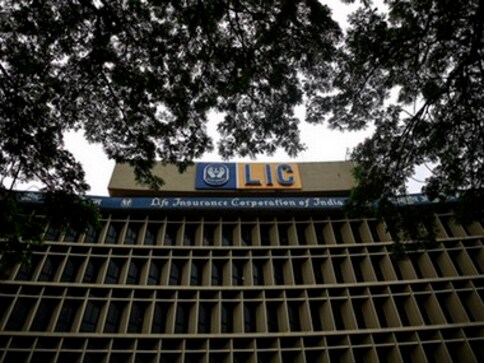 New Delhi: LIC employee unions have said that they are against the proposal for the insurer to acquire 51 percent stake in IDBI Bank as it would be hurt the interest of policyholders and their premium money.
Citing past performance of the investments made in the public sector banks (PSBs), Federation of LIC Class-I Officers Association said: "There is considerable erosion in the share value of these banks which may affect our profitability also. In a way, we are forced to participate in the bank recapitalisation programme. The acquisition of a major stake in IDBI has to be viewed with concern in this context."
As per reports, LIC has been made to invest Rs 1,850 crore in PSBs in 2014-15 and 2,539 crores in 2015-16, the federation said in a letter to the LIC Chairman.
LIC currently holds 11 percent stake in IDBI bank and its total stressed portfolio is 35.9 percent of total loans. The gross non-performing assets at the end of March quarter stood at Rs 55,588 crore.
This means that the bank will need a significant amount of capital to clean-up its books and maintain minimum levels of regulatory capital, All India LIC Employees Federation General Secretary Rajesh Kumar said.
"It should also be noted that no private investor has shown any interest in IDBI bank even though the government has been trying to sell equity for over two years now. Given the precarious situation of NPA in IDBI Bank and the intention of LIC to substantially raise its stake in the said bank, there is contagion risk on the policyholders' precious savings, which will grossly impact the capability of LIC to serve its policyholder," Kumar said.
In the past few years LIC has been struggling to raise the bonus on the policies, he said in a letter to LIC Chairman.
"In the March-ended quarter, the bank's net loss stood at Rs 5,663 crores. It is also being reported that the government which could not get a buyer for the ailing bank is trying to off-load its shares to meet the disinvestment target through LIC," Federation of LIC Class-Officers Association general secretary S Rajkumar said.
The insurance laws (Amendment Act), 2015 do not allow any insurer including LIC to hold more than 15 percent stake in any company, Rajkumar said, adding that this is done to protect the interest of the policyholders and bypassing this will undermine the safety of our life fund, which is nothing else but the hard earned money of our policyholders, over a period of 60 years.
Section 35 of the insurance act also does not allow a life insurer to acquire or have control in a non-insurance industry which means the management control is not going to come to our hands, it said.
"It is to be understood that no preferential voting rights, management rights or control will be granted to LIC. In the light of these facts it would be prudent to analyse whether this proposed investment decision is going to be in the interest of policyholders, employees and organization itself," he added.
Last month, Insurance Regulatory and Development Authority of India (Irdai) permitted LIC to pick up to 51 percent stake in the debt-ridden IDBI Bank.
Business
India's life insurance companies clocked 11.36 percent growth in their collective premium income at Rs 48.26 lakh crore during the fiscal ended March 2020, data from IRDAI showed
Business
Insurance Regulatory and Development Authority of India has asked insurers to identify policyholders or beneficiaries and disburse the claims.
Business
Despite healthy growth, India's share in the global insurance market was meagre 2.0 percent during 2017