Letter to PM: Lay off our savings, PF money is not yours
My entreaty is earnest and simple: Don't even look at the PF money. It is not yours. The government's job is to ensure that the PF money is managed well
Dear Prime Minister,
I am dismayed by your government's attempt to stake claim to something that doesn't belong to it: our provident fund.
First you tried to tax withdrawals from the provident fund. Now, after losing face over the hasty decision, the government is trying to control how much of their own savings people can withdraw. It is difficult to understand why the government is persistently circling like a vulture on the only real savings of an aam aadmi.
What business does the government have in telling how people should deal with their savings or when they can use them? Especially when it is offering nothing in return.
Consider the plight of the employees of the private sector. Most of them are not guaranteed a job for their lifetime. Almost every person employed in the private sector is forced to find a new job sometime in their life. Some get alternate employment easily, others after a long gap and a few never.
How does the government expect those who are jobless--either for a brief period or forever--to sustain themselves? Does it provide social security? Unemployment allowance? Pension? Job offers for the interim period? Shelter? Waiver of loans? Free education to children? Free healthcare?
The cruel fact is that the Indian government exists only as a rent-seeker or a tax-collector for private sector employees. It is, to quote a filmi example, like Peter and his goons on the docks in Deewar, interested only in collecting hafta the moment they get their salary.
Once people lose their job, become unemployed, they fall off the government map. These pariahs are left out in the cold to struggle for survival. And the government becomes a mute, incompetent spectator.
It is nobody's argument that the Modi government should take care of everyone who is unemployed. In a developing country like ours where there are hundreds of claimants for every single resource, the idea of a benevolent sarkar, even if ab ki baar it is Modi's, is unimaginable.
But, isn't it insensitive, even draconian, to try and make lives of people more difficult with the intention of controlling the savings of its vulnerable masses? Shouldn't somebody be telling the labour and finance ministries to just lay off the provident fund and, instead, use their time on more productive, people-friendly pursuits?
Let me explain with an example. A friend who is a general manager in a media company was recently put on notice by his employers. In three months, if the employers don't change their mind, he would be jobless.
Having worked for almost 25 years, being on the wrong side of 40s, stuck in a low growth economy where jobs are receding faster than his own hairline, he is not very confident of finding a job immediately. But, he is hopeful of leading a dignified life till he finds another job or sets up his own business because of the money he has in the provident fund.
But, the proposed law that disallows withdrawal of the employer's contribution before 58 has made him desperate. Now, the money he would be able to withdraw from his PF would be barely enough to repay his loans. Does the government want this proud, hard-working man to beg on the streets till he turns 58 even when there is money parked in his account? I am sure there are, and will be, thousands like him.
My entreaty is earnest and simple: Don't even look at the PF money. It is not yours. The government's job is to ensure that the PF money is managed well, employers do not cheat people out their savings and the withdrawal procedure is so simple and quick that anybody who needs the money is able to get it without delays or babucratic problems. But, don't cast your avaricious eyes towards that money.
If the government is really keen to make post-retirement or post-retrenchment life better for people of India, which is the alleged reason behind its zeal to tinker with PF laws, a lot can be done.
One, invest in health care. After a certain age most of the savings are spent on medical care. At the moment, the government doesn't even have enough hospitals and doctors. Since the government has disappeared from the scene, private hospitals are squeezing even the last drop of savings from people. Do something about this.
Two, pay attention to the education sector. People are being held at ransom by private schools. The government has no control over how much they charge, on the loot that is carried out in the name of admission fees, books, uniform and extra-curricular activities.
Why can't we have regulatory bodies to control the loot by hospitals and schools?
Modiji, if you are really concerned about the salaried middle-class, help them save money on education and healthcare and make their lives better.
Do not make them more miserable by eyeing the money they have saved for the day when the government would leave them out in the cold.
also read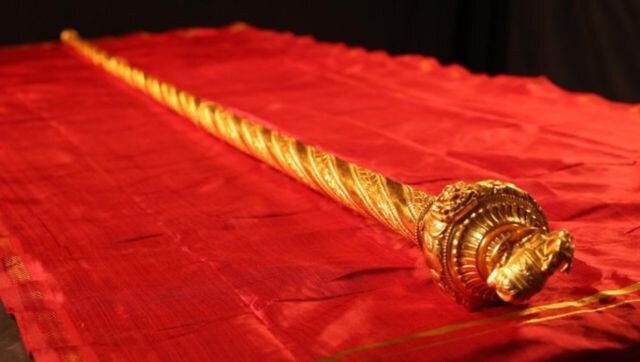 India
Prime Minister Narendra Modi will install the golden sceptre near the Speaker's seat. Traditionally called the 'Sengol', it has roots in Tamil culture
India
At least 19 opposition parties led by the Congress called for boycott the event, saying the decision of the PM to inaugurate it himself and "completely sidelining" President Droupadi Murmu is an insults to the high office of President and violates the letter and spirit of the Constitution.
India
Crores of BJP workers, over 300 MPs and more than 1400 MLAs will vigorously participate in this program to take the public welfare policies and achievements of the Modi government to the public. The achievements of the BJP government will reach everyone.