Lessons from Nokia: Companies, unlike cockroaches, aren't great survivors
Companies do not come with the same survival skills as cockroaches. Neither are they good at avoiding trouble. And their turnover rate is pretty high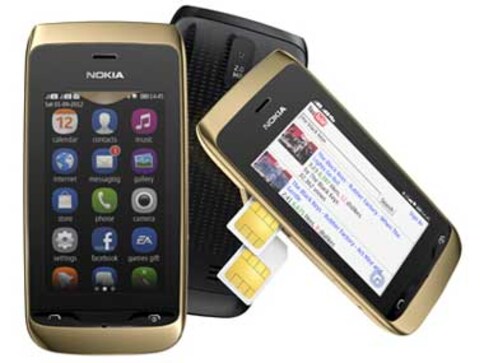 Cockroaches are great survivors. They can even survive a nuclear attack. As Dylan Grice, formerly with Soceite Generale and now the editor of the Edelweiss Journal wrote in a report titled Cockroaches for the long run! in November 2012 "Cockroaches may not be able to build nuclear bombs, but they can withstand the nuclear war. They survive."
Grice also points out that the oldest cockroach fossil is nearly 350 million years old. "According to the record of the rocks, cockroaches first appeared just after the second of the earth's five mass extinctions (defined as the loss of 75 percent of all species). In other words, that means they survived, the third, the fourth and fifth mass extinctions which followed," writes Grice.
And there is no rocket science behind the ability of cockroaches to survive. They follow a very simple algorithm. As Grice writes "According to Richard Bookstaber, that algorithm is "singularly simple and seemingly suboptimal: it moves in the opposite direction of gusts of wind that must signal an approaching predator." And that's it."
Such a simple straight forward strategy, along with their ability to go without air for 45 minutes, survive submerged underwater for half an hour, withstand 15 times more radiation than humans and eat almost anything, including the glue on the back of stamps, helps cockroaches survive.
Companies do not come with the same kind of flexibility. Neither are they good at avoiding trouble. And their turnover rate is pretty high. The average life span of a company listed on the S&P 500 index of leading American companies is around 15 years. This has come down dramatically from around 67 years in the 1920s.
Companies have a very high mortality rate. As an article in the Bloomberg Businessweek points out "The average life expectancy of a multinational corporation-Fortune 500 or its equivalent-is between 40 and 50 years. This figure is based on most surveys of corporate births and deaths."
Companies are either acquired, merged, broken to pieces or simply shut down. Nokia, which till a few years back was the world's leading mobile phone manufacturer, is now going through a phase of trying to stay relevant. It was announced yesterday that the mobile phone division of the Finnish company would be sold to Microsoft for $7.2 billion.
Nokia produced the first mobile phone in 1987, more than a quarter century back. It was the world's largest vendor of mobile phones, until Samsung overtook it in 2012. Even now, Nokia makes nearly 15 percent of the world's mobile phones. But it only has a 3 percent share in the lucrative smartphone market, which most mobile phone users seem to be moving towards.
So what went wrong with Nokia? It failed to see the rise of a new category of mobile phones i.e. the smart phone market. As marketing consultants Al and Laura Ries,write in War In the Boardroom, "The biggest mistake of logical management types is their failure to see the rise of a new category. They seem to believe that categories are firmly fixed and a new one seldom arises."
Companies tend to remain obsessed in selling a product they are good at selling and thus fail to see the rise of a totally new category. Nokia fell victim to this as well.
The history of business is littered with many such examples. Sony invented the walkman but allowed Apple and others to walk away with the MP3 player market. RCA ,which was big radio manufacturer, had earlier allowed Sony to walk away with the pocket radio market. Southwest Airlines created an entirely new low cost airline market which gradually spread to all other parts of the world. Incumbents like Panam, Delta, Singapore Airlines and British Airways did not spot this opportunity. The 24 hour news market was spotted by CNN and not BBC as you would have expected to given the dominance they had in the global news market.
So the question is why do incumbents who are doing particularly well fail to see the rise of a new category? The answer for this lies in what happened with Kodak, a company which was a global leader in film photography. As Mark Johnson writes in Seizing the White Space - Business Model Innovation for Growth and Renewal:
"In 1975, Kodak engineer, Steve Sasson invented the first camera, which captured low-resolution black-and-white images and transferred them to a TV. Perhaps fatally, he dubbed it "filmless photography" when he demonstrated the device for various leaders at the company."
Sasson was told "that's cute - but don't tell anyone about it." The reason for this reluctance was very simple. What Sasson had invented went against the existing business model of the company. Kodak at that point of time was the world's largest producer of photo film. And any camera that did not use photo-film was obviously going to be detrimental to the interests of the company.
So Kodak ignored the segment. By the time it realised the importance of the segment other companies like Canon had already jumped in and become big players. Also by then brand Canon had come to be associated very strongly with the digital camera whereas Kodak continued to be associated with the old photo film.
The same thing happened to Sony as well. The MP3 player was ultimately an extension of the Walkman and the discman market which the company had successfully captured. So what stopped them from capturing the MP3 player market as well? Over the years, other than being a full fledged electronics company, Sony had also morphed into a music company which had the rights to the songs of some of the biggest rock stars and pop stars. Hence, Sony supporting MP3 technology would mean that one of the biggest music companies in the world was supporting the free copying and distribution of music because that was what the MP3 was all about.
And that of course wouldn't work. This obsession with the current way of doing business stops companies from seeing the rise of a totally new category of doing business. Closer to home, Bharti Beetel is an excellent example. The company pioneered the sale of landline phones which had buttons. But it was so busy selling these phones that it failed to see the rise of the mobile phone market. And by the time the market took off, brands like Nokia were firmly entrenched. This happened at the same time that Beetel's sister concern, Bharti Airtel, became the largest mobile phone company in India.
Imagine the possibilities here. If Bharti Airtel during its heydays had sold a Bharti Beetel mobile phone along with every connection, they could have made a lot of money.
Another excellent example of this is Xerox. "Just think of Xerox's Palo Alto Research Center, which famously owned the technologies that helped catapult Apple (the graphical user interface, the mouse), Adobe (post script graphical technology) and 3Com (Ethernet technology) to success," writes Johnson. But the company had an excellent product in the photo copy machine which was selling like hot cakes, and there was no need for it to concentrate on other products which would be viable some day in the future.
Nokia became a victim of this phenomenon as well where it completely ignored the rise of a new category. The company was busy selling its mobile phones and failed to see the rise of the smartphone market. Even though smartphones have been around for a while now it is only in the last couple of years that they have really taken off. Hence, as long as the basic phones of Nokia were selling well, it had no real interest in thinking about the smartphone market.
By the time it woke up to the smartphone game, the likes of Galaxy (from Samsung) and iPhone (from Apple) had already captured the market. The company has been trying to play catchup through its Lumia brand but has very little market share. As a Reuters report points out "Although Nokia also said in July it had shipped 7.4 million Lumia smart phones in the quarter, up 32 percent from Q1, it was fewer than the 8.1 million units analysts had anticipated. Nokia now boasts only around 15 percent of the handset market share, with an even smaller 3 percent share in smartphones."
Blackberry is another such company. It was busy selling phones which had an excellent email application. Meanwhile like Nokia, it failed to see the rise of the smart phone market like Nokia. It is now trying catchup but other companies have already captured the market. In the days to come, the chances of Blackberry being acquired by another company, like Nokia has been, are very high.
What the Nokia story tells us is that companies unlike cockroaches are not great survivors. As the Bloomberg Businessweek article quoted earlier points out "Even the big, solid companies, the pillars of the society we live in, seem to hold out for not much longer than an aver-age of 40 years. And that 40-year figure, short though it seems, represents the life expectancy of companies of a considerable size...A recent study by Ellen de Rooij of the Stratix Group in Amsterdam indicates that the average life expectancy of all firms, regardless of size, measured in Japan and much of Europe, is only 12.5 years."
Nokia started operating in 1871 and was named after the Nokianvirta river. It spent more than a 100 years manufacturing everything from boots to cables to tyres. In 1987, the company made the first mobile phone. In 2013, the mobile phone division was sold to Microsoft. That's a period of 26 years. Almost double the life expectancy of 12.5 years which prevails for companies in Europe. As per that parameter, Nokia has survived long enough.
News & Analysis
Elon Musk is worried about Apple suspending their ad spending on Twitter. He is also trying to avoid the 30 per cent commission that Apple charges on transactions through the App Store. Most of all though, Musk is pissed by Apple's guidelines for content moderation for apps on App Store.
World
Videos on Chinese social media that said they were filmed at the factory in the central city of Zhengzhou showed thousands of people in masks facing rows of police in white protective suits with plastic riot shields. Postings on social media said they were protesting unspecified contract violations
Lifestyle
The new Samsung Galaxy Z Fold 4 smartphone is likely to sell at a discount of Rs 10,000, inclusive of bank offers