Lenders could approach the Reserve Bank with a request to lift the ban on LoUs
Calling the RBI ban a 'knee jerk' reaction, businesses said they are perplexed by the central bank's sudden decision.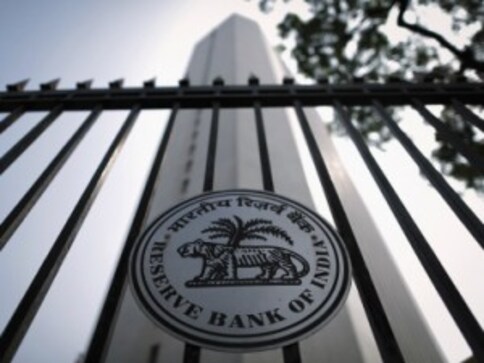 Bankers could approach the Reserve Bank of India (RBI) with a request to do away with the ban on letters of undertaking (LoU), as the central bank order, announced on 14 March, will raise borrowing costs for importers, according to a media report.
Lenders are reportedly trying to put together a framework that will make buyers credit both safe and robust, without demolishing the simplicity offered by LoUs. "It would be unfortunate if [Indian importers] now have to pay more and lose out on liquidity simply because a few rogue jewellers and bankers have misused the system," a senior banker told The Economic Times.
Furthermore, an unnamed finance head of a large firm told the newspaper that banks could also consider asking the RBI for its help in pushing out a legal framework for LoUs.
LoU volumes are estimated at anywhere between $20 billion to $40 billion. The business community is now upset, and rightly so. This is because they feel that they're facing the brunt of actions of some jewellers and bankers, who cocked a snook at the system.
Last week, some businesses told Firstpost that they were struggling to figure out on how to make payments. Calling the RBI ban a 'knee jerk' reaction, businesses said they are perplexed by the central bank's sudden decision.
The central bank's diktat came in the wake of the nearly Rs 13,600 crore scam in state-owned Punjab National Bank (PNB), which involves jewellers Nirav Modi and his uncle Mehul Choksi, who owns Gitanjali Gems.
The Central Bureau of Investigation (CBI) has registered two FIRs – one in February and another on 31 January -- against billionaire Modi, Choksi and others for allegedly defrauding Mumbai-traded PNB. Mody and Choksi colluded with PNB employees at the lender's Brady House branch, in south Mumbai, to obtain unauthorised and unmonitored LoUs to commit the fraud.
With inputs from PTI.
Find latest and upcoming tech gadgets online on Tech2 Gadgets. Get technology news, gadgets reviews & ratings. Popular gadgets including laptop, tablet and mobile specifications, features, prices, comparison.
India
Sunil Kumar Sinha of India Ratings warned that even if the supply-side bottlenecks get restored on account of various RBI measures it may soon run into difficulties due to the lack of adequate demand
India
Overall, the RBI has shown a welcome range in its focus last year, from financial inclusion, promoting innovation to easing payments in the pandemic.
India
It is alleged that GSR collected Facebook users' data for "research and academic purposes", which it allegedly sold for commercial gains to Cambridge Analytica, a company that profiled users based on their political inclination and used it to influence polls